Kevin Durant admits playing at Oracle Arena 'felt a little weird'
While the United States' men's basketball victory over China on Tuesday night served as a tune-up as the team prepares to head to Rio, it served as something else entirely different altogether: Kevin Durant's first game at Oracle Arena since joining the Warriors in free agency. KD didn't disappoint, scoring the game's first 10 points, on his way to tallying 13 points total.
It was a productive night for Durant, and the fans made him feel at home, giving him a warm ovation before and during the game.
For a guy who spent the last nine years coming into Oracle Arena as a visitor, including this past season as the Warriors' toughest challenger, Durant admitted afterward it was an adjustment.
From there he continued, explaining how his new Warriors teammates have made him feel comfortable in the few weeks since he decided to leave OKC.
And speaking of teammates, there was Steph Curry, who made a surprise appearance to support both Durant and long-time teammate Klay Thompson at Oracle on Tuesday night.
So what did Curry say to Durant when the two spoke at halftime?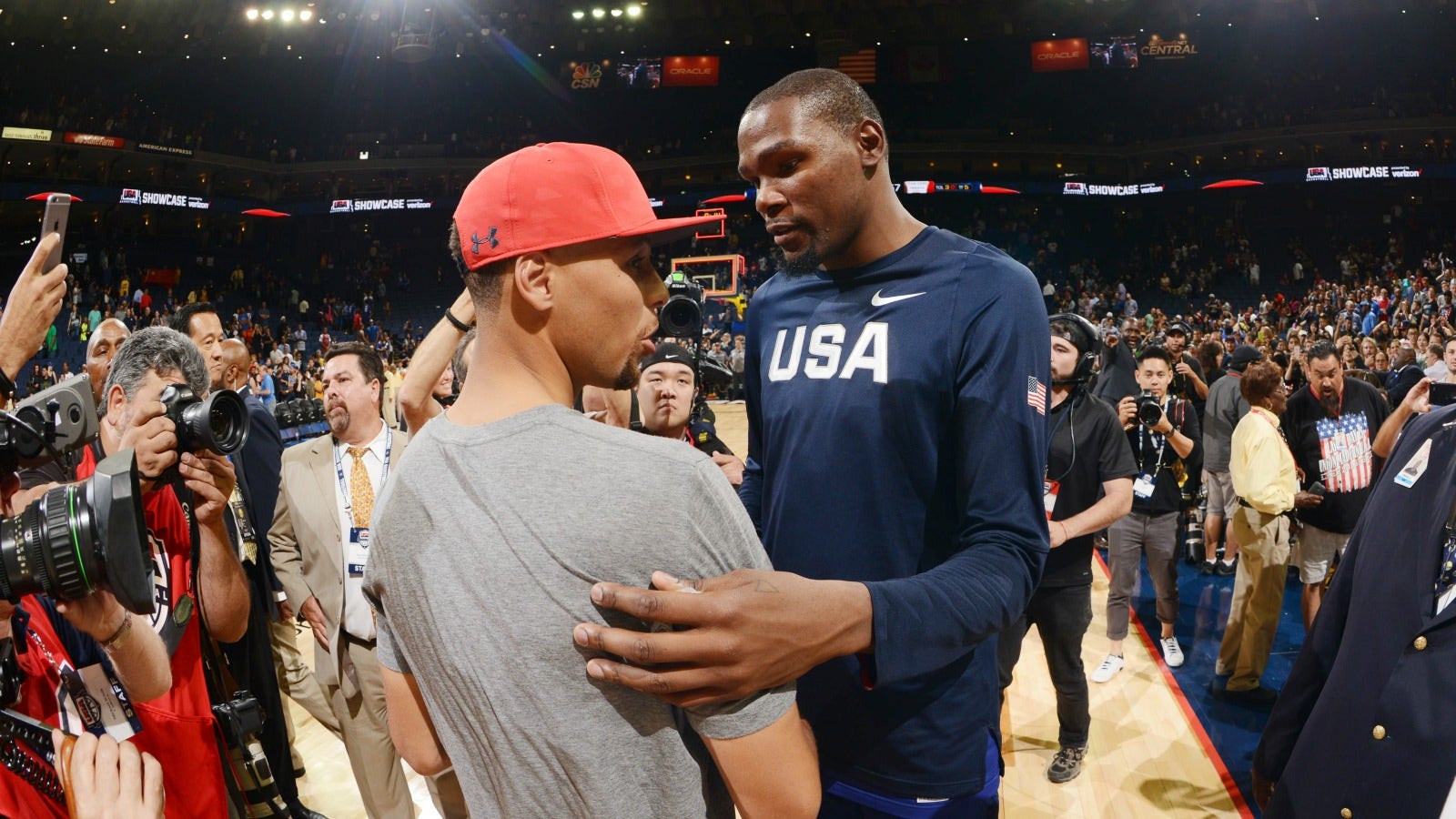 Durant wouldn't get into specifics, but was happy to see him.