Why Kevin Durant won't sign with your favorite team in free agency
The NBA free agency window is a time of hope for all 30 teams. That's doubly true this summer, with the salary cap increasing by a whopping $24 million dollars from last year's $70-million mark.
Almost every team is going to have massive amounts of money to throw at free agents. Yet there's obviously one player who stands out above the rest. Oklahoma City Thunder free agent Kevin Durant can change the balance of the NBA based on where he decides to sign this offseason.
Watch and listen: KD on his role with 2016 Team USA, seeking another Olympic gold medal. #USABMNT #UNITE pic.twitter.com/HNt4rUUFB5

— OKC THUNDER (@okcthunder) June 28, 2016
Unfortunately, he's probably not signing with your team — even if your squad is one of the lucky few set to meet with KD later this week. And here's the simple reason why Durant won't be coming to a city near you.
Kevin Durant won't sign with the Hawks because Al Horford's going to leave in free agency after you traded Jeff Teague, your only proven point guard — and you always lose to LeBron James in the Eastern Conference finals anyway.
Kevin Durant won't sign with the Celtics because as good as Danny Ainge and Brad Stevens are, even they can't turn a pile of random assets into a star (as we saw in the failed Jimmy Butler trade talks that were reported around the draft). While KD's presence might lure another top-notch free agent to Boston, as it stands, there isn't a championship-caliber starter on the team. Period.
Kevin Durant won't sign with the Nets because you mortgaged your future on Kevin Garnett and Paul Pierce three years ago, leaving you with no talent, no assets and no one fans who want to come to your games.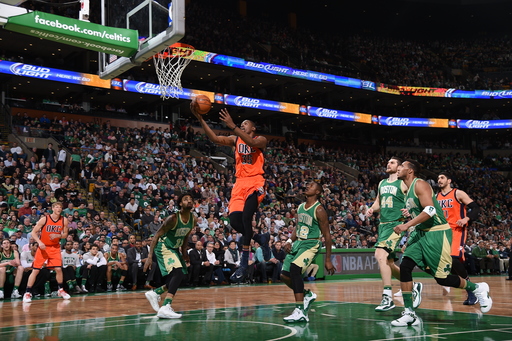 Kevin Durant won't sign with the Hornets because you drafted Frank Kaminsky over Justise Winslow, and because playing for Michael Jordan is begging for all of the "Crying Jordan" photoshops the internet can throw at you when things go wrong.
Kevin Durant won't sign with the Bulls because winning a championship takes being willing to spend money, and Chicago's ownership would rather try to pull the White Sox out of their tailspin than try to make the Bulls into a title contender.
Kevin Durant won't sign with the Cavs because he has more integrity than to put together a superteam to try to chase rings, unlike a certain Cleveland star who went to Miami once upon a time — and because the Cavs won't be able to pay Durant his max salary.
Kevin Durant won't sign with the Mavs because he watched as Mark Cuban & Co. wasted Dirk Nowitzki's career after Dallas' first and only title. Why wouldn't KD expect the same? Also, Cuban insulting Russell Westbrook by saying he wasn't a superstar probably won't help your cause.
LMAO pic.twitter.com/hLtG4k68hO

— WSHH FANS (@WORIDSTARHIPHOP) May 31, 2016
Kevin Durant won't sign with the Nuggets because at least half your fanbase forgets you exist for most of the year, and when the Denver Broncos are actually playing games, that number increases to 100 percent of the fans ignoring Denver.
Kevin Durant won't sign with the Pistons because Andre Drummond can't make free throws, which limits how good the Pistons can be in the clutch. Plus, there's that whole Reggie Jackson … thing.
Kevin Durant won't sign with the Warriors because he's loyal to the Thunder, because he can get the most money long-term by signing a one-year deal back in OKC this summer, and because Durant saw firsthand just how annoying Golden State is with its arrogance and brash on-court demeanor. You don't join forces with a budding rival.
Kevin Durant won't sign with the Rockets because he's a friend of James Harden's, and he knows exactly how good Harden is — and how big his limitations are. KD wants titles. Houston's not the place for that.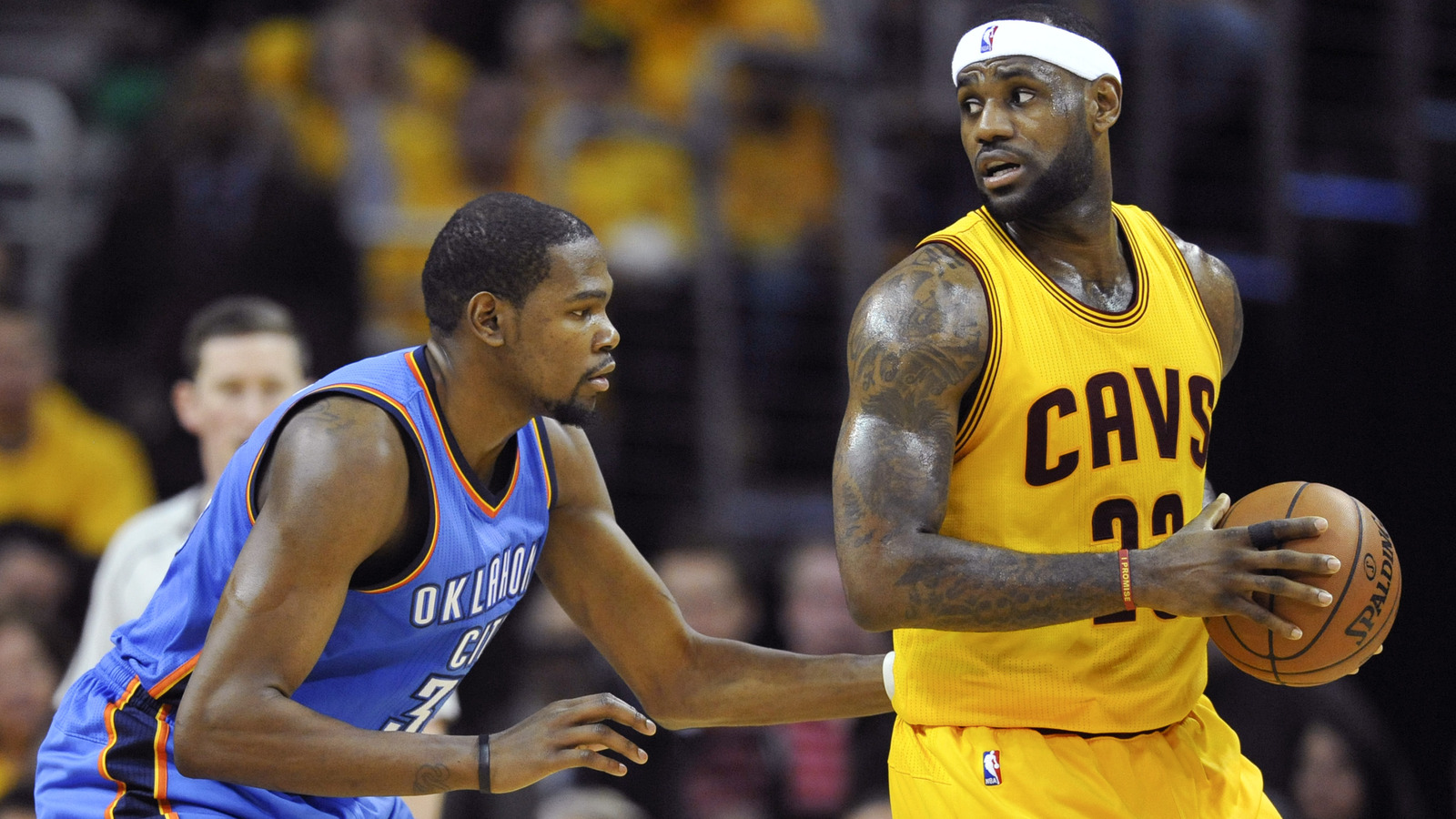 Kevin Durant won't sign with the Pacers because you're in the midst of a rebuild and you're not quite on the brink of contention. It's too bad, though; Indiana is a really intriguing option, and a combination of KD and Paul George would be the best wing tandem in the league.
Kevin Durant won't sign with the Clippers because if he's going to L.A., it's to the Lakers.
Kevin Durant won't sign with the Lakers because you gave Kobe that two-year deal for almost $50 million that torpedoed the organization's ability to stay competitive, so now you're in the middle of a long road back from the worst two seasons in franchise history, and there's no real indication that things are going to get better anytime soon, except maybe for Luke Walton's hiring as coach. Maybe next year, L.A.
Kevin Durant won't sign with the Grizzlies because things are going to get worse for Memphis before they get better. The "Grit 'n' Grind" era is over. A rebuild is on the horizon. That's not KD's cup of tea.
Kevin Durant won't sign with the Heat because Hassan Whiteside's probably leaving in free agency (and even if he stays, he's overrated), Dwyane Wade's trying to get more money, Chris Bosh might not ever play another game and because the Heat don't play in South Beach, technically.
Kevin Durant won't sign with the Milwaukee Bucks because you gave Greg Monroe all the money in the world as a free agent despite clear indications that he's not a great fit for the modern NBA. Your entire strategy is predicated on having long, agile players at every position. While KD fits that bill, Monroe definitely doesn't, and that free agency signing set you back a year or two while you try to find someone to take Monroe off your hands.
Hey Reggie Jackson, Kevin Durant is NOT impressed!https://t.co/qczgWjSir2

— FOX Sports (@FOXSports) March 31, 2016
Kevin Durant won't sign with the Wolves because it's too cold in Minnesota. This isn't supposed to be a dumb joke, because I can't figure anything else out for the Wolves; Minnesota would be a perfect fit for Durant, but because the team is young and the location isn't glamorous, there's no way KD will even consider taking a meeting with Karl-Anthony Towns' squad. It's too bad.
Kevin Durant won't sign with the Pelicans because you need more than two healthy players to make a pitch to one of the greatest ever and there are massive questions about ownership. However, we're still going to take a minute to imagine what it would be like if KD and Anthony Davis played together. Good times. Good times.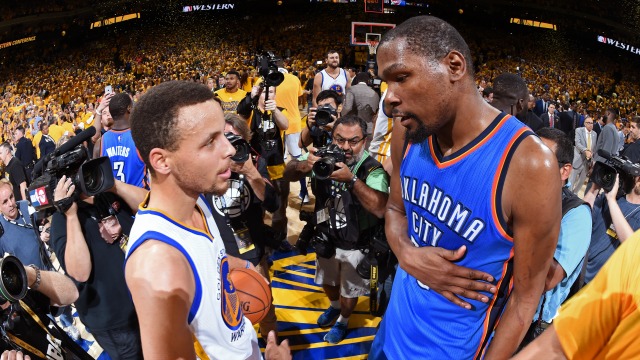 Kevin Durant won't sign with the Knicks because for all the big names on the roster, there's going to be zero defense played in New York next season. Oh, and Derrick Rose is perpetually on the verge of breaking down, Carmelo Anthony is past his prime as a scorer and all of those big-time players need the rock in their hands to be effective. There won't be enough shots to go around, and we're already feeling bad for Kristaps Porzingis.
Kevin Durant won't re-sign with the Thunder because you choked against the Warriors, those KD-Westbrook rumors of tension might have a kernel of truth to them, you traded Serge Ibaka in a move KD said all the right things about but that certainly causes problems next season and, most importantly, you might have reached your ceiling in last year's playoffs.
Kevin Durant won't sign with the Magic because as much as he might like Serge Ibaka, and as good as Aaron Gordon is, the Magic can't seem to take the next step in their rebuild — probably because they have a center who can't defend anyone and a point guard who can't shoot.
Kevin Durant won't sign with the 76ers because you trusted the process, and while that finally resulted in a No. 1 pick, it also means that no marquee free agent wants anything to do with you for the foreseeable future.
Kevin Durant won't sign with the Suns because you tried a two-point-guard attack with Goran Dragic and Isaiah Thomas a couple years ago, which resulted in both players leaving, then you traded Marcus Morris, which angered his twin, Markieff, who tanked last season, threw a towel at your head coach and ended up traded himself to the Washington Wizards, all of which sent you right back to the drawing board in your rebuild.
Kevin Durant won't sign with the Blazers because you had your chance to acquire him back in 2007, but you took Greg Oden instead. And unfortunately, the universe rarely gives second chances.
Kevin Durant won't sign with the Kings because, well, you're the Kings, and your organization is a complete mess as far as we can tell. It was awesome when you got out from under the regime of your old ownership, but it's really looking like Maloof is a state of mind in Sacramento, rather than just a family that used to own the team.
Kevin Durant won't sign with the Spurs because he exposed that the San Antonio dynasty is crumbling in this year's playoff run. Kawhi Leonard's amazing, but he's not a primary ballhandler, and there are big questions about how effective Tony Parker will be next season. Then there's the uncertainty of whether Manu Ginobili and Tim Duncan will be back next season or if the Spurs will need to re-tool on the fly. Oh, and by the way: LaMarcus Aldridge is overrated.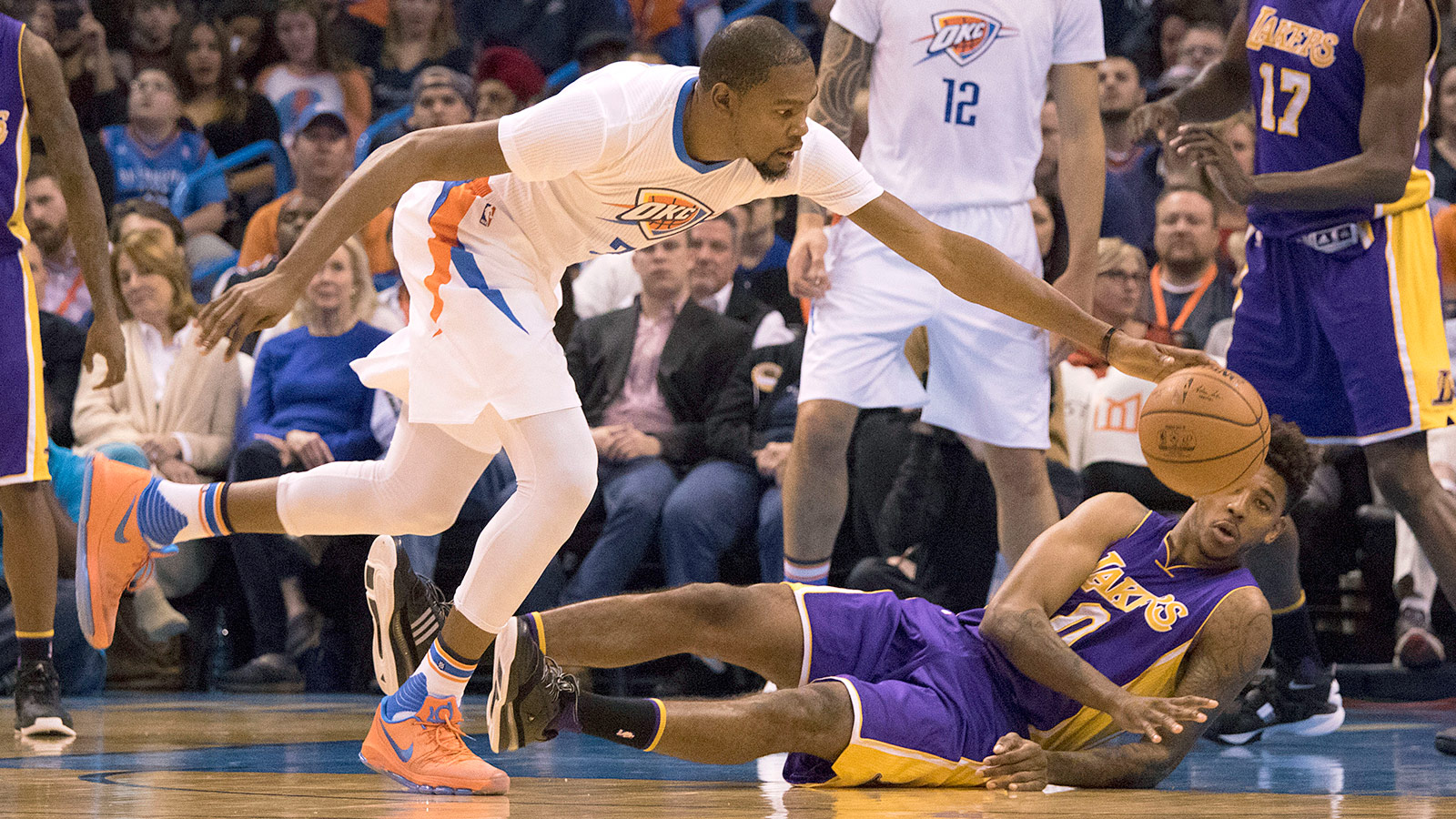 Kevin Durant won't sign with the Raptors because DeMar DeRozan is leaving, Bismack Biyombo might be too and Toronto could be staring at second-round playoff exits until the heat death of the universe. And really, you don't want to have to deal with Drake, either. The guy seems like he could use some friends.
Kevin Durant won't sign with the Jazz because frankly, he won't even consider the option. Utah's just not a free agency destination, which is too bad. The Jazz would be a great match for Durant, especially now that they brought George Hill in to run the point. Hill + Hayward + Durant + Favors + Gobert would be one heck of a lineup.
Kevin Durant won't sign with the Wizards because going home is overrated, Bradley Beal is still developing (and has injury concerns after last season) and KD knows the ceiling on Scott Brooks as a coach. By all accounts, he likes his former Thunder coach. But if anyone knows that Brooks isn't the guy to lead you to a title, it's Durant.