Kevin Durant: 'I was hurt' after seeing Oklahoma City's reaction to his decision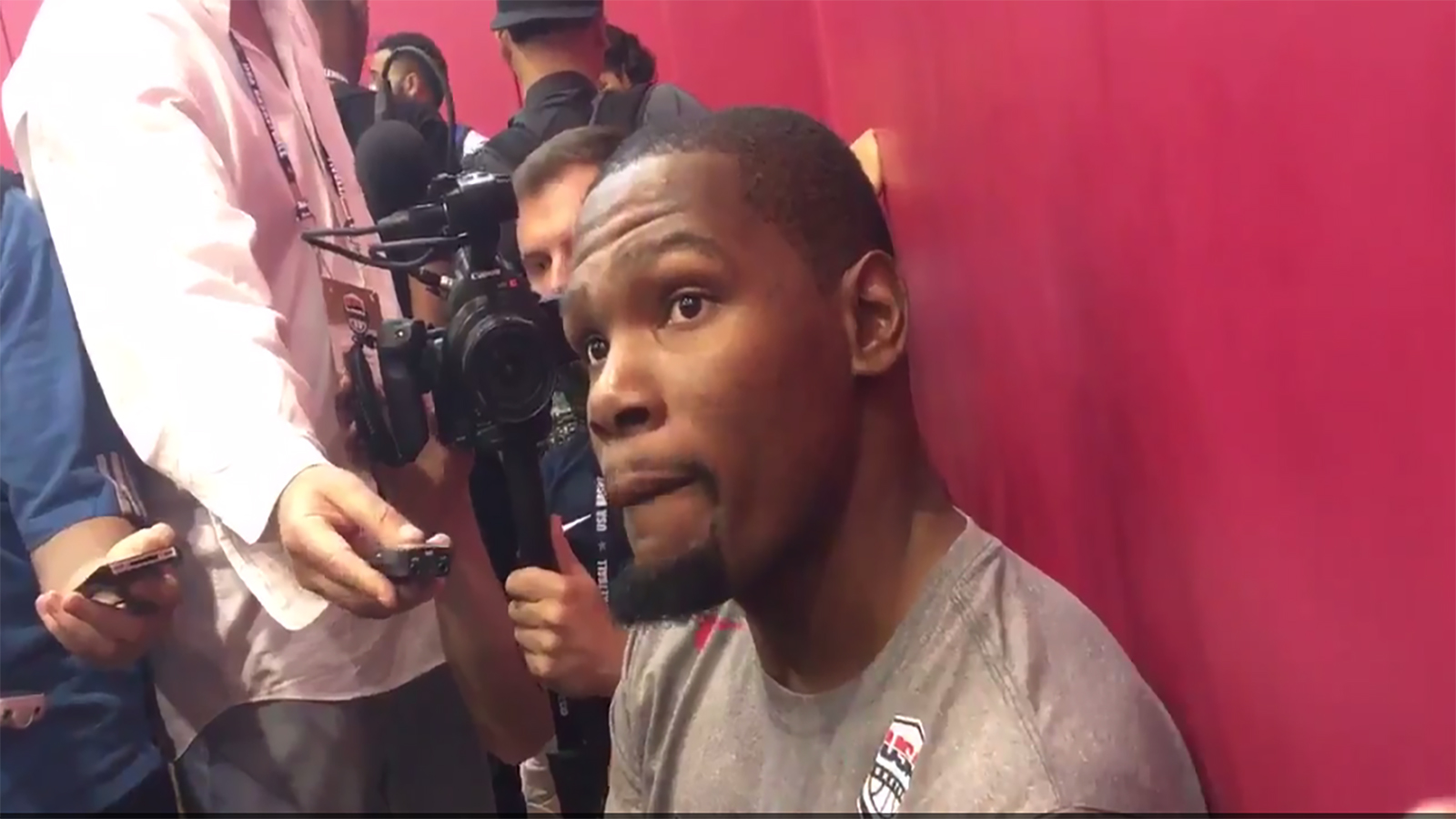 After Team USA's first official practice in Las Vegas on Monday afternoon, Kevin Durant opened up to reporters about his emotions following his decision to leave the Oklahoma City Thunder for the Golden State Warriors — citing how he was "hurt" because "he hurt so many people" and how he "understood where they're coming from" in regards to the fans' and people of Oklahoma City's discontent with his departure.
Kevin Durant: "I was hurt for a few days because I know I hurt so many people in Oklahoma City" pic.twitter.com/LZRTIZZe8l

— Anthony Slater (@anthonyVslater) July 18, 2016
From the sound of things, it appears Durant has given up on winning back the support of his former home — elaborating how "I can't say anything to make them feel different."
KD on the reaction of Thunder fans pic.twitter.com/nHvfMLlixX

— Anthony Slater (@anthonyVslater) July 18, 2016
Needless to say: Durant's first game back in Oklahoma City as a member of the Warriors, whenever it is, is going to be appointment television.