Kelly Olynyk's Return can Provide Needed Offensive Spark to Celtics Bench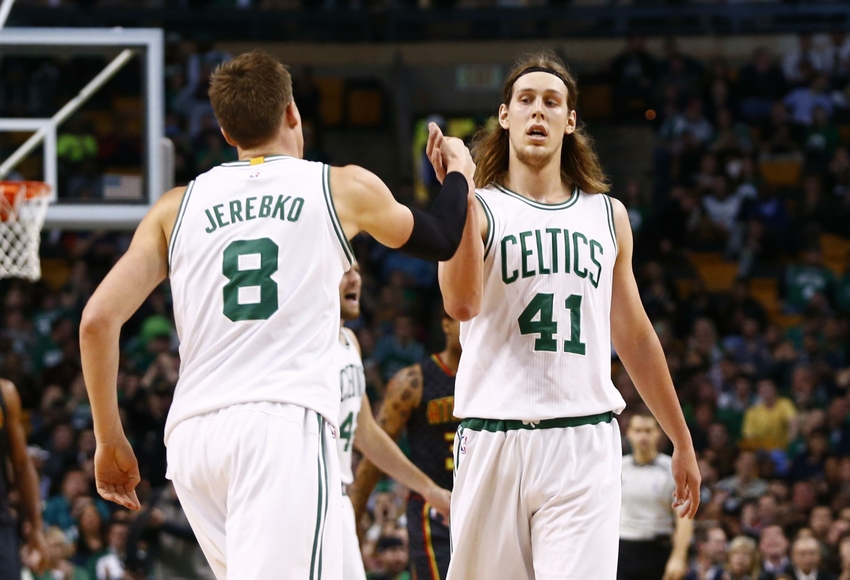 Kelly Olynyk's return could be the most important thing for the second unit
Boston Celtics center Kelly Olynyk made his season debut last Wednesday against the Washington Wizards after injuring his shoulder in February. The former lottery pick needed surgery in the offseason, and there was question to whether he could produce the way he was before the injury. In four games, Olynyk is averaging 10.5 points, and 6.8 rebounds, while shooting 28.6 percent from three-point distance (down from 36 percent just one game earlier). If Kelly can continue his strong play, he can provide an offensive spark to a bench unit that lacks true scorers.
Once Al Horford and Jae Crowder return to the starting lineup, the Celtics can start to settle their rotations and utilize their depth. Along with Olynyk, the key reserves include Marcus Smart, Terry Rozier, Jaylen Brown, and Tyler Zeller. Other than Gerald Green and Jonas Jerebko, who play limited roles, Olynyk is the only bench player that can be counted on for offense. Smart and Rozier are both capable, but are not the type of players to be first options on the offensive end. Brown is progressing, but it would be wise to let the rookie find his own way on offense instead of having him force anything.
More from Hardwood Houdini
Since returning, Olynyk does not seem to be dealing with the rust that comes with a long recovery. He is hitting catch and shoot three's with confidence, rebounding better than usual, and showing his ability as a passer to set up his teammates. Having a scoring big like Olynyk can open things up for slasher type players like Smart, Rozier and Brown. Taking the offensive burden off of other key reserves should allow them to settle in and be more effective.
Olynyk has plenty of motivation this year to play at a high level. The Celtics opted not to sign the big man to a rookie scale extension. This will result in Olynyk becoming an unrestricted free agent at the end of the season. If he hopes for a hefty pay day, the fourth year center will have to play his best basketball with consistency.
The NBA is moving more towards the three point line, and stretch bigs like Kelly are valuable pieces to any contending team. As he showed last year against the Golden State Warriors, Olynyk can be an X-Factor when his shots are falling. He scored 28 points going shot for shot with Curry in an overtime loss. He also has an above average handle for a center, which gives him a unique ability to make plays. If the Gonzaga product can truly turn into the dynamic stretch big the Celtics envisioned when drafting him, the rest of the reserves will see how much easier life gets with a healthy Olynyk on the floor.
This article originally appeared on