Keeping track of every Sixers draft pick is harder than it looks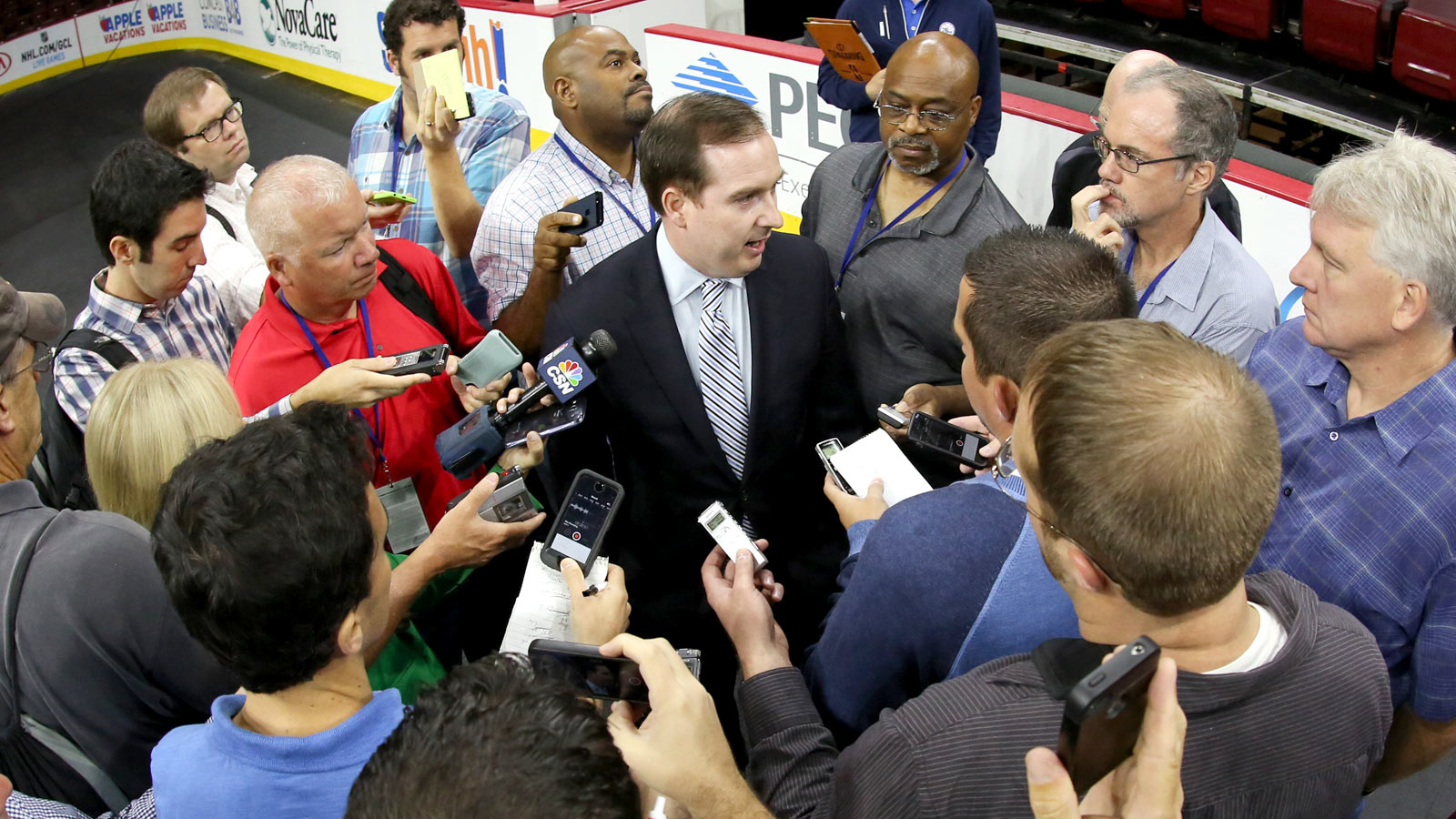 Nothing is more important to Philadelphia 76ers general manager Sam Hinkie than the draft, and he's done a fantastic job increasing the odds for his team to have great success at the annual event by collecting more picks than every other team in the league (except maybe the Boston Celtics).
In case you've lost track of just how many picks Hinkie has, here's a primer from Business Insider that includes a note on why the 2016 draft could be a special one for Philadelphia:
"The most important year is 2016. If all goes according to plan, the 76ers could have four 1st-round picks — their own, the Lakers' (if it falls outside the top-three), Miami's (if it falls outside the top-10), and OKC's (if it falls outside the lottery). In total, the 76ers already have 10 extra picks in the next six drafts. In addition to acquiring so many future assets, they've also given up very little. Hinkie has only dealt one future draft pick, a 2016 2nd-rounder."
There you have it.
If all goes according to plan, next year's draft could be the draft to end all drafts for a Sixers franchise that should probably think about actually winning games sooner or later.
(h/t: Business Insider)
Photo Credit: Bill Streicher/USA TODAY Sports