Kawhi Leonard's 16 points in the 4th quarter too much for the Miami Heat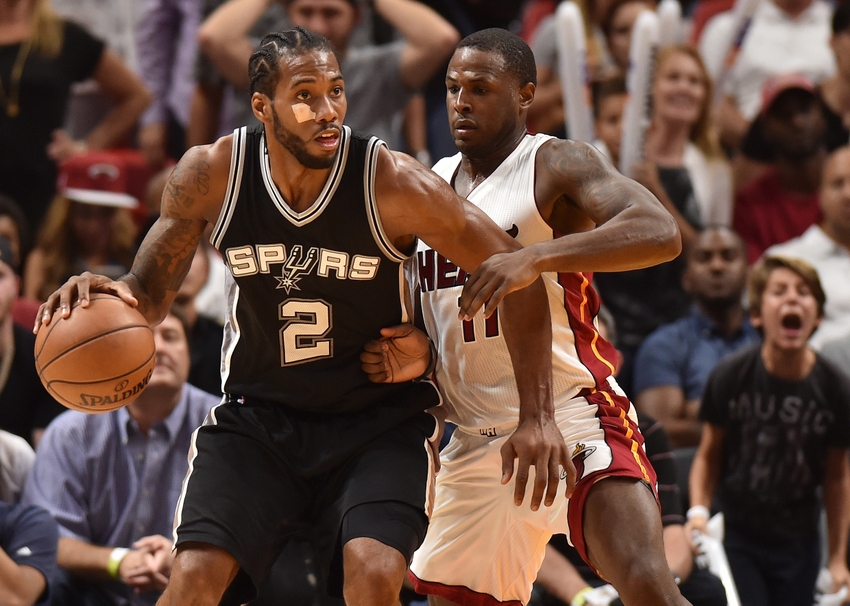 Locked On Heat is a daily podcast covering the Miami Heat, part of the Locked On Podcast Network. Subscribe on iTunes or via the RSS feed, and leave a review!
Despite big games from Hassan Whiteside, Goran Dragic and Justise Winslow, the Miami Heat couldn't get the win in large part due to Kawhi Leonard and his 16 points in the fourth quarter.
Wes Goldberg and David Ramil are joined by Jeff Garcia of Locked On Spurs to recap the Miami Heat's loss to the San Antonio Spurs.
They talk about Kawhi Leonard's dominate fourth quarter, Justise Winslow's efforts to stop him and development on offense, and Erik Spoelstra's questionable decision late in the game that may have cost the Heat the win.
Locked On Heat is part of the Locked On Podcast Network and can be found on iTunes, Google Play and Stitcher. Like what you hear? Rate us on iTunes and leave a review, it helps.
To leave comments, ask mailbag questions or for sponsorship opportunities, email us at LockedOnHeat@gmail.com and follow us on Twitter @LockedOnHeat.
This article originally appeared on