Justise Winslow would make 'perfect sense' for Knicks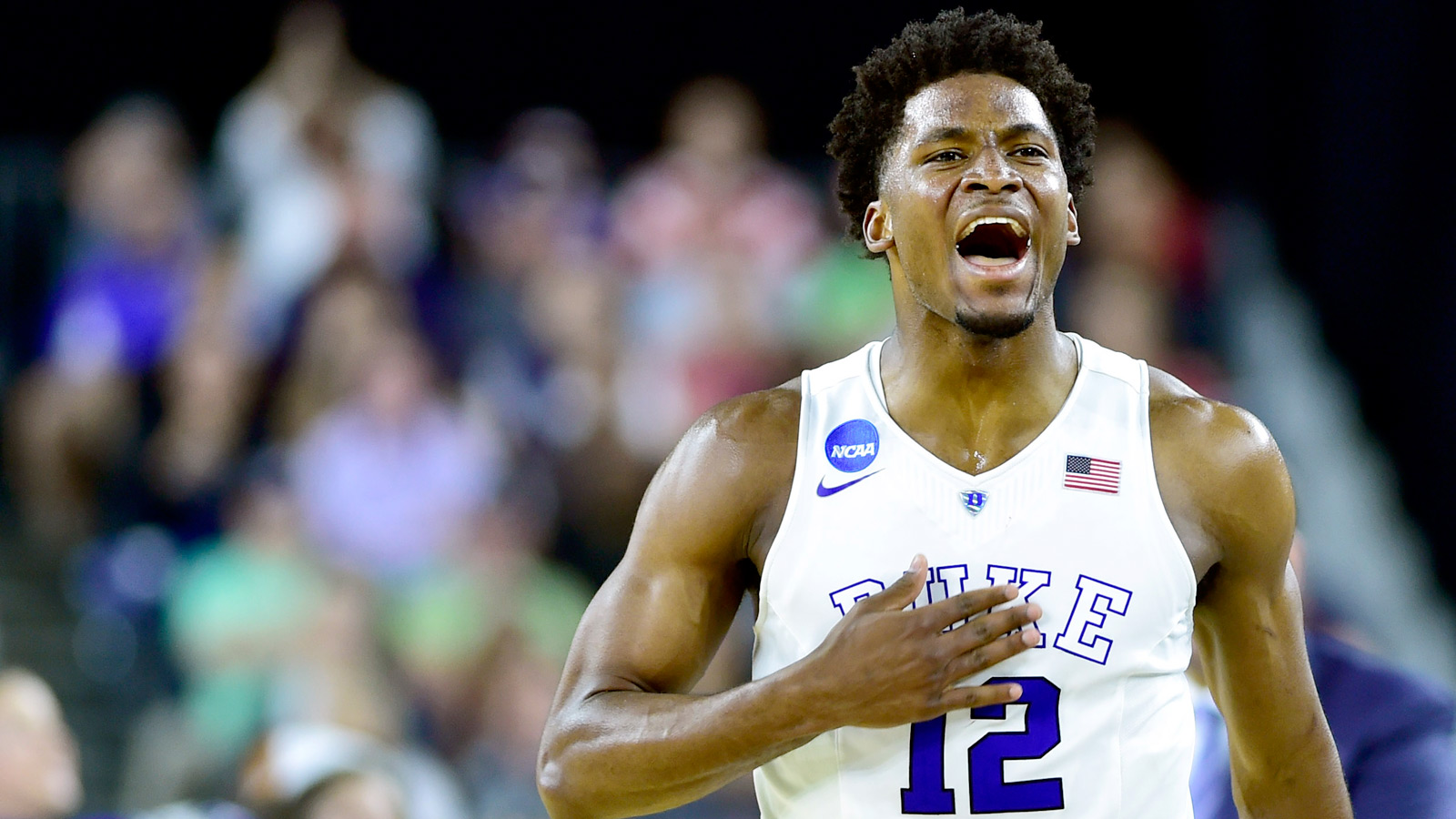 The Knicks like Justise Winslow. It would make sense Justise Winslow likes the Knicks.
Perfect combination, right?
Fred Kerber of the New York Post seems to think so. Here's what he had to say about the man (kid?) who helped lead Duke to a national championship this past collegiate season:
Winslow averaged 12.6 points and 6.5 rebounds per game during his sole season at Duke. The Knicks have the fourth pick in the draft, which is scheduled for Jun 25 at Barclays Center.
(H/t to Fred Kerber of the New York Post.)
Photo Credit: Bob Donnan-USA TODAY Sports
"I like Winslow, he's a tough kid," the evaluator said. "I hate to measure a college guy against pros, but he could be in that Jimmy Butler-Kawhi Leonard mold. He's a hard-working guy, tough, long arms. He's not a good shooter, just like those guys when they came into the league. He has a reputation for having a great work ethic. He's a good No. 4 pick."

The evaluator said Winslow would be a good fit in the Knicks' offense.

"Absolutely. In the triangle, the two, three and four are interchangeable. You can put Carmelo [Anthony] at four with two forwards or a forward and a guard. That is the versatility of that offense," he said.

Winslow's father, Rickie, was a member of the University of Houston's Phi Slamma Jamma team that included Hakeem Olajuwon and Clyde Drexler, so "he has a pedigree too." Winslow played a year under Mike Krzyzewski and won an NCAA championship.

"All positives. They want a winning culture. You're bringing in a kid coming off the national championship. With all the hype about the Kentucky freshmen, he might have been the best freshman in the Final Four and his team won," said the exec, who felt Mudiay "is a little more risky because he's an unknown."