Justin Timberlake helped recruit Chandler Parsons to the Memphis Grizzlies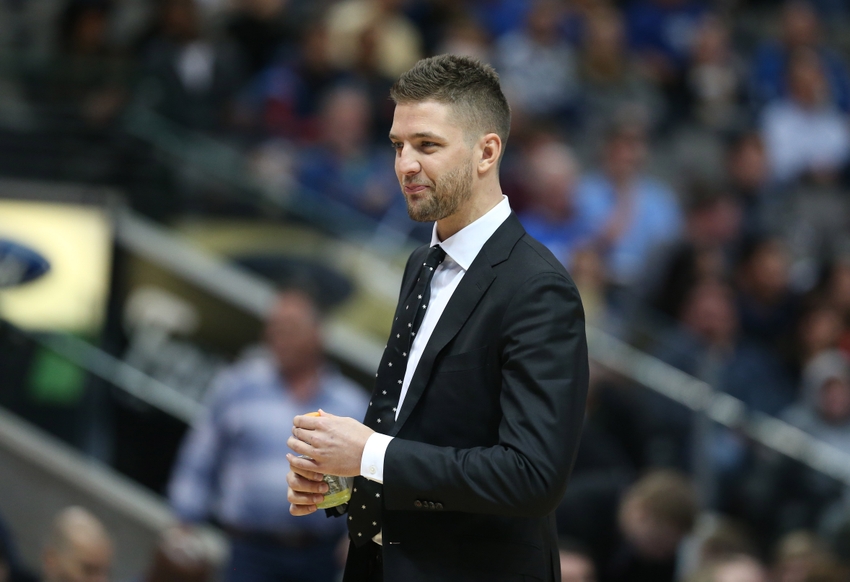 The Memphis Grizzlies' newest star, Chandler Parsons, revealed that Justin Timberlake swayed him to join Memphis due to their pre-existing friendship.
After recently signing for the Memphis Grizzlies, Chandler Parsons told TMZ that his friendship with Justin Timberlake helped him pick the Grizzlies. Parsons also went on to say that Justin Timberlake helped him in terms of questions regarding the franchise and Memphis as a city.
This is what he said to TMZ:
"(Timberlake) gave me a call during the whole process, and yeah he recruited me a little. He's a good dude."
Like I love you
Timberlake is not the first person to recruit Parsons due to a pre-existing friendship off the court. Most notably, Dallas Mavericks owner, Mark Cuban did a lot when it came to recruiting Parsons when he first signed for the Mavericks in 2014.
Here's hoping we get a bromance in Memphis as good as Dallas had between Cuban and Parsons.
SexyBack
The impromptu TMZ reporter also asked Parsons if he had seen Timberlake play basketball yet. Parsons quickly replied with: 
More from Beale Street Bears
"I've never seen him hoop… but we'll have a lot of time to do that in Memphis."
This begs the question.
Will we ever see Timberlake and Parsons play together and form the sexiest wing duo in the world? Only time will tell but every woman (and most men) want to see this happen.
Bromances
Parsons has an in-depth history of bromances with players on the court and players off the court. Previous relationships include Dwight Howard, Deandre Jordan and most notably, the most loved bromance of all-time.
Hopefully Grizzlies fan will be hoping that this bromance blossoms into a Parsons/Lin level bromance.
This article originally appeared on