Jrue Holiday to return to New Orleans Pelicans next week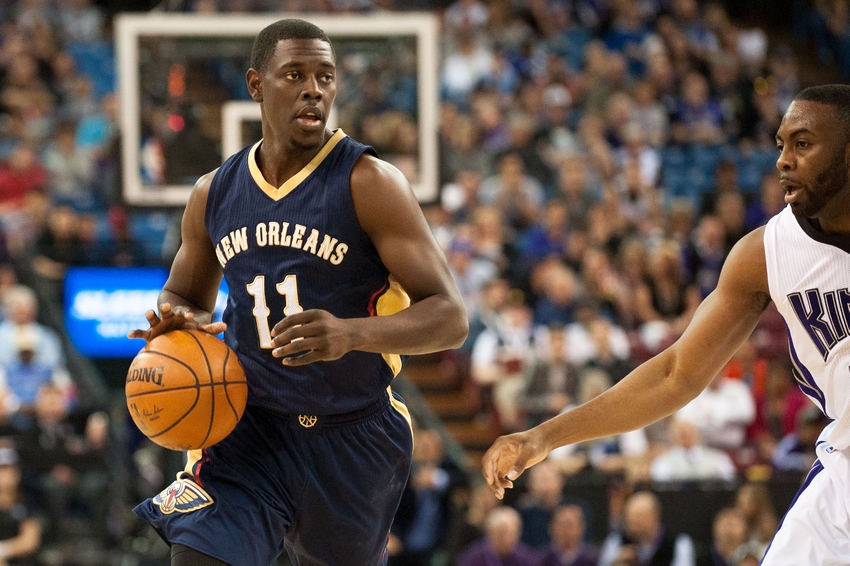 After missing time to tend to an off the court situation, Jrue Holiday is close to taking the floor for the New Orleans Pelicans.
Basketball took a rightful backseat for New Orleans Pelicans point guard Jrue Holiday in recent weeks, as his wife gave birth to a baby girl in September and then underwent surgery to remove a brain tumor in October. Lauren Holiday is apparently doing well now though, so Holiday's 2016-17 season debut appears to be imminent.
According to Adrian Wojnarowski of The Vertical, Holiday is expected to return to practice for the Pelicans by next Tuesday. There's a chance he plays next Wednesday night on the road against the Orlando Magic, but it's more likely Holiday makes his season debut Nov. 18 against the Portland Trail Blazers. That game against Portland is also a home game for the Pelicans, which would allow fans to give Holiday a proper warm welcome in his first game back.
New Orleans finally got into the win column this season Thursday night, with a 112-106 win over the Milwaukee Bucks. Anthony Davis has had an expected nice start to the season, but the 1-8 Pelicans clearly need reinforcements and Holiday can provide some support for one of the best players in the league.
In 65 games for New Orleans last season, Holiday averaged 16.8 points, 6.0 assists, 3.0 rebounds and 1.4 steals per game. Over his seven NBA seasons, the one-time All-Star is averaging 14.1 points and 6.1 assists per game.
A bad start has put the Pelicans in an early hole, at least in terms of realistically earning a playoff spot this season. But Holiday's looming return is good news to help foster a quick turnaround, and the best thing is his wife's health is allowing him to get back on the floor.
This article originally appeared on