A look at Jordan Brand's All-Star retail space in Toronto: 306 Yonge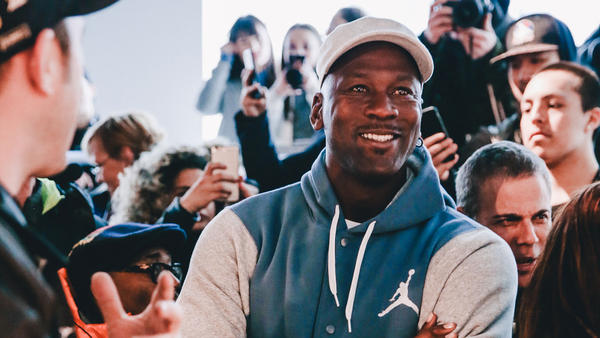 Jordan Brand went all out for All-Star weekend, just as it always does. But creating a flagship retail experience for the city of Toronto that would only be open for a few days was crazy even by the company's own lofty standards.
The space at 306 Yonge St. was everything a Jordan fan could ask for. In addition to museum-like pieces which included a "best of" display of all 30 Air Jordan models in both white and their most iconic colorway, the retail experience was as comprehensive as possible over two levels of the store.
The main floor had a wall at the back displaying all of the weekend's most coveted releases, as well as some classics which sold out quickly when small quantities were restocked each day. What made this part of the space unique was the glass behind the shoes, which gave a rare glimpse into the stockroom where a seemingly endless amount of sneaker boxes could be seen in their stacks.
Downstairs was 306 Underground, which was a customization area where people could meet at a table with designers to get help picking out patches and patterns to add to their Jordan apparel. It wasn't that big of a room, but it was a place to hang while the customization took place, complete with a barber shop area to get a fresh cut and a coffee and beverage station where you could grab a drink to recharge.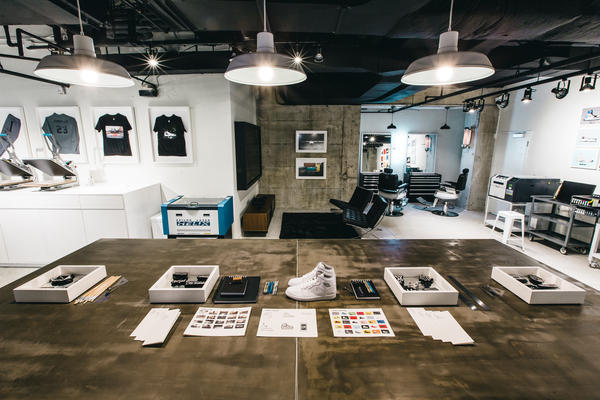 The space opened at 6:23 a.m. ET on Friday, and closed at 6:23 p.m. ET on Monday. But the brand announced some good news for the residents of Toronto on Monday, as the store (in a partnership with Foot Locker) will re-open at some point this summer to become a permanent fixture in the 6ix.
Lights out from the 6ix.

306 YONGE returns Summer '16. #WEAREJORDANhttps://t.co/KJH9KuqWNM

— Jordan (@Jumpman23) February 15, 2016