Jonas Jerebko: 'My first choice was always coming back' to Boston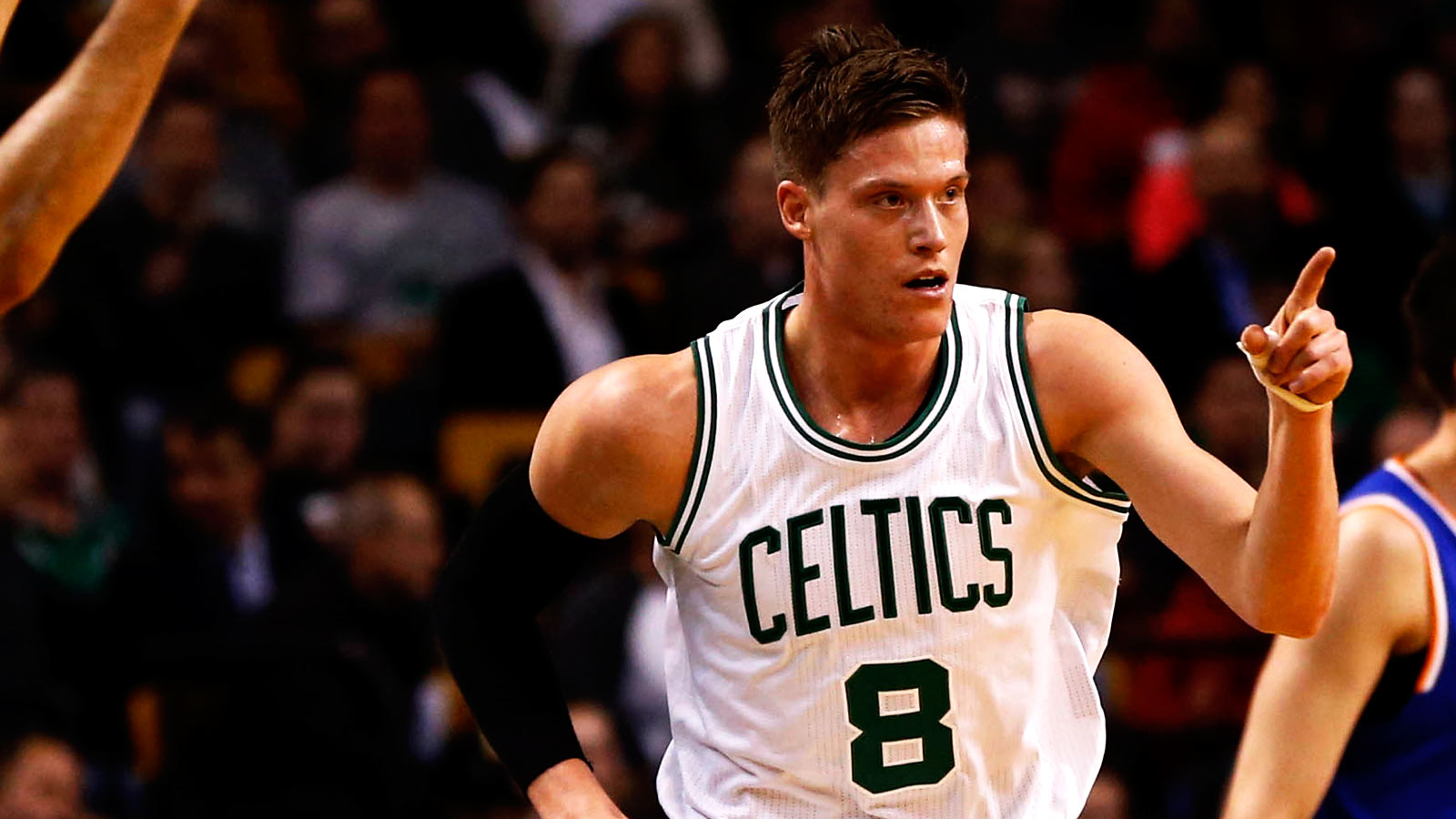 At halftime of Boston's summer league victory over the Miami Heat on Tuesday, Jonas Jerebko spoke with reporters for the first time since signing his new two-year, $10 million contract with the Celtics.
The 6'10" forward was understandably excited, and here's what he had to say, per the team's official website:
"I had some offers, but my first choice was always coming back here and we worked it out and I'm happy to be back. There were teams that were knocking on the door, but I just liked being in Boston and what we had going on. (I'll bring) a little bit of what I did this year in the games that I played and of course I want my role to be bigger and bigger. I'm just going to work as hard as I can to impress my teammates and my coaches when I get to training camp."
Jerebko gave Boston an immediate spark after they traded for him last season. He's a three-point shooting big man who provides quality defense at multiple positions. In many ways, he's the exact type of player Brad Stevens loves, and bringing him back proves it.
(h/t: Celtics)
Photo Credit: Mark L. Baer/USA TODAY Sports