Joel Embiid up to 15 Minutes Against Wizards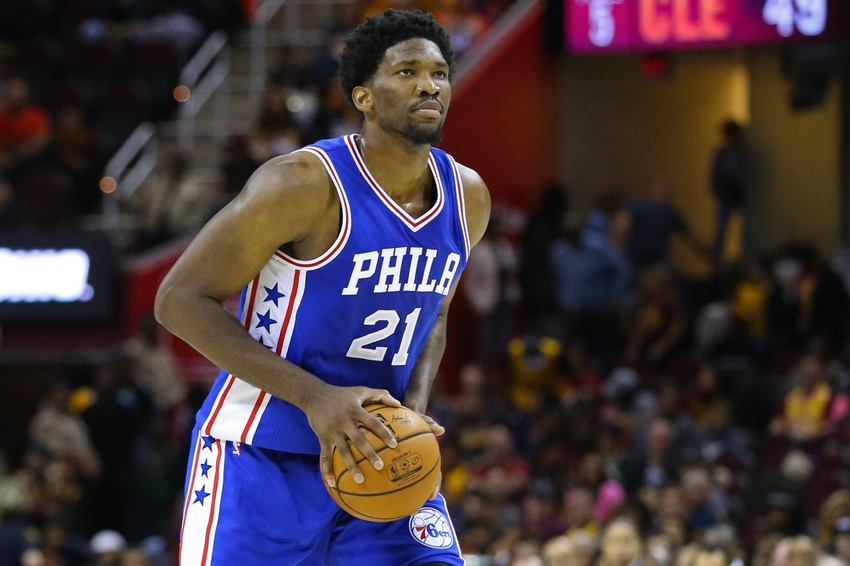 Philadelphia 76ers' big man Joel Embiid has his minutes restriction bumped up to 15 minutes against the Washington Wizards on Thursday night.
Philadelphia 76ers big man Joel Embiid is finally playing regular minutes, and things are going smoothly so far. Fans knew coming into this offseason that Embiid was on track, and hoped that no unexpected road blocks would come up to prevent him from playing this season.
So far, so good. When the preseason came around, Embiid was good to go, but was facing a minutes restriction. That was no big deal, and it was known that he would likely even start the regular season with a minutes restriction as well.
Head coach Brett Brown gave Embiid 12 minutes to work with in his first several games. He played him in four minute spurts, with the team often feeding him the ball as much as possible during those. The things we saw were encouraging, for the most part.
The good news is that Embiid is progressing, and he's doing well with the 12 minutes. The team has decided to up his minutes to 15 against the Washington Wizards on Thursday.
Gerald Henderson up to 18 minutes. Brandon Paul and Nik Stauskas will play 12 apiece.

— Keith Pompey (@PompeyOnSixers) October 13, 2016
This is a really encouraging report from Pompey. What this means is not only does Brown think that Embiid is ready to get the minutes, but the athletic training staff has evaluated him and deemed him healthy enough to get an increase in minutes.
Of course, we should expect that these minute restrictions can go up and down on any given night. Just because we've seen Embiid go from 12 to 15 so far doesn't mean we should expect him to be up to 20 minutes when the regular season is here. If anything, we should be expecting that he'll stay right around this range once October 28th rolls around.
Embiid and the Sixers will take on the Washington Wizards on Thursday night at 7pm in Washington D.C.
More from The Sixer Sense
This article originally appeared on