Joel Embiid Told People at Kansas he Killed a Lion at 6 Years Old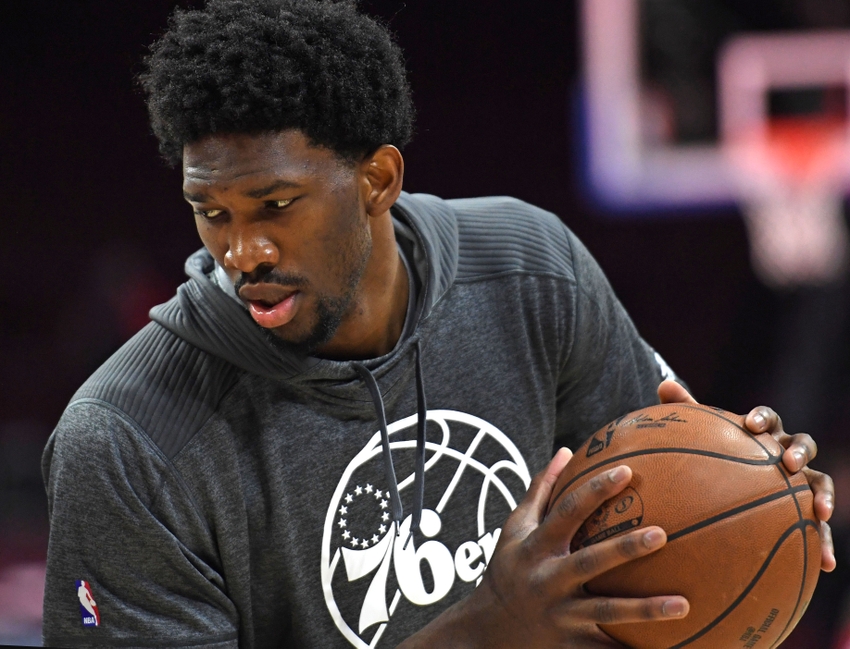 Joel Embiid recently said he told people at Kansas that he gained his manhood by killing a lion in Africa when he was six years old.
On the latest episode of The Vertical Podcast by Adrian Wojnarowski, Philadelphia 76ers center Joel Embiid joined Woj to talk about his life up until the NBA, and his NBA regular season so far. His coach, Brett Brown, also joined Embiid.
Throughout the interview, a lot was discussed about the young center's interesting life. At one point, Embiid exclaimed that he really sees his life as a movie, and feels that he's had his own process going on in his own life while Sixers fans have been going through watching their team go through a process.
In the interview with Woj, Embiid discussed stereotypes on a few occasions. He told Woj about how, when he was at Kansas, he used stereotypes about African people to his advantage, talking about how he killed a Lion one time when he was six years old and had to kill a lion and carry it on his back.
More from The Sixer Sense
He said this was the turning point from boyhood to manhood.
"When they think about Africans, they think about just us running around with lions and tigers and all these other animals. When I got to Kansas, I kind of used that to my advantage, talking about how I killed a lion. that's how I became a man because six years old, I had to go into the jungle and kill a lion and carried it on my back to bring back to my village and just to show that I'm a man. They bought into it."
As far as if the story is true or not, Embiid said, "It might be true or it might be false."
In all reality, it's probably false. Embiid is no stranger to having stereotypes turn out to not be true. Earlier in the interview, Embiid said that the United States is, "not like what I thought it was going to be."
While it's cool to imagine the Sixers best player at the moment carrying a lion that he killed at six years old, this is probably Embiid just taking advantage of people's naiveness and stereotypical mindsets.
Be sure to listen to the entire episode of the podcast.
This article originally appeared on