Joel Embiid tells coach he's still growing, now well over seven feet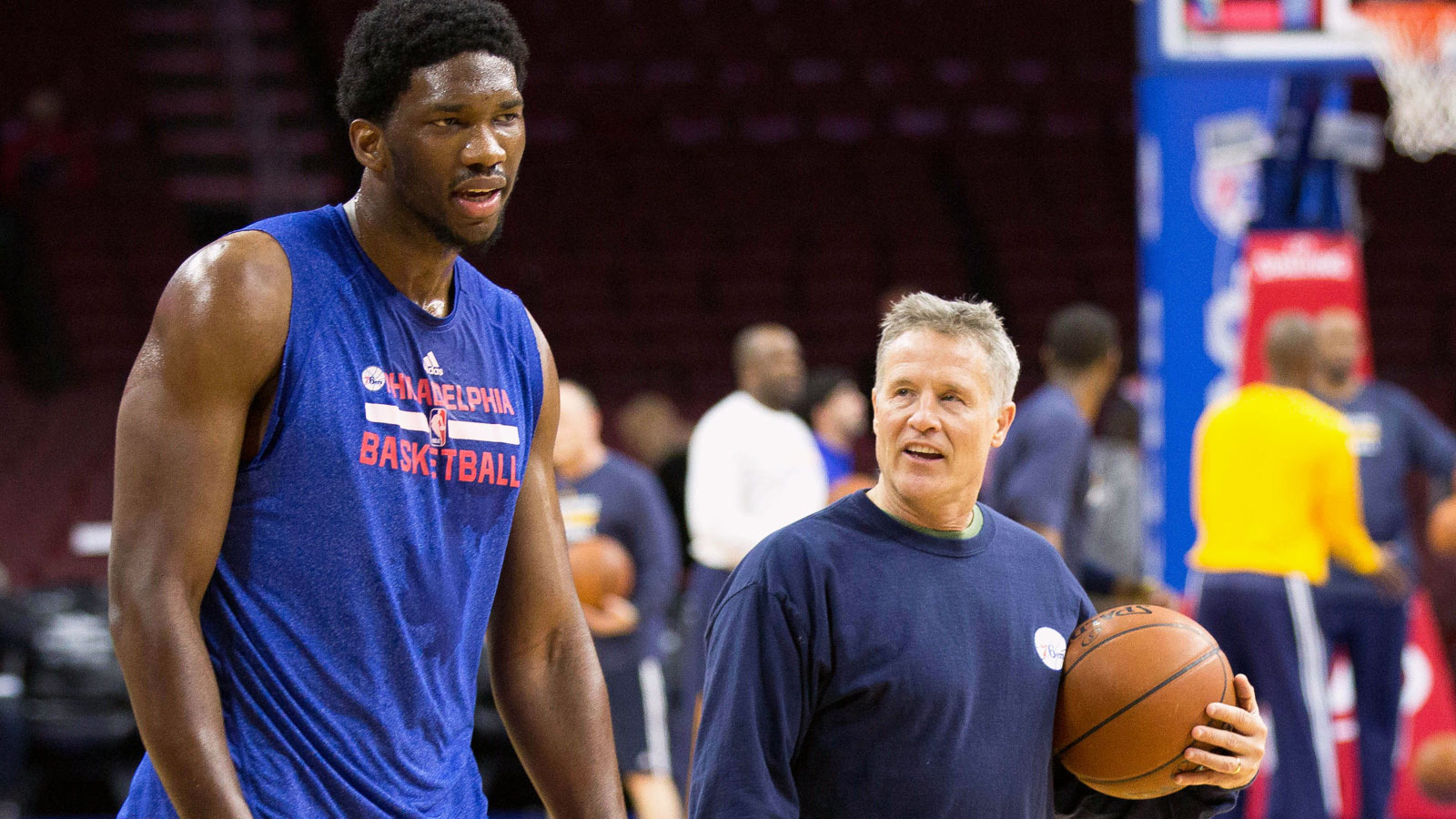 Joel Embiid has developed quite the reputation as a serial jokester, so take the following bit of news with a modest grain of salt. But, according to Philadelphia 76ers head coach Brett Brown, the injured center recently texted him to say he's still growing.
In Embiid's words: "I'm 7'2" in sandals." This is interesting, and only adds to the unbelievable hype a healthy Embiid deserves. Here's more of what Brown had to say during a radio interview with The Fanatic's Anthony Gargano and Jon Marks:
"I get a text from Joel a few weeks ago in the middle of the night that said: 'Guess how tall I am.' And so I guessed seven-foot. Two minutes later he texts back 'You're wrong, I'm 7'2″.' I text back 'How do you know this?' He texts back 'Doctors. I'm 7'2″ in sandals.' And when you stand next to him, when you're around big men you understand the difference between seven-foot and seven-two, and he is 7'2″."
If true: yikes. Embiid has the potential to own the NBA, but missed his entire rookie season after undergoing surgery on his foot. Recovery from said surgery has been anything but smooth sailing, and it's unknown when he'll play again.
News like this must be torture for Sixers fans patiently waiting for general manager Sam Hinkie's rebuild to take another step. But it's probably harder to swallow for Hinkie himself.
(h/t: Crossing Board)
Photo Credit: Bill Streicher/USA TODAY Sports