Joel Embiid Talks About Presidential Election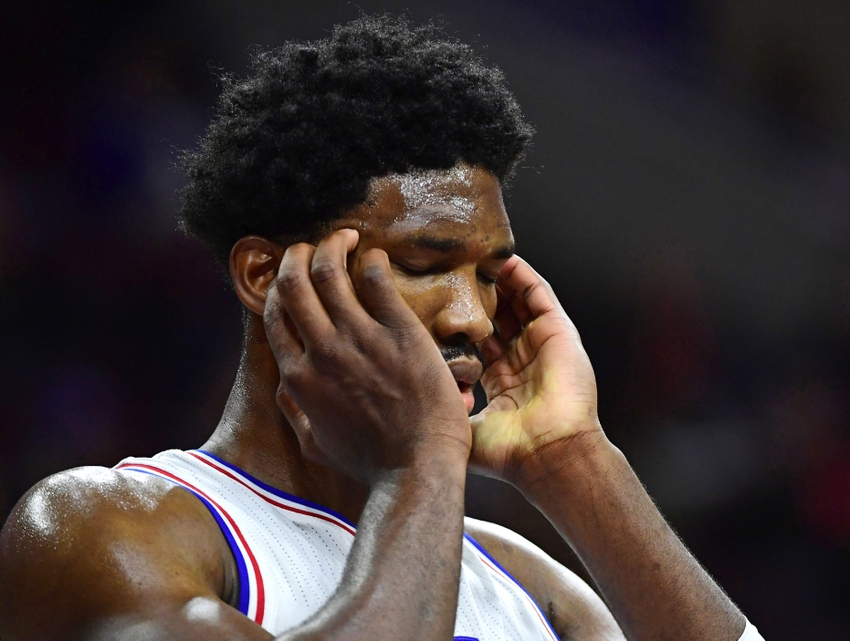 Adrian Wojnarowski of The Vertical had Joel Embiid and Brett Brown on his podcast, and they talked about the recent presidential election.
We don't often mix politics and basketball, but with the recent controversial presidential election, it seems like politics is all that's on anyone's mind. Adrian Wojnarowski had Philadelphia 76ers icons Joel Embiid and Brett Brown on his podcast which came out on Friday, and before diving into basketball, they talked about the recent election.
Joel Embiid, who was born in Cameroon, talked about his conception of the United States of America prior to moving to the States, and how it's changed over time, including this election. Although the tone of his statement on the election overall seems a bit negative, he did end by saying he hopes things will get better.
"Growing up in Cameroon, I always thought the US was just amazing. It was just a dream. I thought it was heaven. And then coming here a couple years ago, the US is still nice, but it's not like what I thought it was going to be. With the election going on and Donald Trump getting elected, I mean I don't usually get into politics but with the way he's been acting — talking about racism and women — it's hard to understand why people elected him. It just shows you the way people thin. Racism isn't over and people are still behind him." … "I feel like it's not going to be as bad as people make it out to be. I hope it's not going to be like that."
(Transcription from Enrico Campitelli)
While Embiid may not have been born in this country, he does live here now, and certainly has a right to be concerned about the future of this country since he will be living here for as long as he's playing in the NBA, and perhaps even longer. He went to high school here, and he's become acclimated with the culture.
While the election is now over, it's certainly worth looking back on and asking ourselves — did we elect the right person? Should we have elected someone else? These are questions we will undoubtedly ask ourselves as society as the years go on into this term, and even future ones.
Embiid's hope that he gave, however, is something perhaps all of us who are doubting Trump can learn from. While we may not agree with the election, there is not much that can be done now other than to hope Trump does a good job.
The rest of the podcast was mostly basketball talk with Embiid and Brown, and it was a good one. Be sure to find the The Vertical Podcast and listen to the latest episode.
More from The Sixer Sense
This article originally appeared on