Should the Nets prefer moving Joe Johnson or Deron Williams?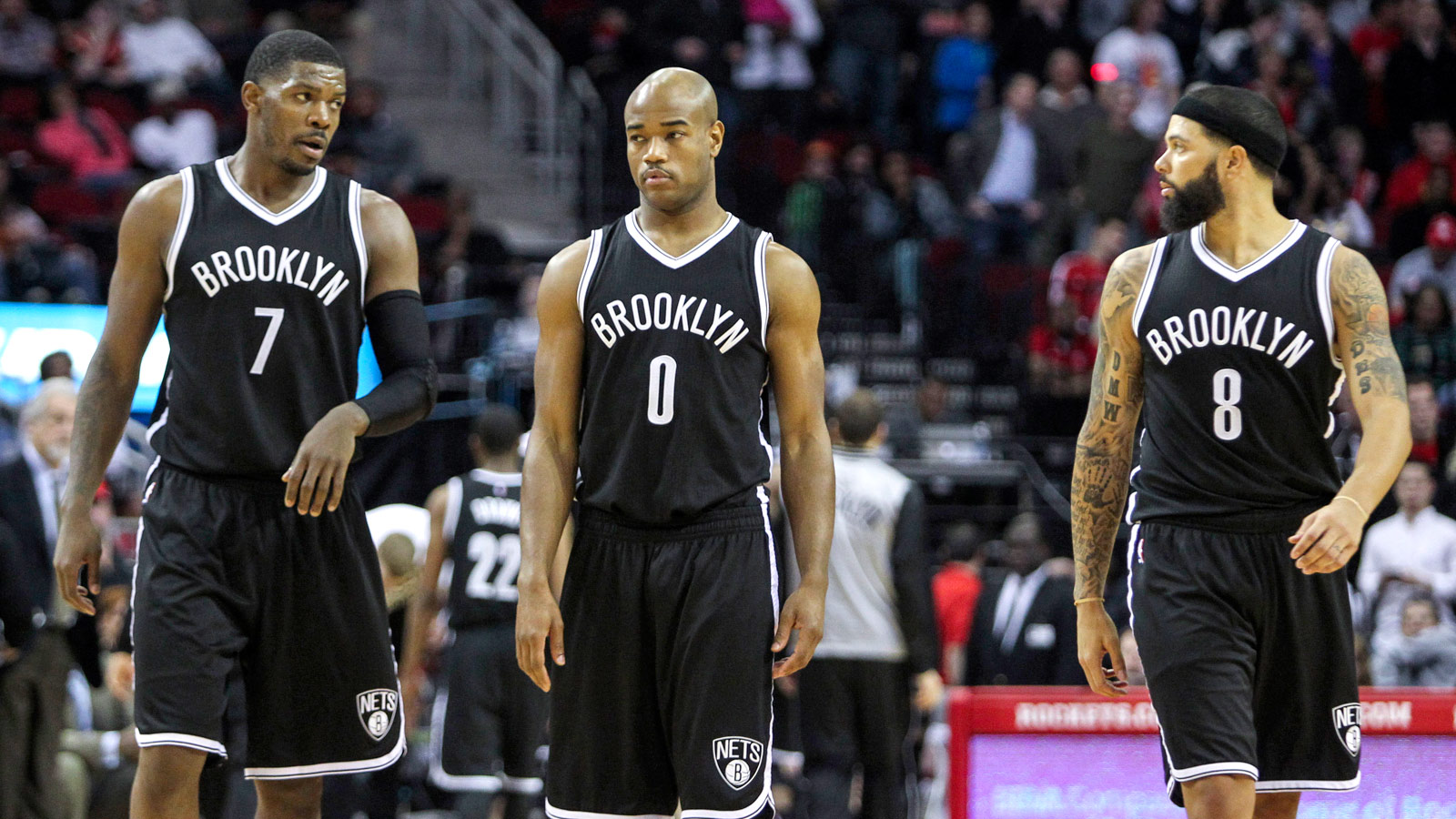 The Brooklyn Nets have entered cost-cutting mode for the first time in the Mikhail Prokhorov era. So, that means they'll try to unload some of the heavier contracts on the team, which includes those belonging to Joe Johnson, Deron Williams and Jarrett Jack, though Williams and Johnson are the clear big names and high-impact guys there.
Over at Bleacher Report, Fred Katz asks, which player the most moveable? And more importantly, which one would make the most sense for the Nets to trade? Here's a piece from the article:
Per Yahoo Sports' Adrian Wojnarowski (h/t Nets Daily) King could've pulled off a midseason deal that sent Williams to the Sacramento Kings, but in an effort to hold onto young talent, the Nets took Mason Plumlee off the table during trade discussions. The Kings refused to part with Derrick Williams, Darren Collison and Jason Thompson for a package that didn't include Plumlee, who was piecing together the best stretch of his career at that time in December.

Thinking about those negotiations now—realizing there was actually a time when one team actively wanted Deron Williams' contract and another thought the price of getting rid of it wasn't worth giving up a backup center—it's like watching the two most desperate third-graders in class attempt to trade lunches.

Billy's mom packed him a salad, which no normal third-grader wants—except for Johnny, who will take the salad if Billy also gives him the side of pudding in his lunch box, even though Gary just picked his nose and then stuck his hand in the pudding three minutes ago.

Classic Gary. Gross.
Click here to read the column in full.
Johnson makes almost $25 million next season. Williams has two more years on his deal of about $43 million. Neither is a desirable contract, but the Nets would be happy to send at least one of them out of town before the start of next season. We just don't know which one it'll be for now.
(H/t to Fred Katz at Bleacher Report.)
Photo Credit: Troy Taormina-USA TODAY Sports