Jerryd Bayless Has a Lot to Prove When He Gets Back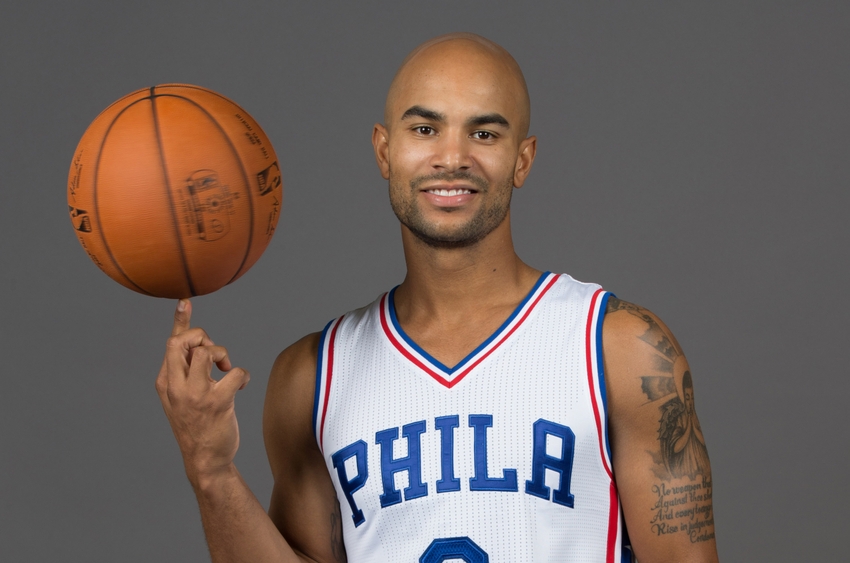 Jerryd Bayless has a lot to prove to the Philadelphia 76ers when he returns from his wrist injury. There's no time to put off being good for them.
Jerryd Bayless was looked at as the big-name free agent signing for the Philadelphia 76ers this summer. While it certainly wasn't as earth-shattering as Kevin Durant going to the Golden State Warriors, it was a big deal for the Sixers to get a considerably good player in the market.
Through the first few weeks of basketball, however, Bayless has yet to play a minute of action for the Sixers.
Bayless is dealing with some ligament issues in his wrist, and the team has tried to wait out his injury in hopes that it will simply heal. The team has indicated that surgery could, in theory, be on the horizon at some point, but with so many injuries already requiring surgery for the Sixers this year, they'd rather stay away from that.
More from The Sixer Sense
Bayless will be back this year, that is the plan at least. The question now becomes — how good will he be? Bayless might have a lot to prove who he comes back. In fact, it's almost certain that he will have a lot to prove.
The team looked good this offseason for singing Bayless. He clearly seemed like the overall trophy of the offseason, and a lot of their upcoming seasons was rested on him. He was the steal of the free agency period for the Sixers.
This seems all too reminiscent of last year, when the Sixers brought in Kendall Marshall. Marshall was looked at as a smart, high-potential acquisition last season, and one that could really help the Sixers win many more games. He, too, started his season off injured.
Of course, with him being out for several weeks before his debut, it would be harsh for the team to expect him to be in a perfect form right away, but they may not give him a whole lot of time.
Last year, with Tony Wroten returning from injury similar to both Marshall and Bayless, he was not given much time to adjust. The Sixers gave him just a few weeks to prove himself before concluding that he was not going to be enough, trading him for Ish Smith from the New Orleans Pelicans. His situation was a bit different, since he had played for the Sixers before.
Still, it's clear that there are high expectations for the guards, and with Sergio Rodriguez playing well and T.J. McConnell holding his own, there's no need for the Sixers to award Henderson big minutes right away. They can wait and see how he does, and if he doesn't show them positives right away, there's a huge chance he could be benched.
Henderson comes into his season very much behind as a result of his injury, but if he can attack his first few weeks with skill and perseverance, he should be good. He's got a lot to prove, but he's a capable player.
This article originally appeared on