Jerry West wants critics to leave LeBron James alone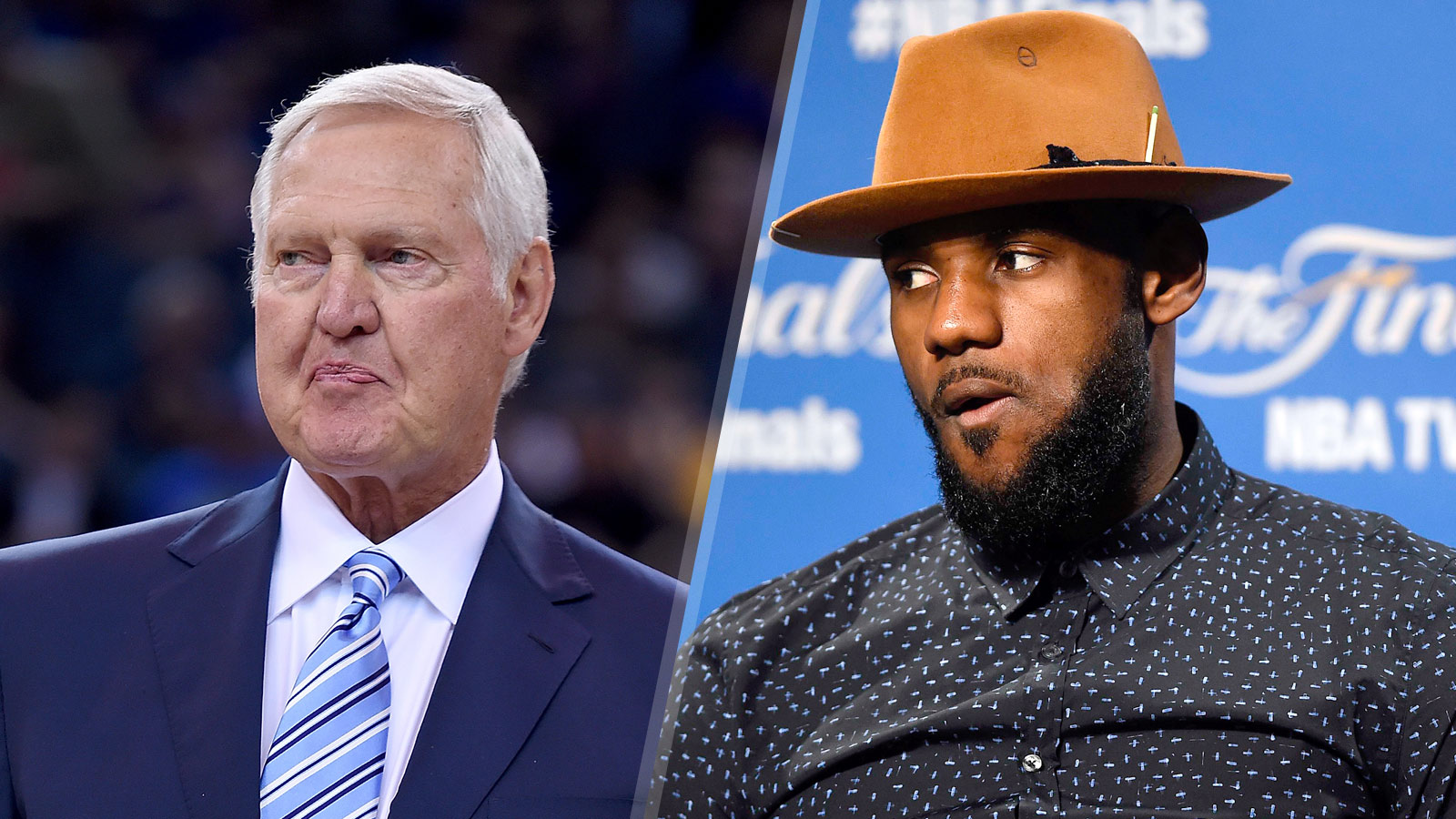 Jerry West may be an executive board member with the Warriors, but that isn't preventing him from vigorously defending the star of Golden State's NBA Finals opponent.
The Cleveland Cavaliers' LeBron James is 2-4 in NBA Finals – and trailing 1-0 against Golden State heading into Sunday night's Game 2 – but West told reporters Saturday that it's grossly unfair to judge the four-time NBA MVP on that mark.
"If I were him, frankly, I'd probably want to strangle you guys," West said. "It's ridiculous."
"He's carried teams on his shoulders. They've been to the Finals six straight times. How many times have they been the favorite? None. Zero. Ok? Grossly unfair to him. I don't want to sound like Donald Trump, but it's hard for me to believe that someone doesn't recognize his greatness. It's hard for me to believe. This guy does everything. He's like a Swiss Army knife. He does everything. And he's competitive as hell. And frankly, I wish people would leave him alone."
James could become the fourth player in league history to lose five NBA Finals, but he has a ways to go to catch West's eight Finals defeats in nine tries. Even at age 78 and 44 years removed from his last Finals appearance with the Los Angeles Lakers, it's a legacy that still bothers him.
"No fun to get there that many times and not to get the results you want, regardless of how you played," West said. "In the playoffs, the best players are supposed to play better. I did. It made no difference. We weren't good enough, obviously."
Information from the Associated Press was used in this report.