Jeremy Lin is willing to take a pay cut to stay in Charlotte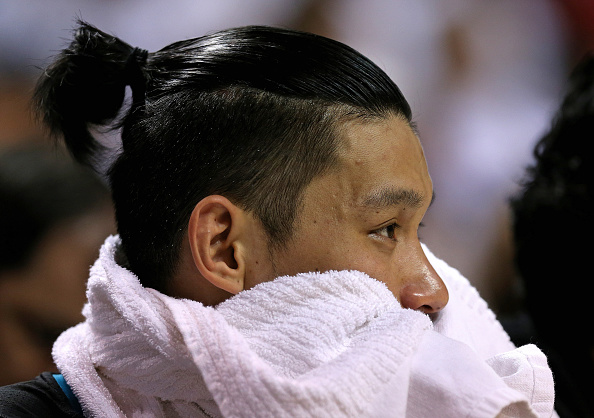 From a statistical standpoint, Jeremy Lin's first-year with the Charlotte Hornets looked like a typical Jeremy Lin season. His three-point shot wasn't much to write home about and his defense was iffy depending on the matchup.
But Lin brought a ton of value to Charlotte's surprising campaign, and was a huge reason why their bench and offense performed as well as they did.
One day after the Hornets were eliminated from the postseason, Lin had a few surprising things to say about his future in Charlotte, and what will happen after he presumably exercises the player option in his contract:
Jeremy Lin said he "absolutely" wants to return to @hornets. Said he'd even take a discount and this season was most fun he's had in @nba.

— Rod Boone (@rodboone) May 2, 2016
This is obligatory rhetoric that's more packed with emotion than common sense. If Lin does in fact take less money to stay with Charlotte, it'd be admirable. But he's a valuable backup point guard about to enter a seller's marketplace.
The salary cap will rise to $92 million (at least), and several teams in need of a speedy ball-handler who can get to the free-throw line and live in the paint will throw serious money in Lin's direction—including the Hornets.
Money isn't everything, but don't read too much into what he says in an exit interview: No matter what, Lin is getting paid.