Jerami Grant: Who is He and Why do the Thunder want Him?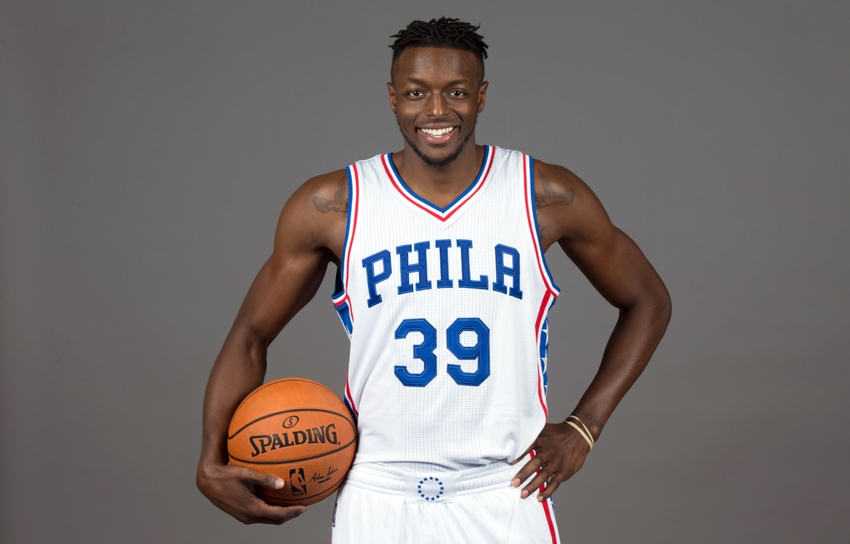 Thunder nation is (rightfully) abuzz with predictions and statistics about tonight's matchup with Golden State. But there are some happenings within the organization that need addressing. Like the recent acquisition of Jerami Grant.
Oklahoma City recently sent Ersan Ilyasova, the 29-year-old Turkish power forward, to Philadelphia in exchange for the 76ers Jerami Grant. It was an interesting move, and one that left many fans wondering exactly who is Jerami Grant?
Thunder fans got their first look at the 6′ 8″ forward during the battle with the Clippers Wednesday night. In his 17 minutes of game time, Grant scored 6 points, grabbed 2 rebounds, and served up 2 blocks.
Now that he's made a good first impression, let's take a look at who this new guy really is.
Drafted as the 39th pick in 2014 to the 76ers, Grant played college basketball at Syracuse. While there, he averaged 12 points per game and 6.8 rebounds.
The now 22-year-old averages 8.2 points per game, 3.9 rebounds, and 1.5 assists. In comparison, Ilyasova's career averages include 10.6 points per game, 6 rebounds, and 1.1 assists.
Grant comes from a family of athletes. His brother, Jerian, is a point guard for the Chicago Bulls and averages 5.6 points per game. Their dad, Harvey (aka "The General"), also played in the NBA, with a career average 9.9 points and 4.4 rebounds for Washington, Portland, and Philadelphia. Before going pro, Harvey Grant played on the '86-'88 University of Oklahoma men's basketball team, where he was named a third-team All-American in 1988.
"I love the area. I love the state. The city…I definitely have a good feel for it."-Jerami Grant to Thunder reporter Erik Horne.
Grant's ties to the Thunder and Oklahoma don't stop there. Billy Donovan coached Grant on the Under-19 USA Basketball team, and Grant played on the same high school team as Victor Oladipo.
He's a lanky player, which lends him to both small forward and power forward positions. By all estimates, he'll play well with Russell Westbrook and Victor Oladipo, whose athleticism is nothing short of remarkable.
Perhaps the greatest thing about Grant is that he's young. He was born in 1994, and has a lot of room for growth under the wings of powerhouse Westbrook.
Want your voice heard? Join the Thunderous Intentions team!
Regardless of whether the primary purpose was to gain another young player, ultimately, the trade clears salary space from Ilyasova's near $8 million contract, giving Oklahoma City some added cap flexibility. Grant's deal falls just short of $1 million.
The newest member of the Thunder will reunite with his former team on March 22, when the boys take on the 76ers in Oklahoma City.
More from Thunderous Intentions
This article originally appeared on