Jazz at Spurs live stream: How to watch online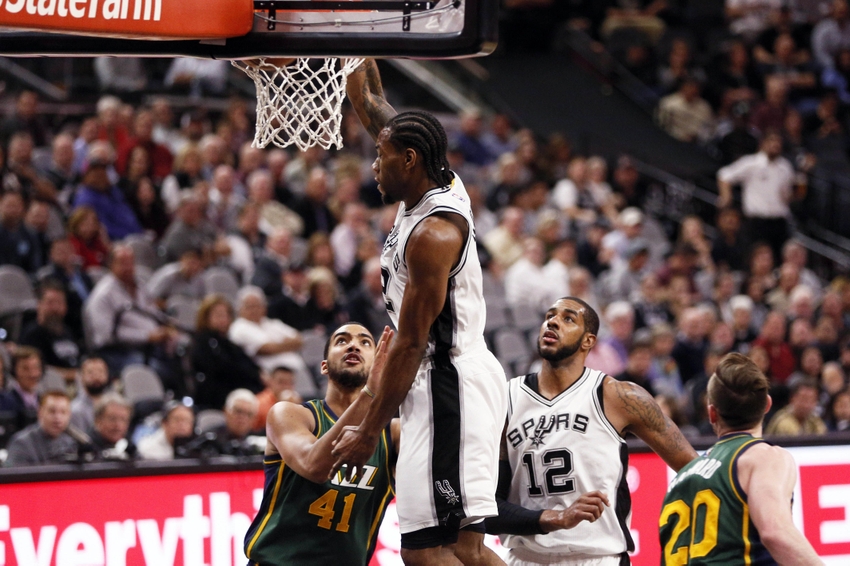 The San Antonio Spurs will host the Utah Jazz on Tuesday evening. Here is how to watch this NBA game online via live streaming.
The San Antonio Spurs are the talk of the NBA in the early going of the 2016-2017 season, as Gregg Popovich, Kawhi Leonard and company are off to a blazing start. The Spurs are 4-0 after victories over the Warriors (in shocking fashion), Kings, Pelicans and Heat and, on Tuesday, San Antonio will be put to the test by a deep and talented Utah Jazz team.
While the Jazz enter the game with a 1-2 record, both of Utah's defeats came away from home against playoff teams (Portland Trail Blazers, Los Angeles Clippers) from the 2015-2016 season, and this is an extremely dangerous unit. The Jazz continue to play without their best perimeter option in Gordon Hayward as he recovers from an injury to his left (non-shooting) hand, but Utah recently received the blessing of a healthy Derrick Favors, and Quin Snyder's team boasts arguably the deepest roster in the NBA after the additions of Joe Johnson, George Hill, Boris Diaw and others.
On this night, the Spurs are likely seen as significant favorites to capture victory, simply because of how well the team is playing and the friendly venue. Still, this is a battle between two of the four teams projected (at least by most) to receive home court advantage in the first round of the Western Conference Playoffs, and that means that a lot of eye balls will be on the proceedings.
With that, here is how you can watch the game on Tuesday evening, including local television broadcasts for both squads and a more national platform of NBA League Pass and its online feature:
Date: Tuesday, November 1
Time: 8:30 p.m. ET
Location: San Antonio, TX
Venue: AT&T Center
TV Info: FSSW, ROOT
Live Stream: NBA League Pass
This article originally appeared on