Jazz and draft pick Trey Lyles having slow contract talks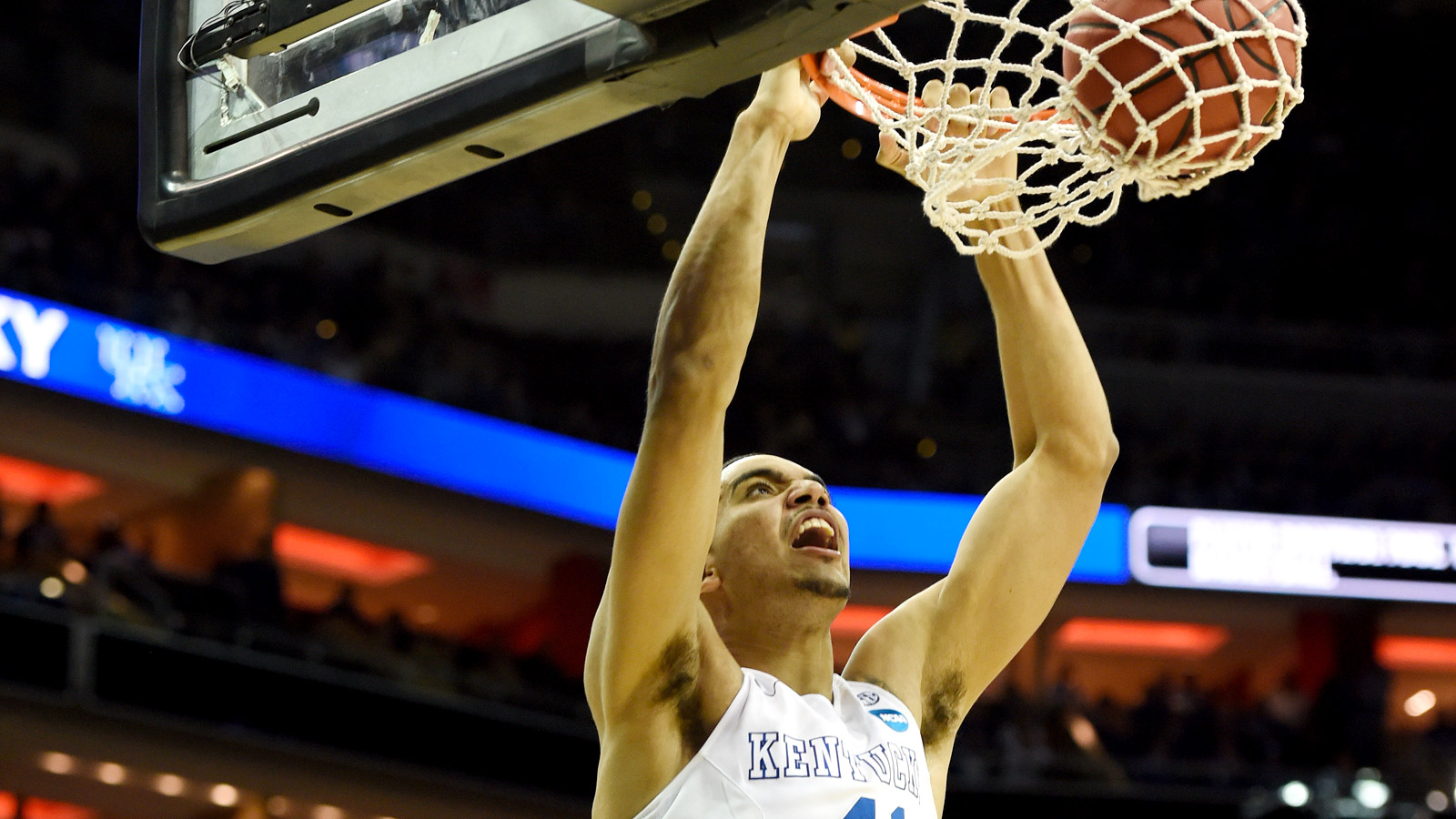 The Utah Jazz have yet to sign Trey Lyles, the Canadian they selected No. 12 overall in this year's NBA Draft.
The Kentucky alum has not suited up or practiced with his new team, and is unlikely to take the floor for summer league until something gets worked out.
Lyles' agent is Rich Paul, who also represents LeBron James and many other players. Paul has been known to be a hard bargainer in recent days, so it's very possible that the deal is simply dragging along because he's trying to perfect the details for his client.
It's still an unusual circumstance, though, so we'll keep you posted if there's signs of a holdout, a potential trade, or anything less boring than the financial wrinkles of a contract that's yet to be signed.
(h/t SLC Dunk)
Photo Credit: Jamie Rhodes, USA TODAY Sports