JaVale McGee needs more minutes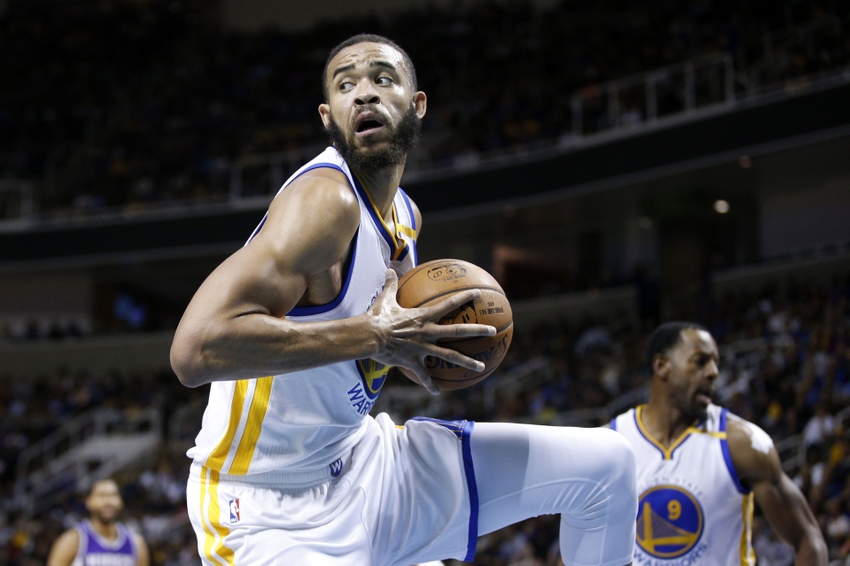 Golden State Warriors center JaVale McGee has earned the right to play more minutes.
JaVale McGee is much more than the guy who got the last roster spot on the Warriors. He's more than just a garbage-time player too. Yes, he's shown he can make some boneheaded plays sometimes, but when he's not, he's a really serviceable center and a guy who fixes all of the interior problems the Warriors have had so far in the season.
Warriors fans have been aching on social media to get McGee more minutes because of his rim protection and overall defensive presence he brings over that of Zaza Pachulia, the starting center as of right now.
However, in the last game against his former team, the Denver Nuggets, McGee played with the regular starters of Stephen Curry, Klay Thompson, Kevin Durant and Draymond Green and the results were admirable.
McGee was getting lobs left and right from his teammates and even had an impressive poster dunk over Nikola Jokic.
He is also a fantastic "run the floor" guy at his 7'0″ size and is so athletic that he will help Green on the backside of the defense when Pachulia goes out.
Now, I'm not saying after one game, he should start at center, but he should definitely receive more minutes that he has been getting because of the rim protection and athleticism that was lost when Andrew Bogut and Festus Ezeli left. Having 10 points and two blocks are a good starting point for McGee to try to get more minutes from Steve Kerr.
If there is any time to experiment with lineups and different combinations, it's now when the games are not in April through June and Kerr is making the right decision in taking a deeper inspection on how well McGee can play with the starters.
Pachulia and McGee are two different players and can have impacts in different ways. Pachulia is a more positional defender and who is not as athletic as McGee or what Bogut was when he was with the Warriors. McGee is a freak athlete at seven-feet tall that can jump out of the gym for lobs and defend the rim like Bogut and Ezeli did.
People laugh now at McGee that he is a two-time Shaqtin'-a-fool MVP and any time he has a dumb play on the court, but they won't be laughing when he plays significant minutes in June.
More from Blue Man Hoop
This article originally appeared on