Jason Thompson happy to play for his hometown team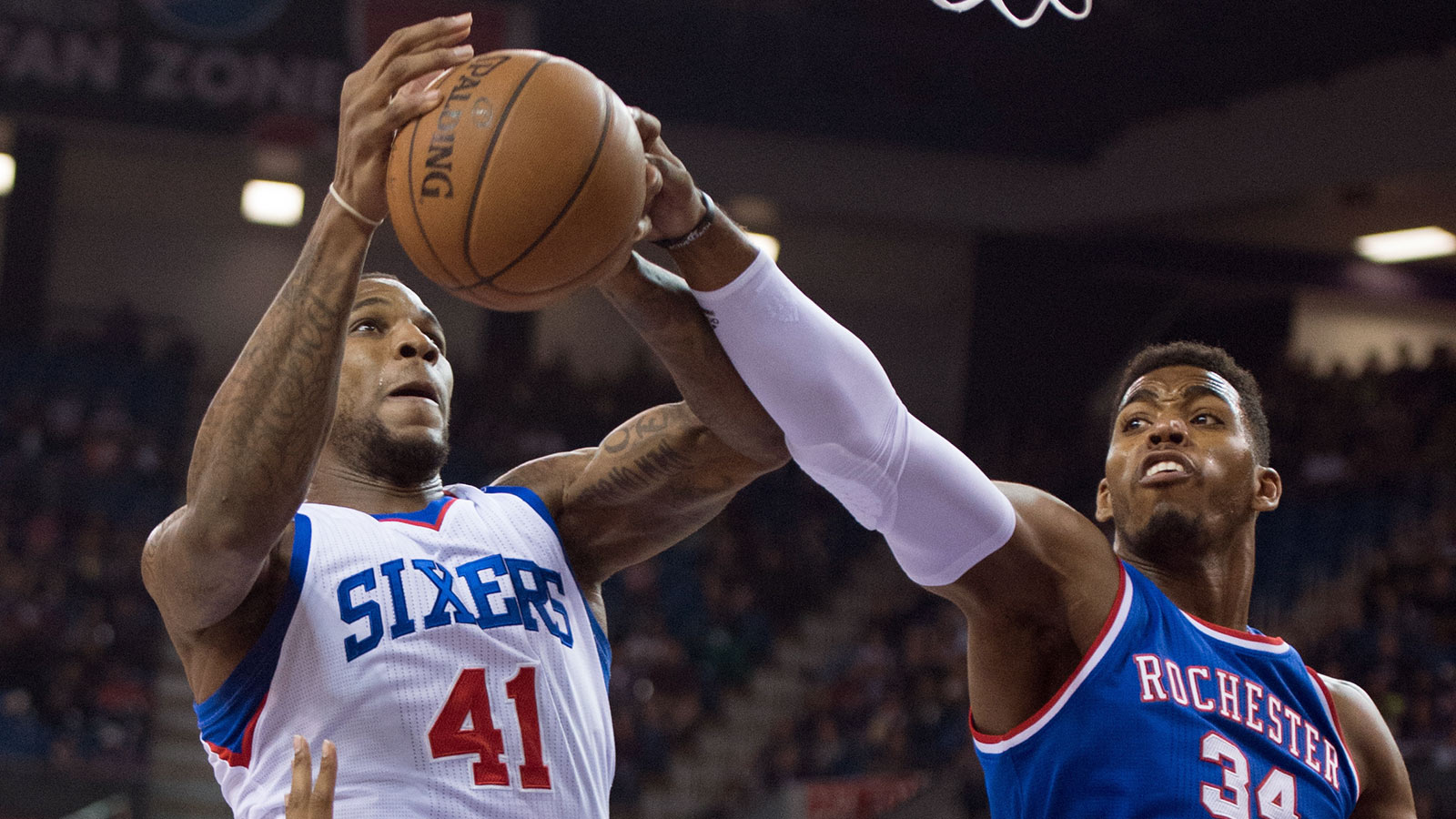 Last week, the Philadelphia 76ers traded two overseas prospects and a future second-round pick to the Sacramento Kings for Nik Stauskas, Carl Landry, Jason Thompson, a top-10 protected first-round pick and swap rights on two other first-round picks in the future. It was, to be blunt, a complete and total fleecing.
The Kings were willing to give up several key assets just to dump Thompson and Landry's contracts. Here's what Thompson, the Pennsylvania native, had to say about leaving Sacramento for his hometown team, according to the Philadelphia Inquirer:
'"You've got certain guys who come into the organization, they are taking a lot of shots, a lot of [isolation plays]. The opportunities are not there. Then you have to put pressure on yourself to make every shot. So for me, it's not that I was taking the same shots and the points were down. Some of that was some of the main guys on the team wanted to have 20-20 games, pretty much have a double-double every game.' That's one of the reasons why he calls being traded to his hometown team a surreal moment. Still a diehard fan of the Eagles, Phillies and Flyers, Thompson is elated to play for a team he rooted for growing up. He's also happy about the opportunity it could provide."
The Kings are a wasteland, and any NBA player who's been there for as long as Thompson was knows it doesn't get any worse. They have no culture, no continuity and, most importantly, no knowledge of what it takes to win.
As a helpful off-court influence when happy, Thompson has the chance to do wonders for Philadelphia's young locker room. It's a win-win situation for everyone…except Sacramento.
(h/t: Philadelphia Inquirer)
Photo Credit: Kyle Terada/USA TODAY Sports