Jarrett Jack responds to Stephen Curry's praise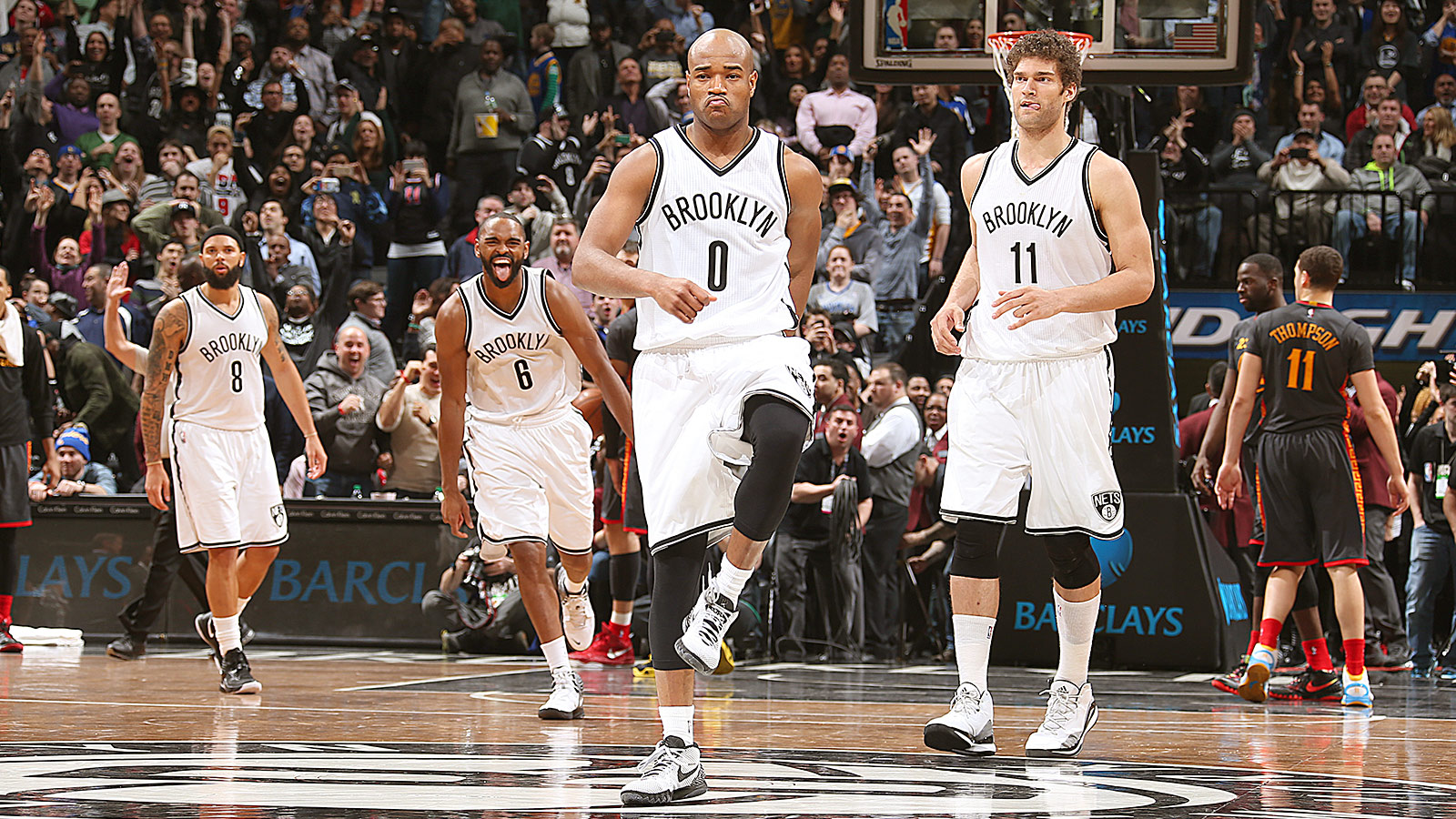 Normally, when you see an NBA player "responding" through the media to another, it's because you have a trash talk war going. But when you're talking about Jarrett Jack and Stephen Curry, two of the nicest guys in the NBA, only the opposite is possible.
Curry heaps tons of praise on Jack. Jack responds by doing the exact same.
There's no drama. Valerie Malone would be beyond bored.
It all started when Curry answered a question during his MVP press conference about which leader he learned most from.
"The leader I learned from the most? Probably Jarrett Jack has a big influence when he was here," he said, via NetsDaily.
Now doing some broadcasting on NBATV, Jack responded Thursday evening with a big, bulky thank you.
"That's tough. Real humbling," he said, via Benny Nadeau of The Brooklyn Game. "You know, I always would just stay in his ear cause Steph is a quiet kid, not a boisterous kid by nature. But just telling him to understand that it's paramount that your voice is heard. On a day by day basis, it needs to be necessary and people need to understand that your voice, not in an unbearable or annoying way, but you need to let them know what the tone and what the temperature is for Golden State basketball. Period, point blank, from start to finish. And it's gonna start with you and it's gonna end with you."
(H/t to The Brooklyn Game and NetsDaily.)
Photo Credit: Nathaniel S. Butler/NBAE via Getty Images
Stephen Curry said that Jarrett Jack had the biggest influence on him. Hear what Jack had to say about that #NBAPlayoffs

Posted by NBA TV on Thursday, May 21, 2015