Celtics' James Young will work out with Thunder's Kevin Durant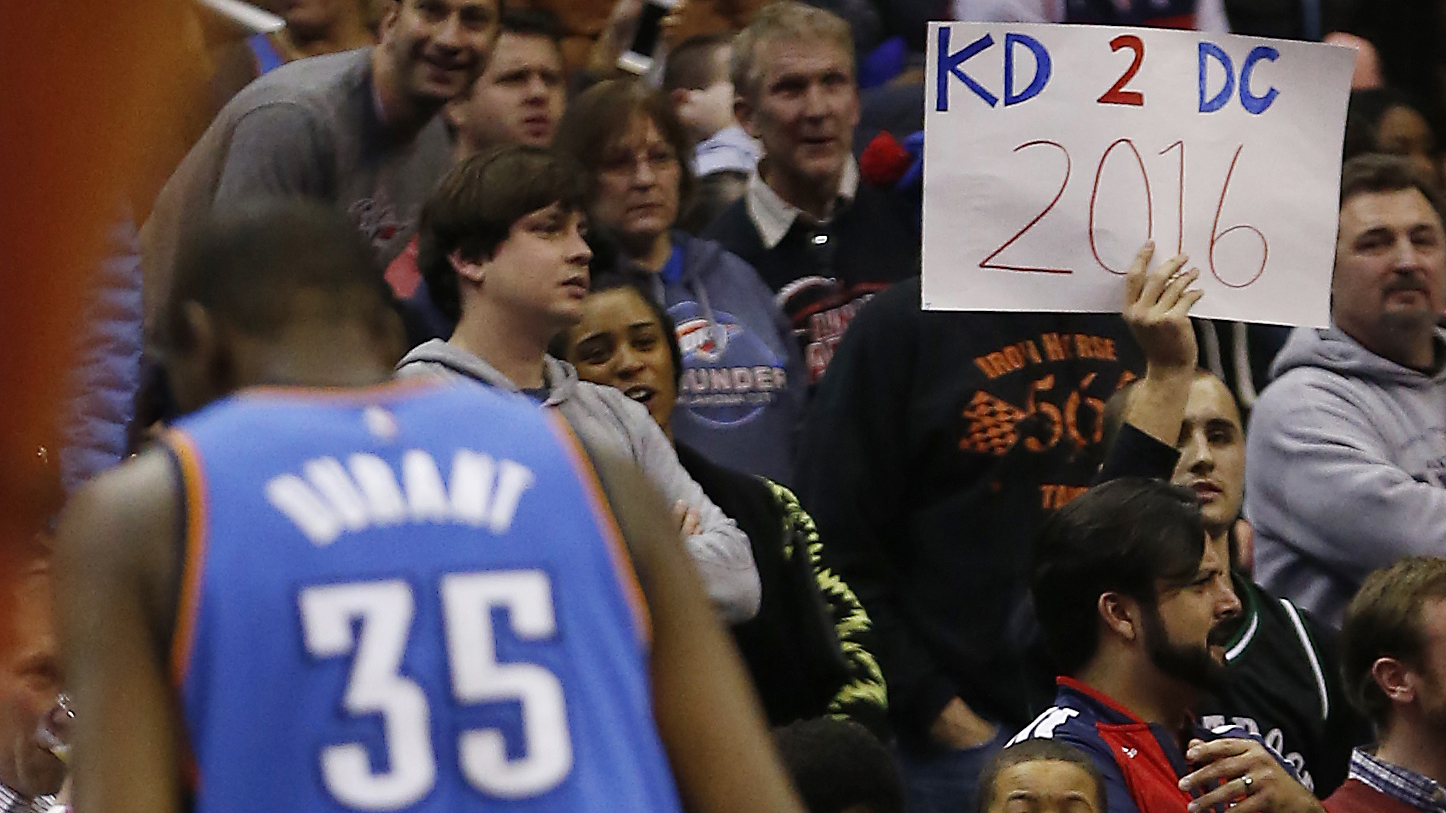 The best way to get better as a young NBA prospect is to have one of the best players in the world show you what it takes to get where you want to go.
Boston Celtics guard James Young will have that experience this summer. Oklahoma City Thunder star Kevin Durant shares Young's agent, and the two will work out in Los Angeles.
Here's what Young recently told the Boston Globe about his fantastic opportunity:
"He's going to be able to start being able to play soon. I can't wait. He's a great guy, a great offensive player, one of the best players in the league, one of my favorite players growing up. He's an older guy, he's been in the league and he's doing great, and why not learn from somebody who is doing great? It will definitely take my game up to another level, especially confidence-wise, too. Work out with KD, I feel like somebody won't be able to guard me [as effectively]. It [won't be] as easy."
The developmental process is different for everybody, and the 19-year-old Young has a fantastic opportunity to further his along at a rate that could make him one of the better second-year players at his position in the entire league.
The Celtics are surely thrilled Durant went out of his way to take Young under his wing.
(h/t: Boston Globe)
Photo Credit: Geoff Burke/USA TODAY Sports