Jamal Murray Continues to Roll as Nuggets Drop Ninth to Jazz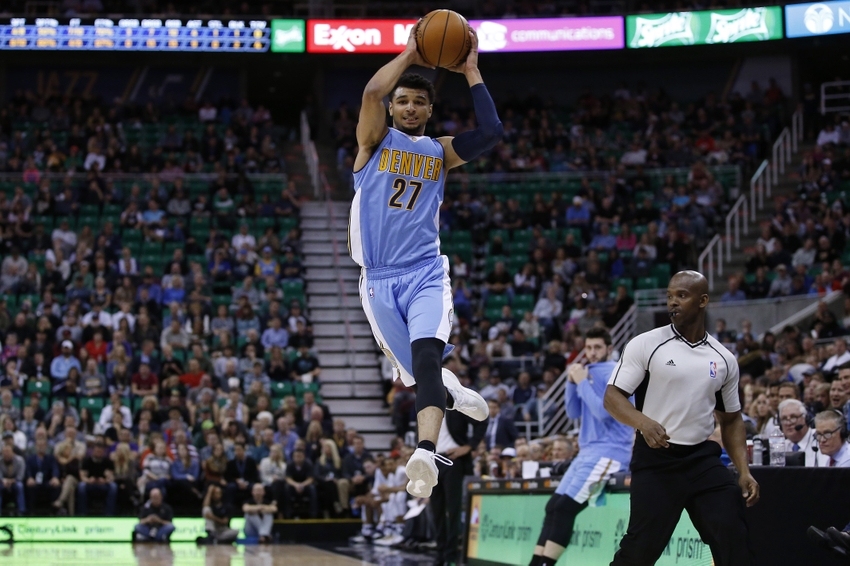 The Denver Nuggets lost their ninth game of the season on Wednesday even though Jamal Murray had another incredible night off of the bench.
The Denver Nuggets started the game down 12-0, and they were eventually down 17 in the first, but the combination of Jamal Murray and Wilson Chandler helped claw Denver back to a minimal deficit at half. The second half was a different story.
The Nuggets seemingly dropped of the face of the earth. They were all knotted up at 41, and it went down hill after that. The Jazz went into half with a 6 points lead, and they erupted for a +17 third quarter.
The Jazz eventually won by 25, 108-83.
Startling stats:
Denver made 9 threes in this entire game and 5 of them were Jamal Murray.
Denver shot only 31.8% from the field.
This was the first game that Denver was out rebounded in.
No Nuggets starter hit double-figures. They were a combined 7-34.
Quick Fixes:
Jamal Murray has earned more minutes from Coach Malone, so is it possible to see him start in the absence of Gary Harris?
With Danilo Gallinari out, Juancho Hernangomez started and played on Hayward, who scored 6 points in the first two minutes. Making Wilson Chandler the key defensive perimeter defender could be big Coach Malone.
Outlook:
The Nuggets will play the Thunder on Friday and Suns on Sunday which are both winnable games, and seeing Gallinari back in the lineup should be huge for the starters. They dropped to 6-9 tonight, and these next couple games will be crucial for their playoff chances.
The Nuggets had a rough night, and they should be ready for a nice matchup agains another inner-division rival on Friday.
This article originally appeared on