Jahlil Okafor says he 'would love' to be drafted by Lakers (VIDEO)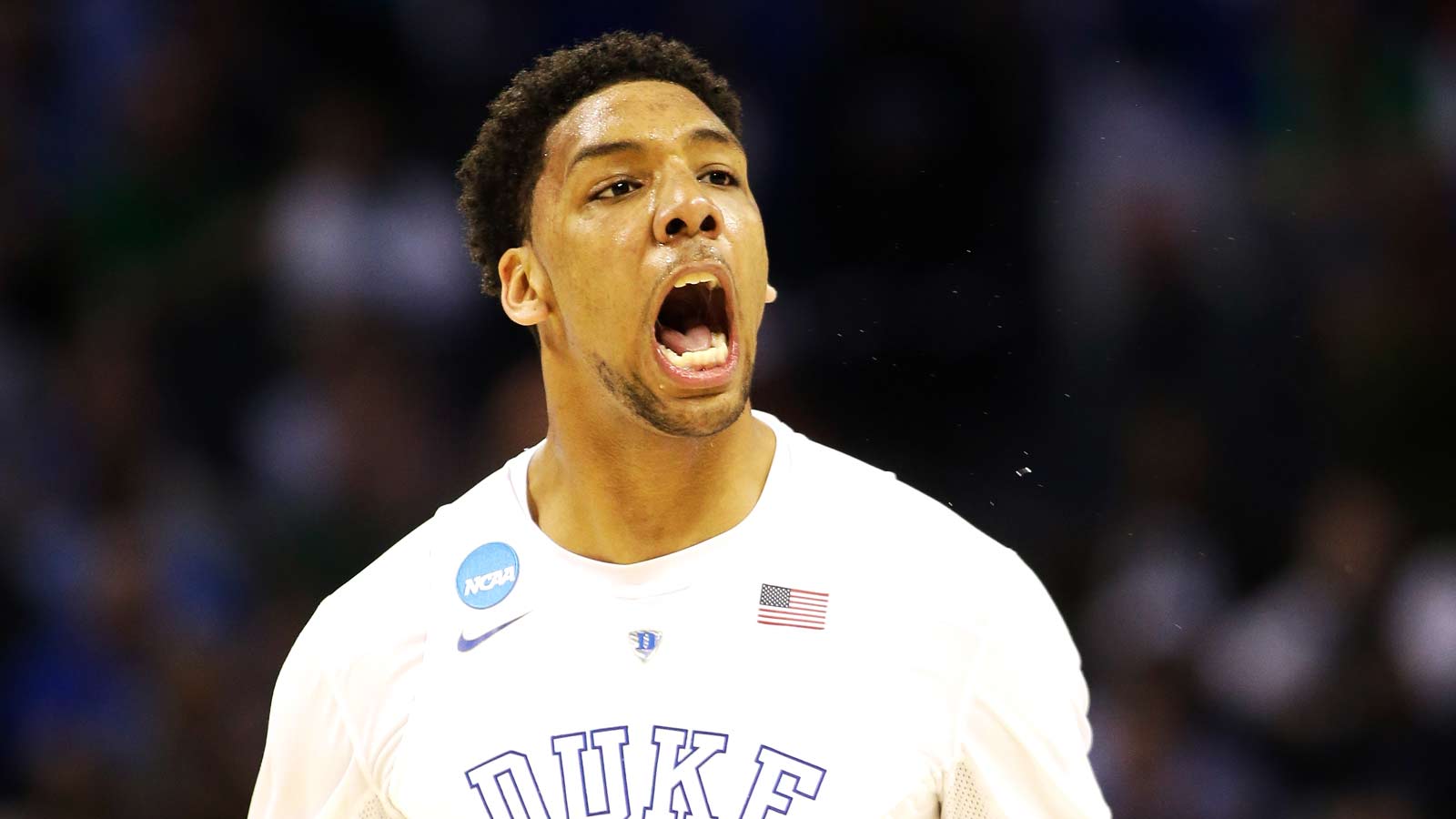 If the Los Angeles Lakers truly are undecided about whom to draft with the No. 2 overall pick, the feeling is certainly not mutual from Duke's Jahlil Okafor, who made it very clear that he would love to be a Laker come June 25.
Not even the famously hellacious approach from Kobe Bryant during Lakers practices would dissuade Okafor. In fact, he said at his pre-draft workout on Tuesday that he'd love to be on the receiving end of Bryant's profanity-laced vitriol:
Note the use of "when," not "if," to describe Okafor's arrival in Los Angeles. Or if that puts too fine of a point on it, how about his appreciation for the Lakers' winning history summed up with a succinct statement: "I would love to be here."
Watch Okafor's post-workout session with the media for yourself, courtesy of Lakers Nation:
(h/t Lakers Nation)
Photo Credit: Bob Leverone/Getty Images
Jahlil Okafor on Kobe Bryant: "Hopefully when I come here, he'd be super hard on me. I've seen the video of him in practice & I love it."

— Serena Winters (@SerenaWinters) June 9, 2015
Saying he respects the Lakers being all about winning, @JahlilOkafor says: "I would love to be here."

— KEVIN DING (@KevinDing) June 9, 2015
VIDEO: Jahlil Okafor after his private workout for the Lakers (Part II): https://t.co/5fQseOVWCL

— Lakers Nation (@LakersNation) June 9, 2015