J.R. and Chris Smith live diverging basketball lives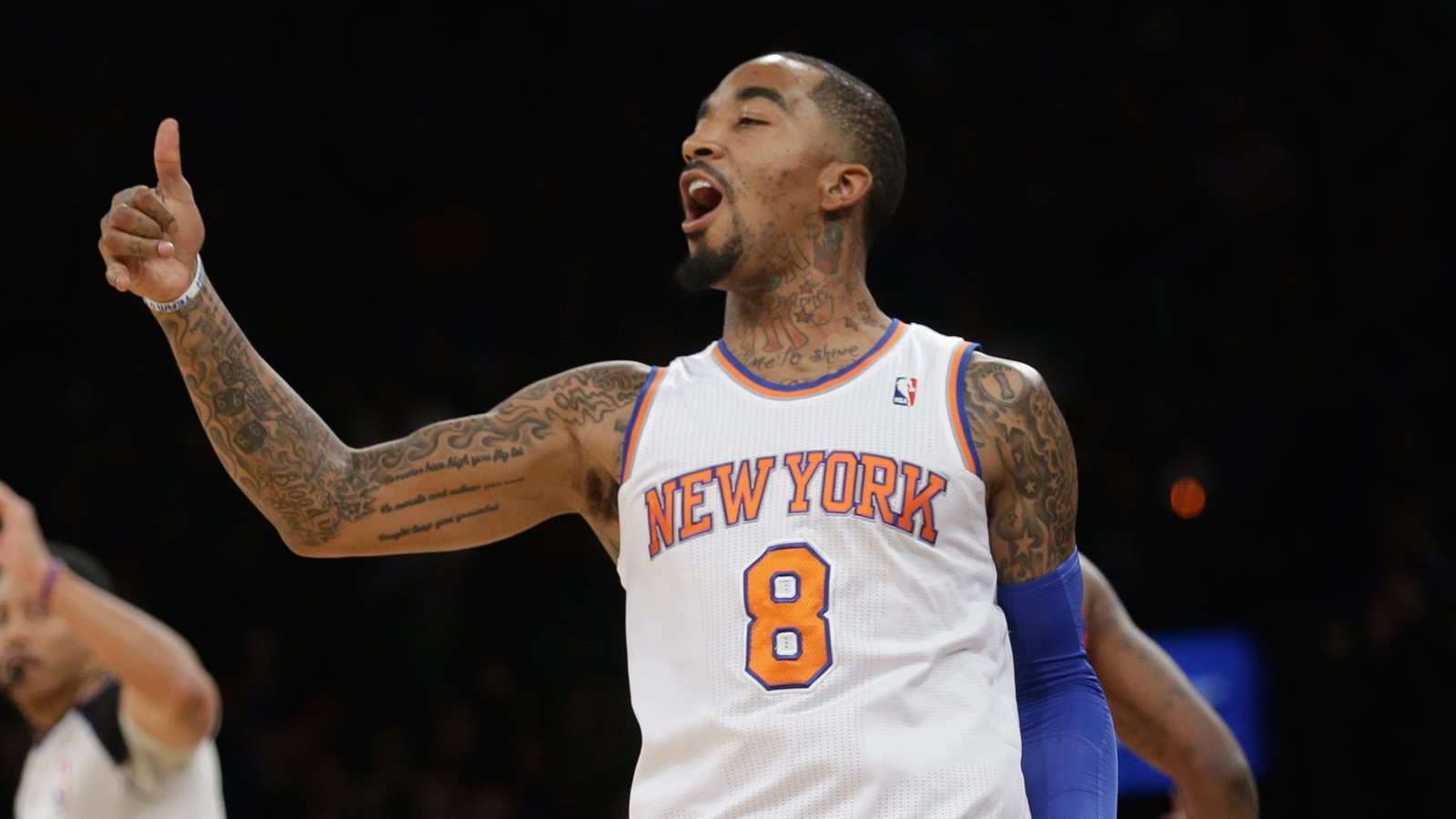 Chris Smith became more of a punchline than a basketball player during his time with the Knicks. If that name sounds familiar, it's because you might know him as J.R. Smith's brother, the man who the Knicks signed up basically because J.R. wanted his bro with him.
Now, though, Smith is getting to tell his side of his own basketball story through Jared Zwerling at Bleacher Report. Here's a snippet from Zwerling's in-depth feature:
Click here to read the full piece.
(H/t to Jared Zwerling and Bleacher Report.)
Photo Credit: AP Photo/Frank Franklin II
Smith's challenging personal and professional journey for now, though, has him in Las Vegas, where he's training about six days a week. The next steps for him would be a summer league opportunity, which could come after the draft, and then a training camp invite this fall.

"If Chris shows that he's changed and he's got it together, somebody will give him a chance," said Andrew Moore, director of professional player development at Impact Basketball, where Smith does most of his working out. "No one wants to miss on a guy that they had written off this early in their career, so I think everybody is always open. But it's going to be a war for him. Nothing will be handed to him, so he understands the odds are against him."

Now with the Knicks' situation behind him, and J.R. on a different team, Smith is ready for a fresh start.

"I just feel like it's probably the best opportunity that I'm going to have right now coming up," he said.