Is there reason for concern after the Miami Heat's 1-2 start?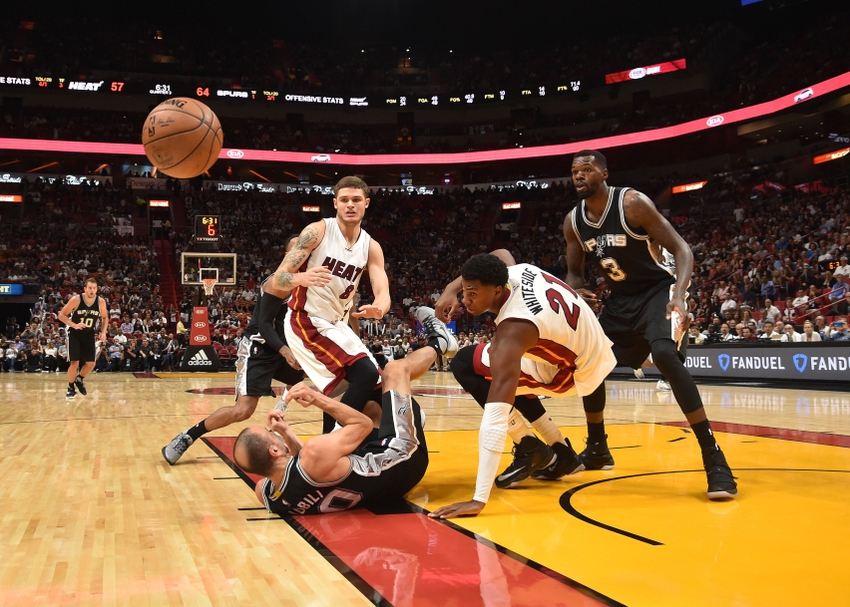 Locked On Heat is a daily podcast covering the Miami Heat. Subscribe to get daily, expert insight on the Heat.
After a promising win against the Orlando Magic, the Miami Heat have lost two straight games to the Charlotte Hornets and San Antonio Spurs in disappointing fashion. So at 1-2, are we concerned about the Heat's chances to make the playoffs?
Wes Goldberg (@wcgoldberg) and David Ramil (@dramil13) open up the mailbag to answer this question and many more. They also talk about Josh Richardson's injury update, how Justise Winslow compares to Michael Kidd-Gilchrist, if Luke Babbitt deserves to keep the starting small forward spot, what Josh McRoberts can add to the Heat and formulate a new potential starting lineup.
TIME STAMPS
3:30 Explaining the Heat's problem closing games
8:00 How much longer will Josh Richardson be out with an MCL tear?
11:25 Richardson being a Never Nude
13:50 Is Justise Winslow's ceiling higher than that of Michael Kidd-Gilchrist?
21:40 Are Luke Babbitt's days as the starting power forward numbered?
25:30 How Winslow at the 4 would work.
31:00 What can the Heat do with Josh McRoberts?
Locked On Heat is part of the Locked On Podcast Network, the fastest growing podcast network in the world.
Subscribe to Locked On Heat
Interact with Locked On Heat
If you enjoy the show please subscribe, rate us and review us. It helps. Thank you for your support!
To leave comments, ask mailbag questions or for sponsorship opportunities, email us at LockedOnHeat@gmail.com and follow us on Twitter @LockedOnHeat.
This article originally appeared on