Is the standoff between the Miami Heat and Dwyane Wade really about Kevin Durant?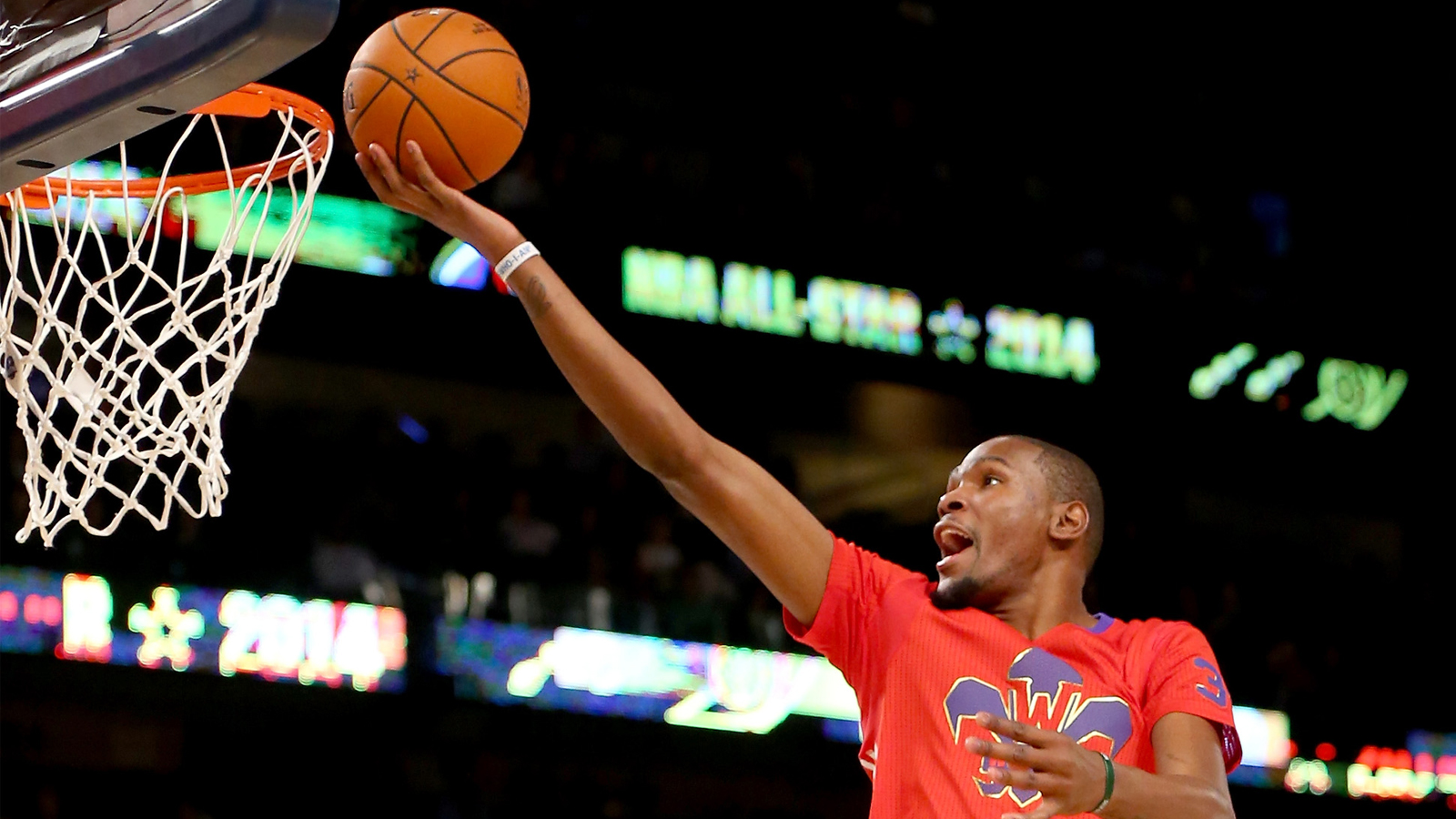 The Godfather Pat Riley and the Miami Heat could be thinking up a master plan — and according to one report, it could involve Oklahoma City Thunder superstar Kevin Durant. But in order for it all to unfold, Dwyane Wade would have to be on board with once again not getting paid top dollar.
This all per Dan Le Batard's fantastic piece in the Miami Herald detailing Wade's contract status, in which Le Batard reports that the Heat's grand scheme is to bring back Goran Dragic, maintain cap flexibility with Wade opting in to his current player option for 2015-16 and use that space to make a run at Durant in the 2016 offseason.
The idea that the former MVP would leave Oklahoma City and look east has been bouncing around for a while, but Durant has typically been linked with a potential return home to play for the Washington Wizards. Signing with the Heat would come out of nowhere. And, as Le Batard notes, it would require some creative cap maneuvering with Hassan Whiteside, too, assuming the young big man is still in Miami's future plans.
It'd all certainly be a nice way to bounce back from the departure of LeBron James. But for now, Heat fans are probably best advised to keep dreaming on this one.
(h/t Miami Herald)
Photo Credit: Ronald Martinez/Getty Images