Is the LA Clippers' dominant defense sustainable?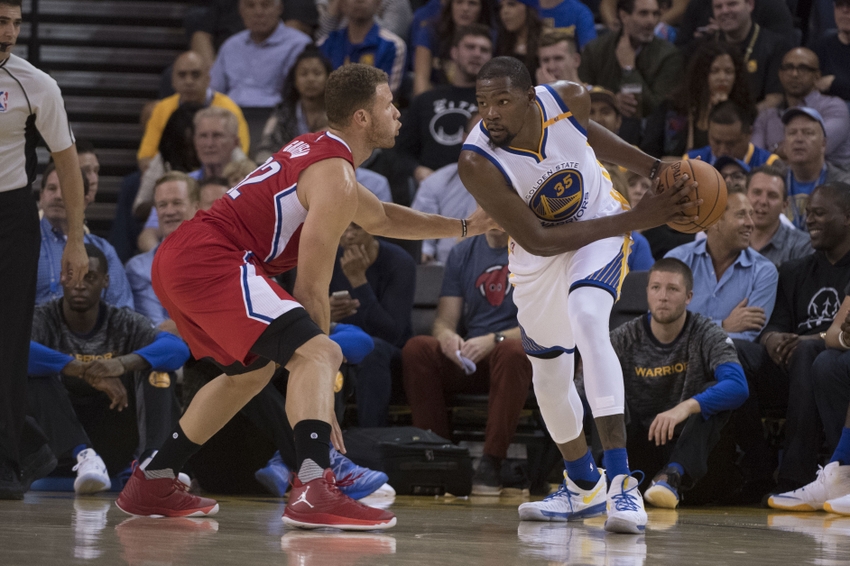 The LA Clippers have been dominating in their 7-1 start with exceptional defense and intensity, but is it sustainable?
The LA Clippers (7-1) are in the middle of their best start in franchise history. They've done it with the best defense in the NBA and everyone is suddenly looking at them to compete with the Golden State Warriors now. Every podcast and every article has their expectations shooting sky high. The thing everyone is forgetting is that you don't win titles in November and December.
Many have forgotten the Clippers' 2012-13 season, when they started off with a franchise record of 25-6 in their first 31 games and boasted a deep second unit. In that 31-game span, the Clippers ran off 17 straight wins and went undefeated for entire month of December.
The hype then was as real as it is now. Many national pundits were beginning to view the Clippers as major contenders. Sound similar?
During the 31-game span, they were third in defensive efficiency and first in overall net rating with a +11.1 advantage. The numbers behind their winning streak get even more impressive when you focus on the fact that they had an overall net rating of +16.7.
The second unit led by Eric Bledsoe and Jamal Crawford often broke games open at the end of the third quarter so badly that the starters wouldn't find their way back into the game.
Below are a few examples from the Clippers' big win that season against the Big 3 of LeBron James' Miami Heat.
Bledsoe used his athleticism to explode and reject Dwyane Wade's dunk attempt in transition and was followed up by Ryan Hollins swatting away the put-back.
On the Heat's next possession the Clippers get another block from Hollins off their pick-and-roll defense. Lamar Odom takes the roller and Hollins comes in from behind to block the shot. The Heat got the rebound, but Bledsoe closes down Wade's driving lane and forces him into a tough, missed shot.
So, what happened to these Clippers? After their 17-game run ended on the first day of 2013, their intensity slipped. Their defensive rating went from 100.7 in their first 31 games to 106.7 for the next 51.
It is incredibly tough to maintain that type of hyper focus and defensive intensity, but it is even harder to get it back once it's gone. Just ask the Warriors, who started last season winning their first 24 games with a net rating of +14.2 and saw it drop nearly five points the rest of the season (admittedly, pursuing a record-breaking 73 wins is a far more demanding feat than anything the Clippers will go after).
Keeping that defensive drive and intensity is extremely tough to maintain. Of course, it can be done, but over an 82-game season it's a highly challenging endeavour. The gruelling NBA schedule tends to wear down players, from travel and nagging injuries to playing on consecutive nights. Some nights a team might not have the energy to compete.
The 2016-17 LA Clippers currently have a league-best net rating of +16.9 (the closest are the Atlanta Hawks at +9.4), and they've been unbelievable. The question is, can the Clippers sustain this defensive mentality for the entire season? Or, if it dips, can they recover it?
Want your voice heard? Join the Clipperholics team!
The parallel to these two Clipper teams are uncanny. Both have powerful offenses, deep benches, and started the season on fire. The 2012-13 Clippers weren't able to keep it going, so can this year's Clippers sustain it?
This article originally appeared on