Twitter user tries to prove Kobe Bryant is overrated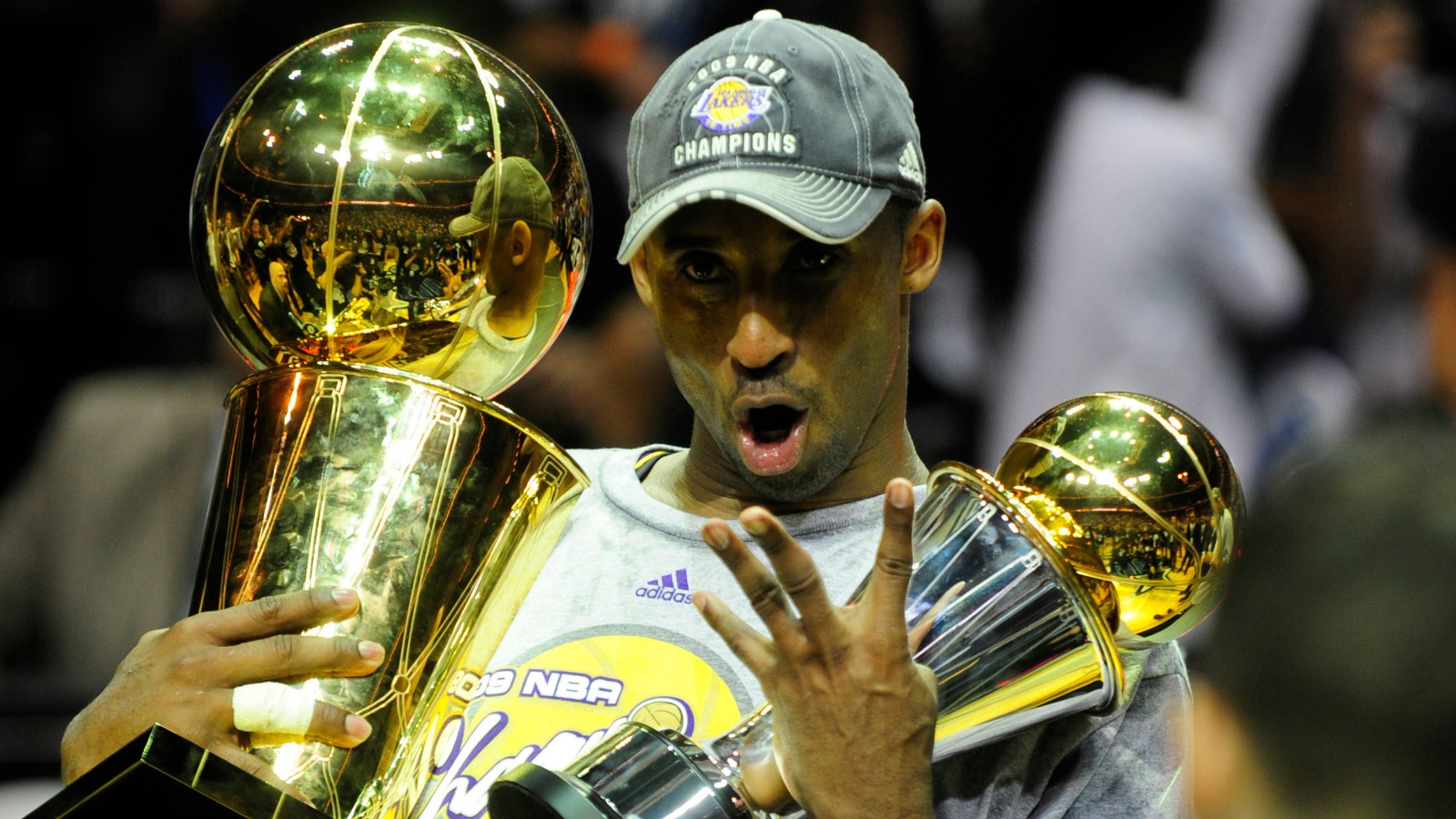 Kobe Bryant bid farewell to the game of basketball with one of the most astonishing performances of the season in his final game, which brought a close to his long retirement tour. Bryant, a five-time NBA champion and 18-time All-Star, received countless tributes from his peers not only in the game of basketball, but from athletes across the sports world. He'll no doubt be remembered as one of the greatest players to ever wear a uniform.
Twitter user Marcus Murphy, however, believes Kobe Bryant is overrated – and he's got a long list of stats to back up his point.
Kobe Bryant has got to be the most overrated basketball player I've ever come across.

Kobe Bryant is Overrated Thread:

— Marcus Murphy (@MarcusNBAphy) May 15, 2016
Kobe Bryant has never shot above 47% from the field in a season.

To put that into perspective:

LeBron James – Career FG%: 49.8%

— Marcus Murphy (@MarcusNBAphy) May 15, 2016
Kobe's peak season in '06, was arguably worse than Curry's undeserved MVP season last year.

PER:

Kobe – '06 = 27.97
Curry – '15 = 27.98

— Marcus Murphy (@MarcusNBAphy) May 15, 2016
NBA Finals:

Kobe shoots 41.2% (333-808)…

Kobe's teammates shoot 46.0% (1009-2161)…

His team wins in spite of him, not because of him.

— Marcus Murphy (@MarcusNBAphy) May 15, 2016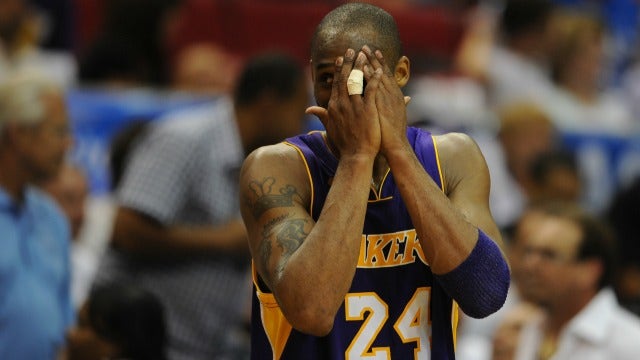 In the 4th quarters of the '09 and '10 NBA Finals:

Kobe shoots: 22-74 (29.7%)
Gasol shoots: 20-34 (58.8%)

— Marcus Murphy (@MarcusNBAphy) May 15, 2016
LeBron James has SEVEN seasons with a higher PER than Kobe's best PER in a season.

— Marcus Murphy (@MarcusNBAphy) May 15, 2016
"Kobe's the closest thing to Jordan, they're identical…"

MJ MVP's = 11
Kobe MVP's = 3

MJ scoring titles = 10
Kobe scoring titles = 2

— Marcus Murphy (@MarcusNBAphy) May 15, 2016
"Kobe's better than LeBron."

PPG: LeBron
RPG: LeBron
APG: LeBron
SPG: LeBron
BPG: LeBron
FG%: LeBron
3pt%: LeBron
FT%: Kobe
TS%: LeBron

— Marcus Murphy (@MarcusNBAphy) May 15, 2016
2000 NBA Finals:

Kobe = 78 points on 33/90 (37%), 57 bricks

Croshere = 91 points on 24/44 (55%), 20 bricks

— Marcus Murphy (@MarcusNBAphy) May 15, 2016