Is Ersan Ilyasova a Symbol of Philadelphia's Future?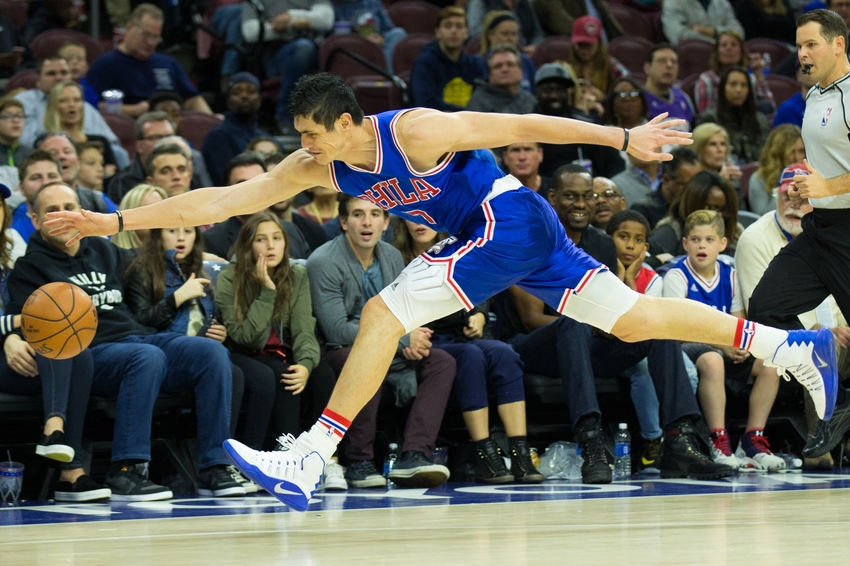 Ersan Ilyasova may not be the hero that Philadelphia 76ers fans wanted, but is he a symbol of the stretch-four that Bryan Colangelo and the Sixers need moving forward?
As we look into the future, it's both upsetting and realistic for Sixers fans to admit that as long as Joel Embiid remains healthy at the center position, both Jahlil Okafor and Nerlens Noel have undefined roles with the team.
Could this mean that Ilyasova is a sign of what the 76ers want in a big man? Okafor and Noel are the only bigs on the team that haven't extended their range to behind the 3-point arc. Noel has taken two shots from deep in his career, making one of them, and Okafor has made the same amount as Nerlens, but in six attempts.
Besides the two aforementioned bigs, who may soon singlehandedly break the ESPN Trade Machine, the Sixers are already built with stretch fours and fives. As of Thursday morning, two days after the 76ers' second loss to the Memphis Grizzlies, the following is a top-five list of stretch-fours and centers that Brett Brown has placed into this year's lineup, in order of most 3-pointers made:
More from The Sixer Sense
Ersan Ilyasova [6'10"]: 37/97 (38.1 3P%)
Robert Covington [6'9″]: 36/118 (30.5 3P%)
Dario Saric [6'10"]: 31/78 (39.7 3P%)
Joel Embiid [7'2″]: 19/38 (50.0 3P%)
Richaun Holmes [6'10"]: 7/20 (35.0 3P%)
Besides the fact that Joel Embiid can stop and pop a successful three, a stretch-four is what fits perfectly next to him. Being that "The Process" needs space on offense to move both in the paint and out to the 3-point line, having centers like Okafor and Noel clog the paint is somewhat counterproductive, no?
Over the last 10 games with the Philadelphia 76ers, Ersan Ilyasova is averaging 14.6 points a game, along with 7.7 rebounds in 29.5 minutes per game. On a per-36-minute tracker, that equals 17.8 points and 9.4 rebounds.
When you add the facts that Ilyasova leads the team in 3-pointers, he is a stretch-four, and he rebounds the basketball well, there's a world where Bryan Colangelo re-signs Ersan and builds a contender with him; or maybe, he is just here temporarily. He might be a symbol of the power forward that the Sixers want, and may already have in Dario Saric.
Serving as a perfect European role model for "The Homie," Ersan brings it on the defensive end as well. He currently leads the NBA in charges taken, with 0.55 a game. To put that number into perspective, 10th place in charges taken belongs to Wesley Matthews with 0.35 per contest. Dare I say, "Flop, flop, flopadelphia?"
So, this leaves us with a sizzling question — Is Ersan Ilyasova here to stay, or was he brought to Philadelphia to show team what will be needed at the power forward position? The future holds numerous options and is unpredictable in Philadelphia.
I'll leave you with two thoughts. First, Nerlens Noel and Jahlil Okafor are indeed as good as gone if this is the case. Second, did you see Dario Saric's flop against the Memphis Grizzlies on Tuesday night? He is learning.
This article originally appeared on