Is Brett Brown already on the hot seat?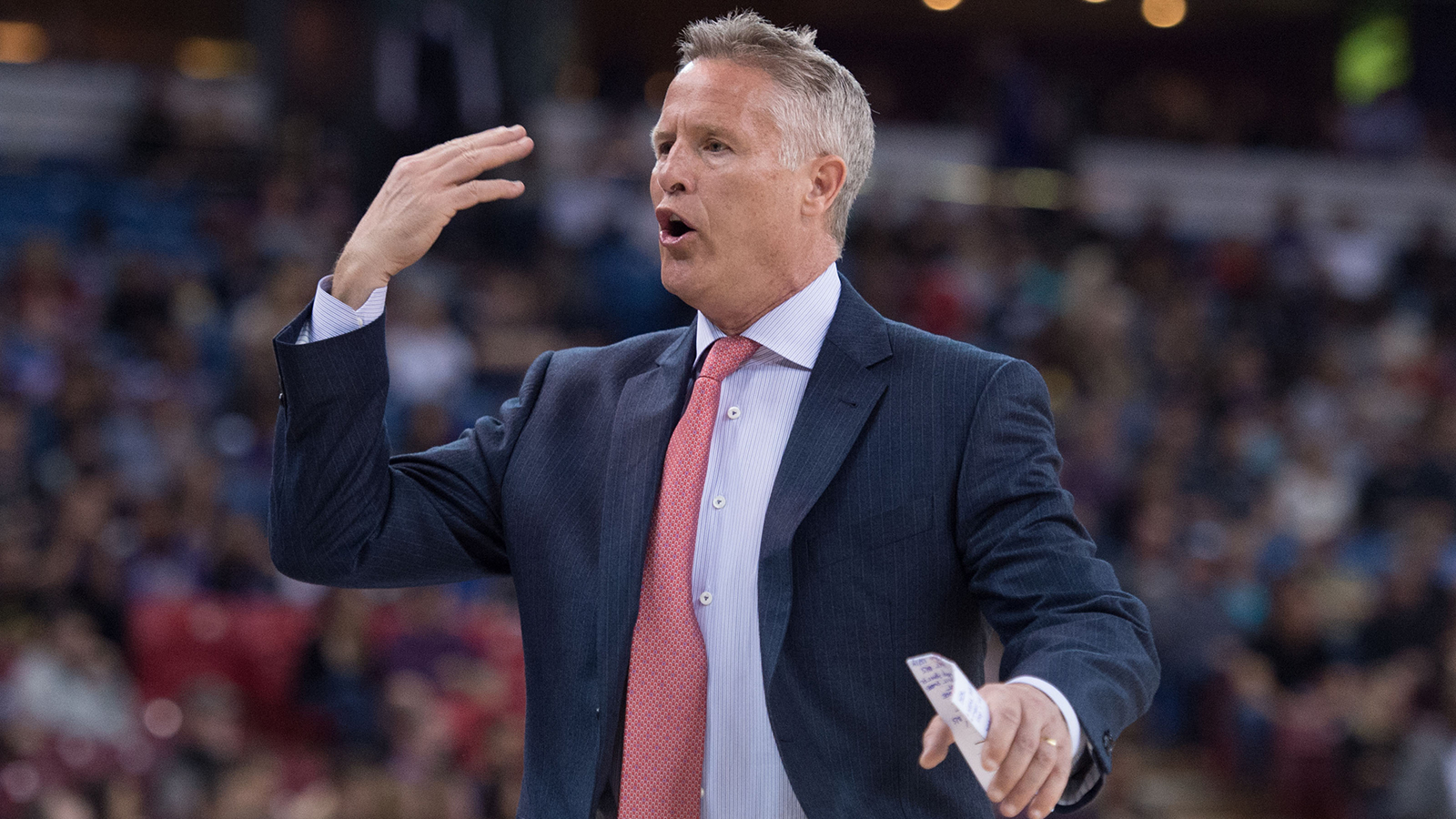 Brett Brown is 37-127 in two seasons as head coach of the Philadelphia 76ers, but that record comes with an asterisk. He was hired to oversee unprecedented roster renovation, a strategic overhaul to rebuild through the lottery.
As long as the young players beneath him show modest improvement and round out their skill-sets, losing is winning. The people who hired him aren't expecting to make the playoffs, and understand the struggle.
But no head coach is safe in the NBA, even those who execute their owner's vision. Here's NJ.com's Matt Lombardo with more on why Brown may be on the hot seat heading into next season:
"It might be surprising then, even with all of the good-will surrounding head coach Brett Brown despite back to back sub-20 victory seaons that the third-year coach is among the favorites according to Las Vegas to get fired at some pint during the upcoming season. MyTopSportsBook.com lists Brown as a heavy favorite to be changing addresses at some point over the next year:
Odds to be fired during 2015-16 season:
Derek Fisher (New York Knicks): 1/1
Brett Brown (Philadelphia 76ers): 3/1
Erik Spoelstra (Miami Heat): 9/2
Dwane Casey (Toronto Raptors): 7/1"
These odds aren't great for those who think Brown is comfortable stalking Philadelphia's sideline for the foreseeable future. But he's connected with his best players and shown resiliency in a tough situation. Who knows what will happen this year?
(h/t: NJ)
Photo Credit: Kyle Terada/USA TODAY Sports