Is Brandon Knight Part of the Future, or Not?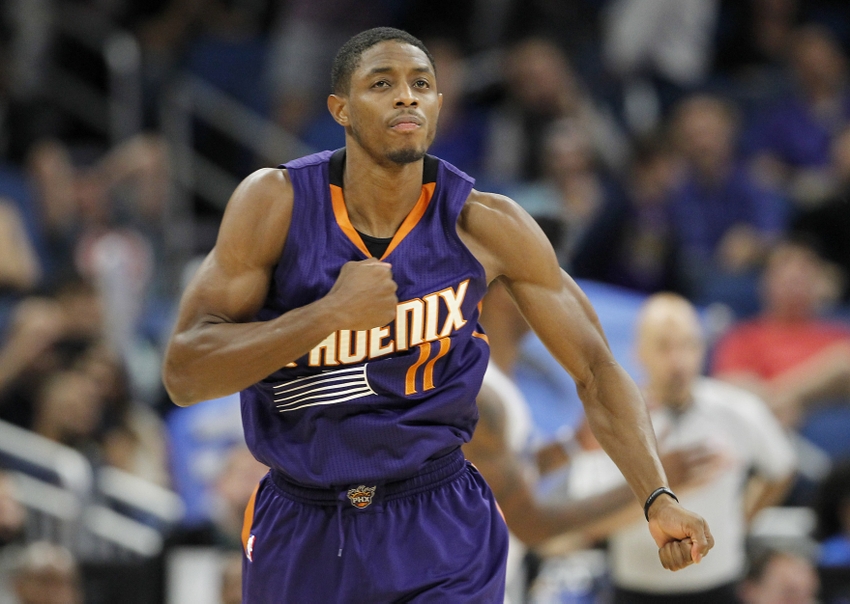 Brandon Knight has been an enigma since his arrival in the Valley only two short years ago.
Is he a point guard? Is a shooting guard? Is he best suited as a starter? Is he best suited as a 6th man?
Is he part of the future, or not?
It is presumed that Brandon Knight both wishes to be a point guard and a starter. Unfortunately for him, with Eric Bledsoe and Devin Booker on the roster – and a healthy T.J. Warren – this is just simply not feasible.
Or is it?
Knight is only 24 years old, whereas Eric Bledsoe is 26, and will be 27 on December 9. Not a huge difference, but there is one dramatic and obvious caveat: through all of Knight's injuries, he has never had knee surgery like Bledsoe who has had multiple surgeries to repair torn menisus' in both his knees.
When Bledsoe is healthy there is no argument that he is the better player of the two. Eric is a more efficient scorer (currently Bledsoe has a 48.5% eFG% whereas Knight is at 43.2% – more on that later), he is a better rebounder, (Bledsoe is averaging a career-high 6.6 rebounds per 36 minutes vs Knight's 3.9), and better defender (Bledsoe – 1.4 steals per 36, vs Knight's .8 per 36). And while Bledsoe's number is nothing to be too proud of, Brandon Knight's 68.0% DFG% (FG's Defended at the Rim) is much higher than Bledsoe's 56.3% DFG%. In fact, Knight's is highest on the team for any regular rotation player.
Yet, Knight presumably could still grow into a starting role, and could easily take over if Eric
More from Valley of the Suns
Bledsoe were traded, which hypothetically would likely bring back the greater return between the two, even with his knee injury past.
So, could the Suns make an argument that trading the player with the bad knees would be the smarter and more economical move than trading the one who doesn't have quite the destructive injury history, although is, at least statistically, the lesser player?
Let us not forget what the Suns traded away to get Brandon Knight and why that alone might add a higher intrinsic value to him:
A Los Angeles Lakers first round pick.
When the Suns received  two first round picks from the Los Angeles Lakers in 2012 for the aging and broken down Steve Nash, it seemed like a total boon for Phoenix.
They used one on the recently released Archie Goodwin, then traded the second to Philadelphia in the package for Brandon Knight. The second pick was highly protected, but will now likely, finally, come due as it is only top-3 protected in 2017, and the Lakers will presumably finish much lower as they are currently on pace to finish with a pick just outside of the top-10.
A first-round pick in the 10-15 range can still produce workable talent with decent potential. And should the Suns still have that pick right now, wouldn't that be something worth looking forward to, especially knowing what General Manager Ryan McDonough was able to pull off on draft day in 2016?
But also, isn't that exactly Brandon Knight? Workable talent with decent potential?
The Suns can reasonably look at Brandon Knight as a decent end of the lottery player, talent-wise, the very kind of player they would hope to receive had they kept the pick. Thus, moving on from Knight too soon could conceivably be argued as a wasted trade, especially if Knight might actually be the kind of player that the Suns would be able to build with moving forward at the point guard position should they decide instead to move on from Eric Bledsoe and see what added value they can get in return from him.
Follow Valley of the Suns on Twitter at @ValleyOfTheSuns and on Facebook at facebook.com/PhoenixSunsBlog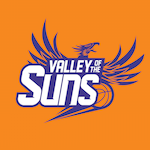 Apply to Valley of the Suns.
Start your application process by filling out the fields below
Statistically, is Knight even, Tradable?
The Suns are not expected to sit on the roster as it is currently constructed, especially with the way the season is turning out in regards to wins and losses, and Knight could still be seen as a decent trade piece should they decide to move him and not Eric Bledsoe.
There is one problem though: Knight is having a terrible shooting season based on his previous seasons.
Certainly the argument can be made that his being relegated to the bench is pulling his game down a bit. He believes that he is a starter in the NBA and is struggling to deal with the bench role. He may just need more time to bring his game all together.
Until this season – his first when relegated to the bench – Knight had raised his scoring average each year of his career. Jumping from 12.8 in 2011-12, to 19.6 last season, Knight has been an effective scoring guard, regardless of which backcourt position he played.
However, in Phoenix, he has been scoring at lower and lower clip, hurting his potential trade value.
In his first – partial – season with the Suns, Brandon Knight finished 46th in the league in eFG% (which adds 50% additional weight to three-pointers) at 50.5%. Last season, his second consecutive shortened by injuries, Knight finished with an eFG% of 48.2%.
This season Knight is at his personal low in Phoenix with an eFG% of 43.2%. This statistic currently ranks 5th from the bottom in the league among 118 qualified shooters, sandwiched between Orlando's Elfrid Payton at 43.8% and Atlanta's Kent Bazemore's 41.8%.
To further illustrate his poor shooting season, Knight is shooting at a career low in all three major field goal percentage categories:
2016-17 FG% – 38.4%.
2015-16 FG% – 41.5%.
Previous Career Low – 2012-13 – 40.7%.
Career Average – 41.5%.
-3.1% Below Career Average
2016-17 2Pt% – 41.6%.
2015-16 2Pt% – 46.1%.
Previous Career Low – 2012-13 – 43.0%.
Career Average – 44.6%
-3.0% Below Career Average
2016-17 3Pt% – 31.1%.
2015-16 3Pt% – 34.2%.
Previous Career Low – 2013-14 – 32.5%.
Career Average – 35.8%.
-4.7% Below Career Average
This information is something that General Managers around the league will certainly keep in mind when either calling for, or being offered, Brandon Knight. Regardless of the reason for his struggles, GMs will definitely, at least attempt, to take advantage of the Suns in their offer, and provide as little as possible in return.
Therefore, Brandon Knight may be playing himself into a role for the future if the Suns are unable to find a suitor or worthy compensation for him in a trade. He probably wants to be traded to help his game find more stability, but his value from the original trade to Phoenix might warrant looking in another direction. He wants to start, but there is no regular role for him in the starting lineup. He has shown in the past that he is a decent shooter, and yet statistically he is having a terrible year from the field.
Time will tell with Brandon Knight. He may not be able to be traded, and thus he may actually be a part of the future.
One thing though is for certain, Brandon Knight is an enigma on the Phoenix Suns.
Follow Valley of the Suns on Twitter at @ValleyOfTheSuns and on Facebook at facebook.com/PhoenixSunsBlog
Want your voice heard? Join the Valley of the Suns team!
This article originally appeared on