Iowa Energy: Experience Star Wars Night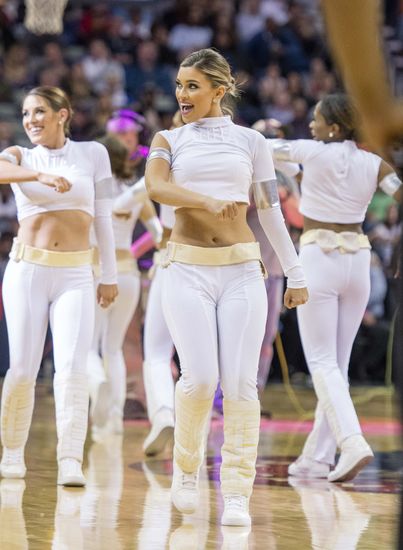 On Dec. 15, you can travel to a galaxy far, far away for Star Wars Night when the Austin Spurs come into town to play the Iowa Energy.
The Iowa Energy have announced that their game on Dec. 15 against the Austin Spurs will be Star Wars Night. Expect a ton of fun and appearances from characters including Stormtroopers and more!
The Energy ask you come dressed in your best Star Wars gear, but it's probably a good idea to leave your blasters and lightsabers at home. You can buy tickets directly from the Energy's site.
Star Wars Night is one of several promotional games that the Energy feature this year. If you have yet to go to an Iowa Energy game, you are missing out. The team features $2 beer night every Saturday and you have the chance of seeing a future NBA star in the making.
Rogue One
The Iowa Energy's Star Wars Night coincides with the release of the latest entry in the franchise, Rogue One: A Star Wars Story. The story focuses on a rag tag group of Rebels tasked with the mission of stealing the plans for the first Death Star (which is later destroyed in the original Star Wars: Episode IV: A New Hope). This movie marks the first of the anthology films that Lucasfilm and Disney have planned. They will alternate releases with the new Star Wars trilogy, which started last December with The Force Awakens. Check out the trailer below and be sure to catch the movie! (After the Iowa Energy game, of course.)
After you've seen both the game and the movie, don't forget to check back here at Beale Street Bears for more Iowa Energy and Memphis Grizzlies news!
More from Beale Street Bears
This article originally appeared on