Into the Bears' Den: What if the Grizzlies never traded Pau Gasol?
Jakob Eliason/FanSided via Beale Street Bears

Fansided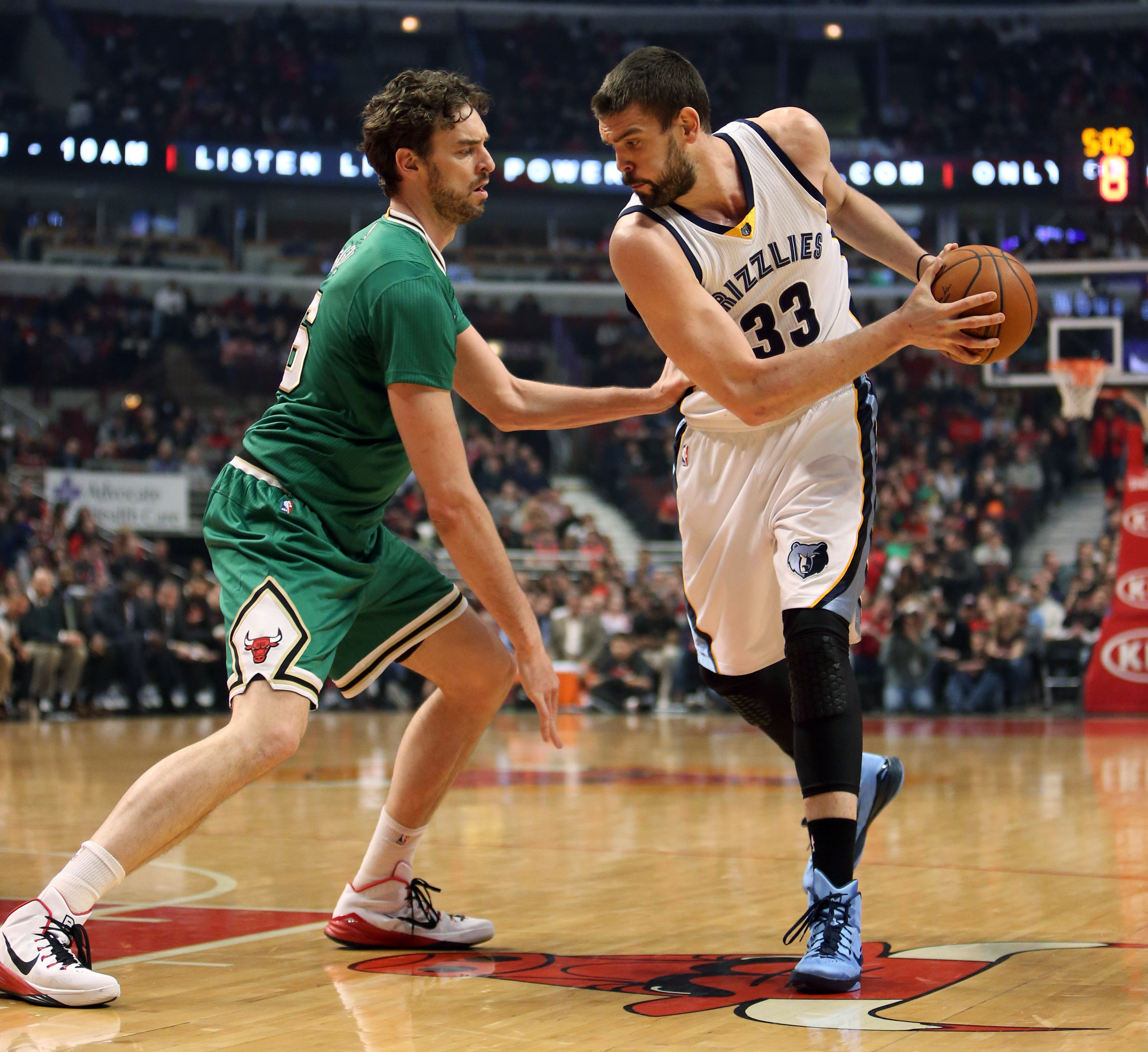 Welcome back to 'Into the Bears' Den', a writer roundtable from the Beale Street Bears. Read on as our contributors asked the question, "What if Memphis never traded Pau Gasol for his brother Marc?"
It seems like merely weeks ago when I thought to myself, "What if the Grizzlies come back from this 24-point deficit and beat the Warriors on their home court?"
Oh wait, that was just weeks ago – and it happened.
The 'what if' game is nothing new in Memphis, given a team who has made the playoffs for six straight seasons but has yet to reach the promised land.
This week, Parker Fleming, Jackson Munyon and Jake Finnen answer a pretty big 'what if':
What if Memphis never traded Pau Gasol in the first place?
First off, the "Grit 'n' Grind" era may have never existed. Marc Gasol, once considered a throw-in for this trade, wouldn't be in Memphis. He'd actually go on to be the Lakers' next great center. Zach Randolph wouldn't be here, because he plays the same position as Pau. Tony Allen? Maybe, but a different draft pick may have made him expendable.

As far as Pau goes, he would've left in free agency, leaving the Grizzlies with nothing in return (granted, if it weren't for Marc, they would've had essentially nothing).
In return, the Grizzlies' rebuild would be even longer. But hey, by now, they could've had a squad. Pau's contract would've ended in 2011. Memphis had Mike Conley and Rudy Gay during Pau's tenure. However, a few extra wins could have led to selections such as Stephen Curry, Brook Lopez or Klay Thompson.
Had the Grizzlies bottomed out once Pau left, they could've nabbed a guy like Anthony Davis to round out a horrifying core.
Playing the "What if" game is usually fairly depressing for the Grizzlies, but this scenario in particular presents an interesting discussion. What if Memphis decided to keep their best player at the time, and not gamble on his unproven brother?
It is almost certain that Pau would have eventually left us in free-agency, and I think not receiving Marc results in a disaster. The Grizzlies as we know it would not exist. Mike Conley and Tony Allen would likely be the only players on the current roster, and that is assuming they both decided against gunning for a championship elsewhere.
Maybe I am wrong, and Parker is right and we would get some great draft picks. I just struggle having faith in our picks, and I also love this current team. This team is something special, and I am glad we got Marc instead.
Jake Finnen (#TwitterlessJake)
Seeing how the Grizzlies did, in fact, choose Marc Gasol over Pau, we can revel that Memphis has the better player of the two.
Pau Gasol was a key player for a Championship Lakers team, something he would have never achieved as the superstar on a team he was forced to leave. Trading Pau was imminent and the front office clearly saw something in Marc that few others saw. If the trade never happened, Pau would be in Memphis, more than likely with a ball-dominant guard – possibly still Mike Conley?

I really have a hard time seeing Pau being the reason this team would be totally different. Pau is a defensive minded big-man with the ability to knock down shots, similar to Marc. While they are totally different players, Pau Gasol is still one of the top role players in the league and, without trading him, the Grizzlies may have used the their roster in other ways than getting Zach Randolph. Perhaps a young center by the name of DeAndre Jordan?
I hate playing the 'what-if ' game — okay, that's a lie — but a Mike Conley, Pau Gasol, DeAndre Jordan 'Big 3' would be a sight to see.
Follow @BealeStBears on Twitter and 'Like' the Beale Street Bears on Facebook to keep the conversation going.
This article originally appeared on