Injuries sideline Justise Winslow, Dion Waiters for Miami Heat road trip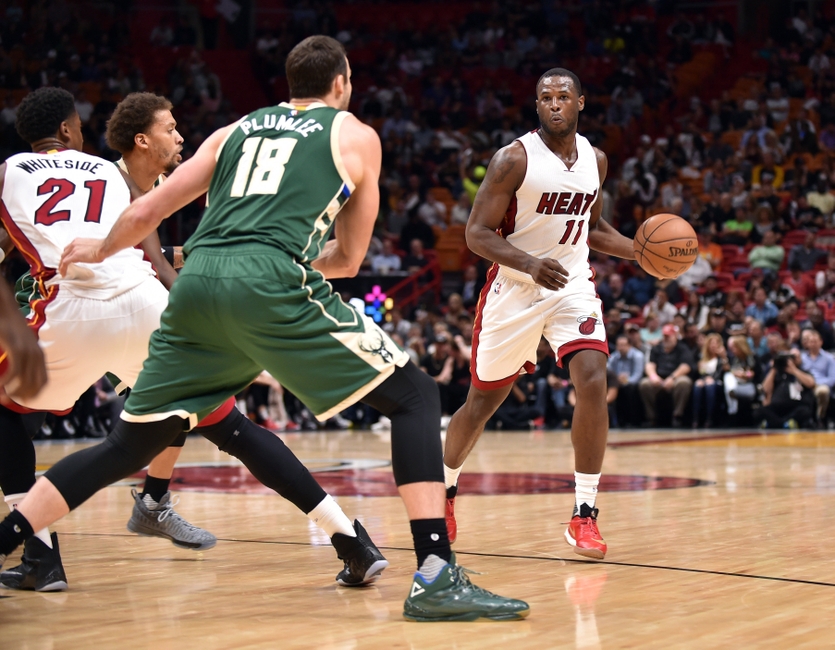 The Miami Heat will be without two of its better wing defenders on it's upcoming three-game road trip.
As they recover from injuries, Justise Winslow and Dion Waiters will not travel with the Miami Heat for their upcoming three-game road trip, the team announced Tuesday.
Winslow has missed the last eight games with a wrist injury, while Waiters sat out Monday's loss to the Boston Celtics with a groin injury he had previously been playing through.
Waiters is third on the Heat averaging 14.2 points per game and is one of the primary ball handlers and shot creators on the team.
Winslow had been averaging 11.6 points per game and was one of Miami's more versatile players before missing time with a wrist injury that could have been contributing to his poor shooting percentages this season (Winslow is making just 33.1 percent of his field goals and just 21.4 percent of three-pointers).
The Heat were without both Winslow and Waiters, as well as Tyler Johnson, in Monday's game. Goran Dragic and Hassan Whiteside were nearly game-time decisions while also recovering from injuries, but were able to play.
Shorthanded, head coach Erik Spoelstra shifted his lineups to adjust. Starting were Dragic, Rodney McGruder, Luke Babbitt, Derrick Williams and Whiteside. Josh Richardson, previously a starter, came off the bench filling in Johnson's sixth man role.
It's unclear if Spoelstra will continue with that lineup or continue to tinker with his rotations. If I were to guess, I would go with the latter.
The Heat will play the Denver Nuggets on Wednesday before also playing the Utah Jazz and Portland Trail Blazers this week.
This article originally appeared on