Indiana Pacers Play Their Worst Game of the Season in Loss to Chicago Bulls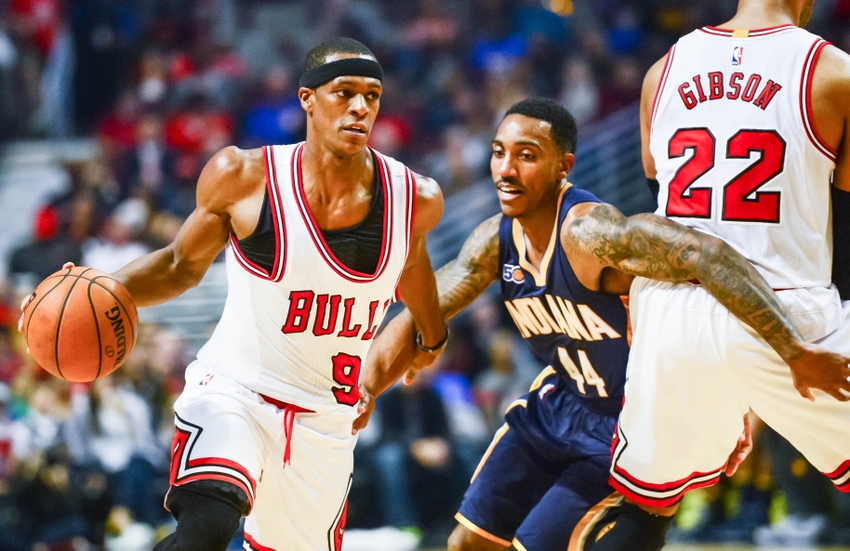 The season just got started, but the Indiana Pacers fell apart in an embarrassing loss to the Chicago Bulls on Saturday.
The season is only three games old for the Indiana Pacers, but with their performance on Saturday against the Chicago Bulls, they've already sent fans into panic mode.
The final score of 118-101 hides what was an embarrassing loss.
The Bulls only held a four-point lead over the Pacers at the end of the first quarter. but then Chicago made 14 of 18 field goals (along with all seven of their free throws) to take a 62-41 lead into the half, and effectively ended the game.
The Pacers were almost passable offensively during that stretch — making 10 of 21 shots — but the defense was a train wreck. In the second quarter, Indiana posted a 164.6 defensive rating, which is all sorts of terrible. That's what happens when you allow your opponent to have an 86.1 eFG% and get outrebounded 47-33.
The Bulls had scoring runs of 16-0, 13-2, 9-3, a pair of 5-0 runs, as well as a 6-0 one to close out the game.
Jeff Teague handed out 8 assists but was 0 of 7 from the field and had zero points. Monta Ellis went 1 of 6 for only 2 points while racking up five assists.
There were very few positives to draw out of the ugly performance, but there were a few things to stop fans from tuning out entirely.
Both Paul George and Myles Turner had 20 points and were 8 of 12 from the field, but PG was 4 of 5 from deep where Turner was 4 of 5 from the free throw line. Thaddeus Young had another workmanlike performance with 10 points and 5 rebounds.
For the sake of the Pacers and the fans, hopefully, they get things back on track on Tuesday when they face the Los Angles Lakers.
More from 8 Points, 9 Seconds
This article originally appeared on