NBA scout: Pacers' goal should be a winning record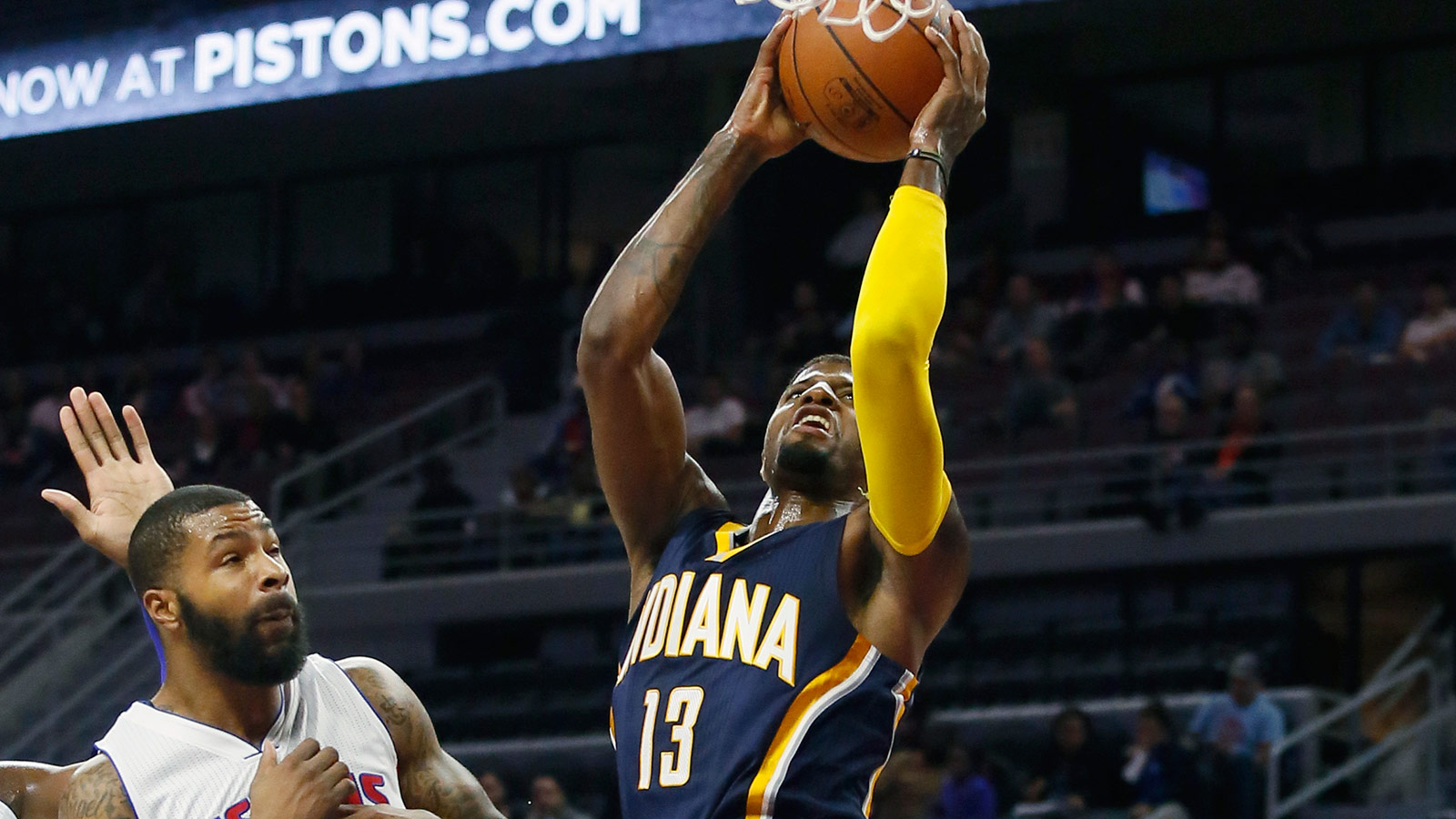 Sports Illustrated recently spoke with several anonymous scouts to get the inside scoop on all 30 teams heading into the 2015-16 NBA season.
The expectations for the Indiana Pacers next season are mixed. Paul George has stated that the team can contend for a top three seed in the East, while the NBA.com GM survey showed that GMs don't have the Pacers among the East's top seven teams.
The scout who was asked to discuss the Pacers, though, has a more realistic goal somewhere in the middle — an above-.500 record, which would probably put the Pacers in the five-to-seven-seed range, depending on whether they win in the low-to-mid 40s. Here's what the scout had to say:
This is a fairly accurate assessment. By adding George and Monta Ellis to the mix and losing Roy Hibbert and David West, the Pacers will certainly play a faster style than in seasons past.
But the combination of Jordan Hill and Ian Mahinmi inside is a little troubling, and unless George can take the next step and enter the same echelon as LeBron James and Kevin Durant — which he was bound to do before his injury — this team certainly has a ceiling in the middle of the pack of the East.
"A winning record is the right goal for them. They lost Roy Hibbert and David West—those guys were their identity. Their roster screams that they will shift from a defense-first approach to an offense-first one, playing faster and smaller… Frank Vogel is such a good coach that he will adapt. I don't think he's on the hot seat yet, but management didn't do him any favors… I don't really see why they want to play Paul George more as a four; he's arguably the best three man in the league behind LeBron James and Kevin Durant. Why mess with that? . . . It's one thing to decide to move Hibbert, but then you come up with Jordan Hill? That's your back-up plan? . . . Ian Mahinmi is only a starting center if you have a legit All-Star at power forward. He's a guy you want on your team, a solid backup, resourceful. Defensively he's a presence, but offensively he's not ready to take that next step… There is some firepower. Monta Ellis brings a nice scoring punch; he's one of the better paint-attackers in the league. He will be a big part of their next identity. Historically, that means they'll be pretty average… If you have Monta, Paul and George Hill, you have guys who can all handle the ball and set up opportunities with the drive. They can get to the free throw line and get your defense in foul trouble, make you feel like you don't know where they will hit you from… Both C.J. Miles and Chase Budinger should benefit from all of those guys in the drive-and-kick game. C.J. will be a key guy for them because of the need for spacing and a knockdown shooter."