Indiana Pacers' Kevin Seraphin lays down in bed of snakes (Video)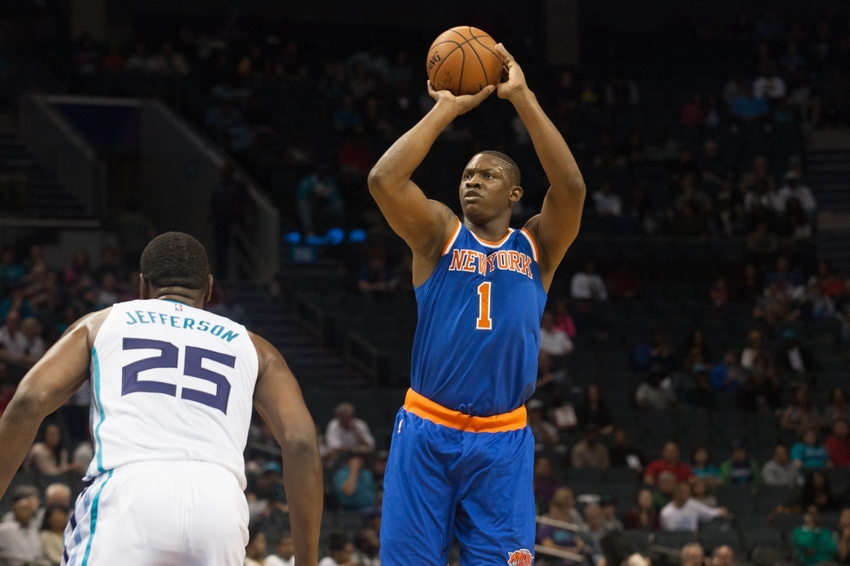 Indiana Pacers forward Kevin Seraphin recently laid down in a bed full of very large snakes and was quite comfortable with it.
Being in a pit full of very large snakes is something nightmares are made of for many people, but not for the Indiana Pacers' Kevin Seraphin. The 6-foot-10 forward willingly laid down in a bed of giant slithering snakes and looked quite cozy in doing so.
Seraphin has a love of snakes, among other things. While he was a member of the Washington Wizards team, news hit in 2013 that his pet snake, named "Snakey," had become loose. That particular snake wasn't nearly the size of the ones he laid down with recently, though.
A video was posted to the forward's Twitter profile showing him laying down with these humongous snakes. To make things even creepier for those who aren't fans of the reptiles, more snakes are added to the environment. Seraphin doesn't seem to mind a bit.
The video was captured by Jay Brewer, who runs Prehistoric Pets. Those who want to see dragon-like lizards and bigger snakes should check out his Instagram. One of the newest posts shows Seraphin chilling with the slithering reptiles, while others showcase different creatures.
Seraphin is the newest member of the Indiana Pacers. He spent last season with the New York Knicks after being drafted by the Chicago Bulls in 2010, but played with the Wizards for his first five seasons. For the 2016-17 NBA season, he joins the Pacers after signing a two-year, $3.6 million deal with the team.
By the way, Seraphin isn't only known for chilling with snakes, but also was famous for his skeleton pal. "Skelly," as the sidekick was known, was taught how to ride a Segway among other things. Seraphin himself loves the Segway, as he posted his own video on one last week.
The cool thing about Seraphin is also his ability to share his life so much on social media. The Vigilant Sports site reports that the Pacers forward is quite active on various platforms, including Twitter, Instagram, Facebook and Snapchat.
Those people that have intense fears of snakes, skeletons or other potentially scary phenomena now have fair warning about what his possible posts might bring!
This article originally appeared on