3 candidates to be the Indiana Pacers' next head coach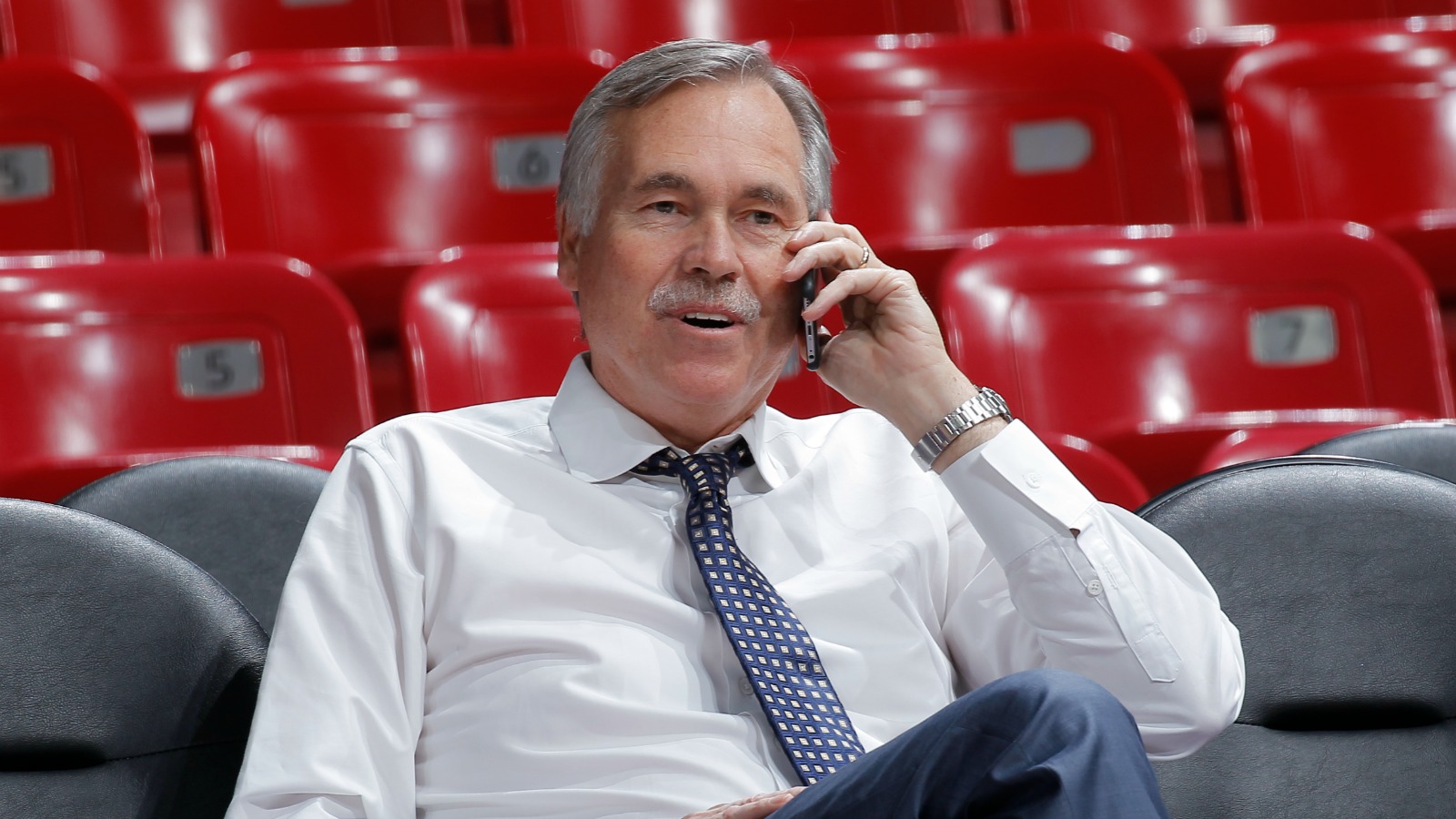 On Thursday, Indiana Pacers President Larry Bird announced he will not renew Frank Vogel's contract, meaning a new head coach will be on Indiana's sidelines next season.
D'Antoni has the offense Bird is looking for; Mark Jackson quarterback Bird-coached teams in Indy https://t.co/6a3JxK5238

— Marc Stein (@ESPNSteinLine) May 5, 2016
It's unlikely that, on the whole, whoever Bird chooses will have more overall success than Vogel did. The Pacers went to two Eastern Conference Finals over the past five years, and Vogel oversaw the growth of several integral players, like Paul George, Roy Hibbert and Lance Stephenson, during Indy's run.
But, alas, the Pacers struggled to score and didn't play lineups that reflect the NBA's (and Bird's) ongoing fixation with small ball. Whoever comes in next will likely be known for their ingenuity on the offensive side of the ball. Here's a look at three candidates:
Is Hornacek a good coach? Possibly! In his first year with the Phoenix Suns, back in 2014, he won 48 games with a group many expected to finish in the NBA's basement. But basically everything after that was a disaster, and the Suns fired him earlier this season after the team essentially quit on him.
Hornacek embraced having two point guards on the floor at all times and likes to run at a fast pace. Is Indiana's personnel suited to do those things, though? Not right now.
It's hard to judge Blatt's coaching ability off fewer than two seasons of LeBron James-skewed performance data, but, obviously, the man knows basketball. His résumé stretches around the globe, where he's found success everywhere he's worked, including Cleveland.
Does Blatt fit in with Indiana? Sure, why not? The Cavaliers never played super-fast during his tenure, but they shot a ton of threes and had an efficient (albeit LeBron-led) offense. There's no indication that Blatt would be against deploying George and Myles Turner as his starting frontcourt, then figuring out all the different ways to put those guys in spots to be effective.
Blatt's probably the most accomplished all-around option on the table.
If Mike D'Antoni doesn't get hired by the Indiana Pacers then it's a clear sign he'll never be a head coach in the NBA ever again. On paper, this is an absolute perfect fit. Whether his team's performances in recent years actually reflect his reputation is beside the point: D'Antoni understands offense and gets how to space the floor. He isn't shy about prioritizing one side of the court over the other, and won't hesitate to downsize his rotation in the spirit of running up and down to score as many points as possible.
Indiana needs to tweak its roster just a bit if it wants to go small full time and find success, but even if Bird's unable to acquire the right players, George will play a ton of power forward (on offense) if D'Antoni gets the job. The team's defense will heavily rely on Turner's rim protection and awareness in the pick-and-roll, which is dangerous, but doesn't seem to be a concern of Bird's.
Their offense will improve (very much so, if more shooting is brought into the fold), but the Pacers' can wave goodbye to their top-3 defense. And perhaps a playoff spot, too.
Odds to become the next Indiana Pacers head coach via @BovadaLV:
Mike D'Antoni: 3/1
Brian Shaw: 3/1
Mark Jackson: 4/1
Jeff Hornacek: 13/2

— Arash Markazi (@ArashMarkazi) May 6, 2016