Indiana Pacers Fall to the Milwaukee Bucks in their Final Preseason Game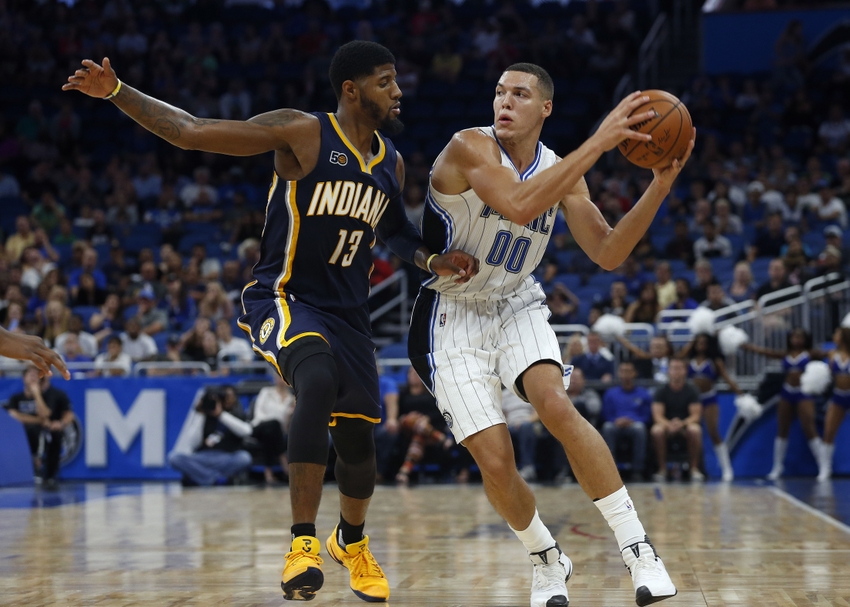 Paul George had his best game of the preseason as the Indiana Pacers fell to the Milwaukee Bucks in their sixth and final preseason game.
The Indiana Pacers wrapped up their final game of the preseason with an 111-103 loss to the Milwaukee Bucks, but at least Paul George finally got into regular season form.
George's 18 points came on an impressive 7 of 14 shooting, including 3 of 6 from beyond the arc. George had three rebounds and a steal on Wednesday as well.
For the 1,392,823 time, it is just preseason, but George struggled to find his shot in the previous three games he played, shooting a combined 10 of 33 (30.3%) from the field and 5 of 17 (29.4%) on 3-pointers.
Indiana's starters were outscored (72-59) and rebounded (28-22) by the Bucks, but a positive sign for the Pacers was only five turnovers by their starters.
Myles Turner nearly had a double-double with 16 points and 9 rebounds while Al Jefferson (10 points) and Glenn Robinson III (13 points) turned in strong performances coming off the bench.
The starters once again had strong defensive ratings which are hopeful signs that this revamped Pacers team hasn't sacrificed too much for the sake of the offense.
The regular season begins next Wednesday for the Pacers as they face the Dallas Mavericks at 7 p.m. at Bankers Life Fieldhouse.
More from 8 Points, 9 Seconds
This article originally appeared on