Iman Shumpert won't visit White House if Cavaliers win title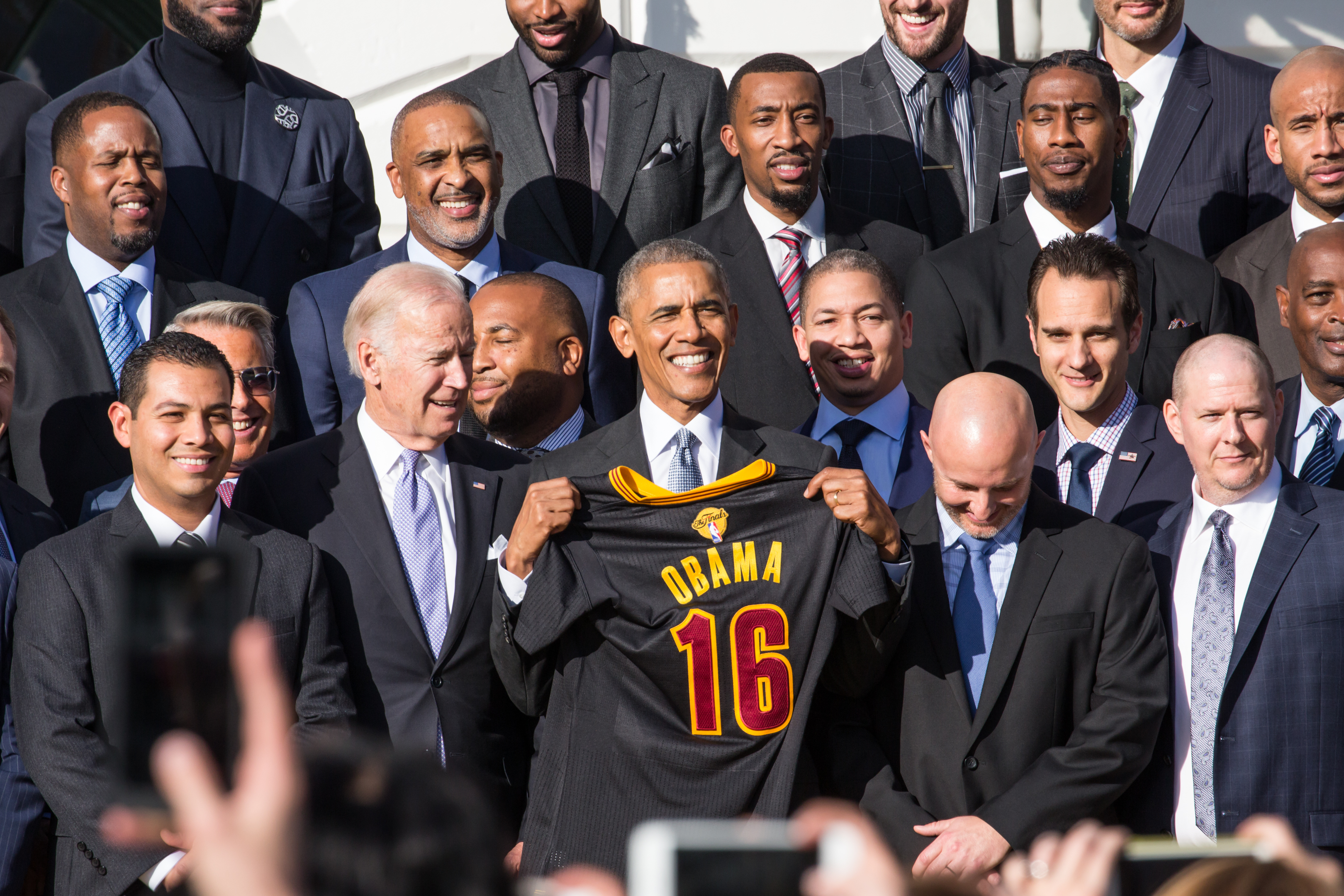 Iman Shumpert won't be visiting the White House to see Donald Trump if the Cleveland Cavaliers win a title while he's the President.
Many athletes have taken a stand against President-elect Donald Trump. For a variety of reasons, he is a very polarizing person and many people don't like him. One of those people happens to be Cleveland Cavaliers guard Iman Shumpert.
"I do think [Trump is] crazy—straight up," Shumpert said, via Complex. "I think he did that stuff to get people to think he's willing to shake it up. But did I vote for him? No. The other stuff that comes with him, I can't get with. But now that he's here, I'm not finna drag my feet. I gotta work here, at least until the offseason, if I wanna go get a crib in the Islands."
When asked if he would go back to the White House if the Cavaliers win a title, he had a very simple answer.
"I'm not going to the White House."
Despite one of his best friends Kanye West supporting the President-elect, Shumpert will continue to support his pal by wearing Yeezys. He came to the Cavaliers following a trade from the New York Knicks. Drafted by the Knicks with the 17th overall pick of the 2011 NBA Draft, the former Georgia Tech guard has never averaged more than 10 points per game in any season.
However, with Cleveland, Shumpert has found a niche. He has been a very solid member of the Cavaliers bench. Shumpert has a career average of 6.7 points per game playing in just over 20 minutes a game. During the 2015-16 playoffs, he averaged 3.3 points per game in 17.2 minutes a game. Shumpert also provided strong defense and visited the White House earlier in November when President Obama hosted the NBA champion Cavaliers.
This article originally appeared on