Iman Shumpert responds to Draymond Green's "annihilate" comments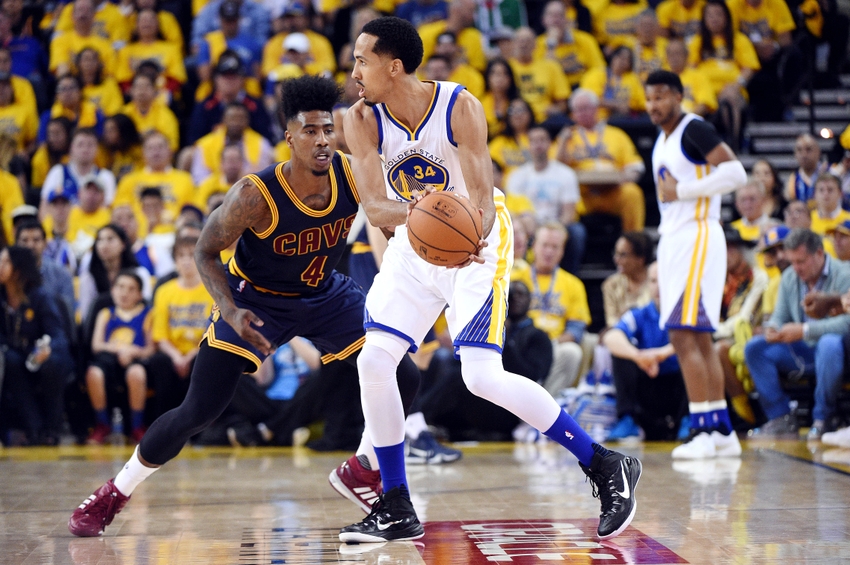 The Cleveland Cavaliers' Iman Shumpert responded to Draymond Green's comments earlier in the season about wanting to "annihilate" the champs.
Earlier in the season, the always vocal Draymond Green expressed some feelings towards the Cleveland Cavaliers. He added a little fuel to the fire of the rivalry that has developed over the last two years. He said that he wanted to "annihilate" LeBron James and the Cavs if the two teams were to meet again in the NBA Finals.
Cleveland reserve Iman Shumpert had some words to say back to Green and the Golden State Warriors. He did an interview with Complex in which he responded:
He should. We supposed to hate them, and they supposed to hate us. It's OK. They supposed to take cheap shots at us. They're gonna hate us, fam. That's what sports is. It's great. I love every bit of it. I'm glad he said that 'cause we gon' bust they ass, too. You need to type that up: We gon bust your ass. Period.
He then took to Twitter to add to that statement.
Hatred in sports is healthy. Hate it or love it. Just remember to respect it. the @NBA is bringing the hate back. And the fans love it! ????

— Iman Shumpert I (@imanshumpert) November 30, 2016
Shumpert is absolutely right. Sports are way more fun when there is a genuine rivalry. When two teams actually dislike each other and take each other on during the sports' biggest moments.
The Warriors and the Cavs look like they're headed towards a third straight NBA Finals matchup. It's the best case scenario for the NBA and basketball fans everywhere. It would be historic.
These two teams want to destroy each other. There's been a lot of talk and action over the last couple of seasons. Unlike the San Antonio Spurs and James' Miami Heat from a few years back, the Dubs and the Cavs have some genuine hostility towards each other.
Shumpert made a good point though. They are, mostly, respectful of each other. Steph Curry and James want to best each other, but they understand it's a game and the NBA is a brotherhood.
This won't be the last time someone on either side says something. Surely there will be more talk ahead of their Christmas Day matchup. It's a lot of fun to hear the players throw shots at each other, but, ultimately, it comes down to what happens on the court.
This article originally appeared on