If Wolves take Okafor, they should also snag Jones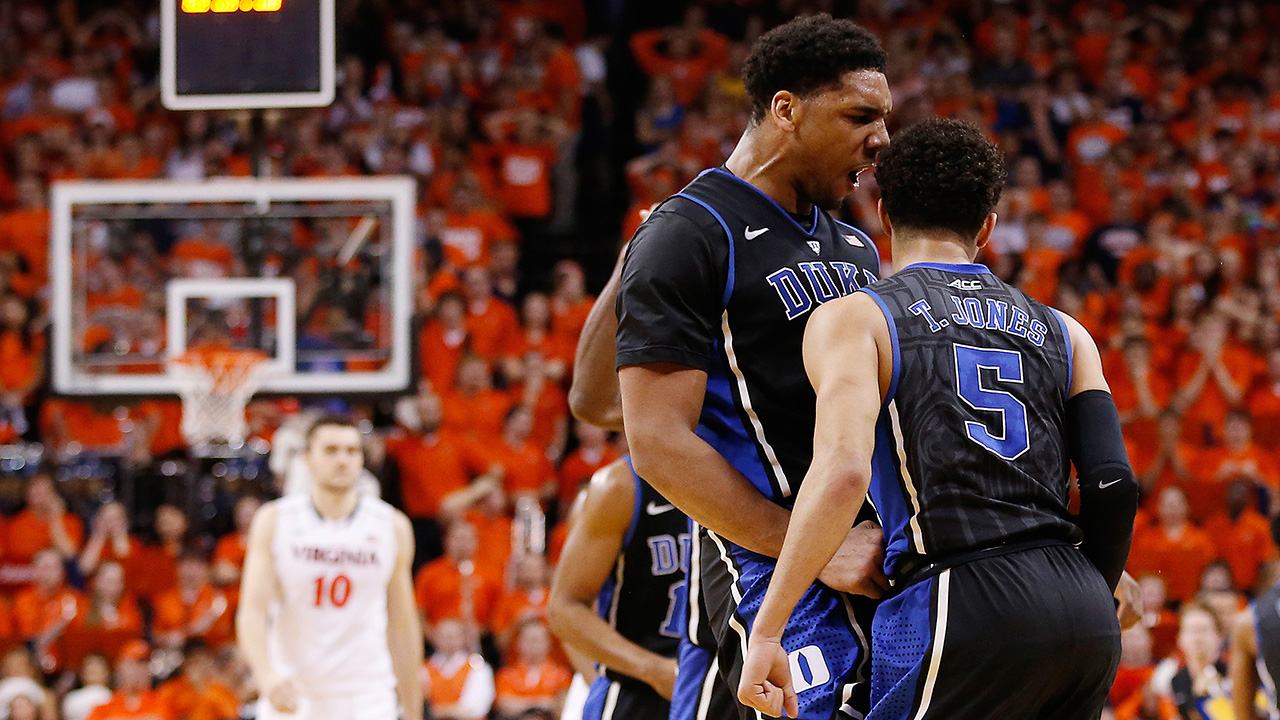 Jahlil Okafor and Tyus Jones left high school as the number one players at their respective positions. Both chose to attend Duke University, where both won a National Championship. The two have known each other since they were eight years old, but it's unlikely they stay together in the NBA. Or is it?
The Timberwolves have the top overall pick and two second-round selections. Jones isn't expected to drop that far, but Minnesota could be in position to trade up and enter the bottom half of the first round.
Here's more on this potential dream team from the St. Paul Pioneer-Press:
"Despite not knocking socks off at the NBA combine with his athleticism and measurements (under 6-1 without shoes and 6-5 wingspan), Jones is projected as high as No. 14 and as low as No. 25 in the first round by mock drafts. The latter prediction is an ideal spot for the Wolves to move up with a trade and grab the former Minnesota Mr. Basketball. There are several point guards rated higher than Jones in the 2015 draft such as D'Angelo Russell, Emmanuel Mudiay, Cameron Payne and Jerian Grant. But none of them played with Okafor, and that makes Jones worth trading for if the Wolves really want to make an even bigger splash on draft night."
For any of this to happen, Minnesota would have to pass on Karl Anthony-Towns with the first overall pick. This alone feels like a stretch, considering the Kentucky center's game is much better suited for the modern game.
Beyond that, even if the Timberwolves did take Okafor, trading up in the draft isn't easy, and backup point guard isn't exactly one of the their top priorities. Still, Okafor and Jones are a nice duo to dream about.
(h/t: St. Paul Pioneer Press)
Photo Credit: Geoff Burke/USA TODAY Sports