ICYMI: Jordan Clarkson ended summer league with massive slam (VIDEO)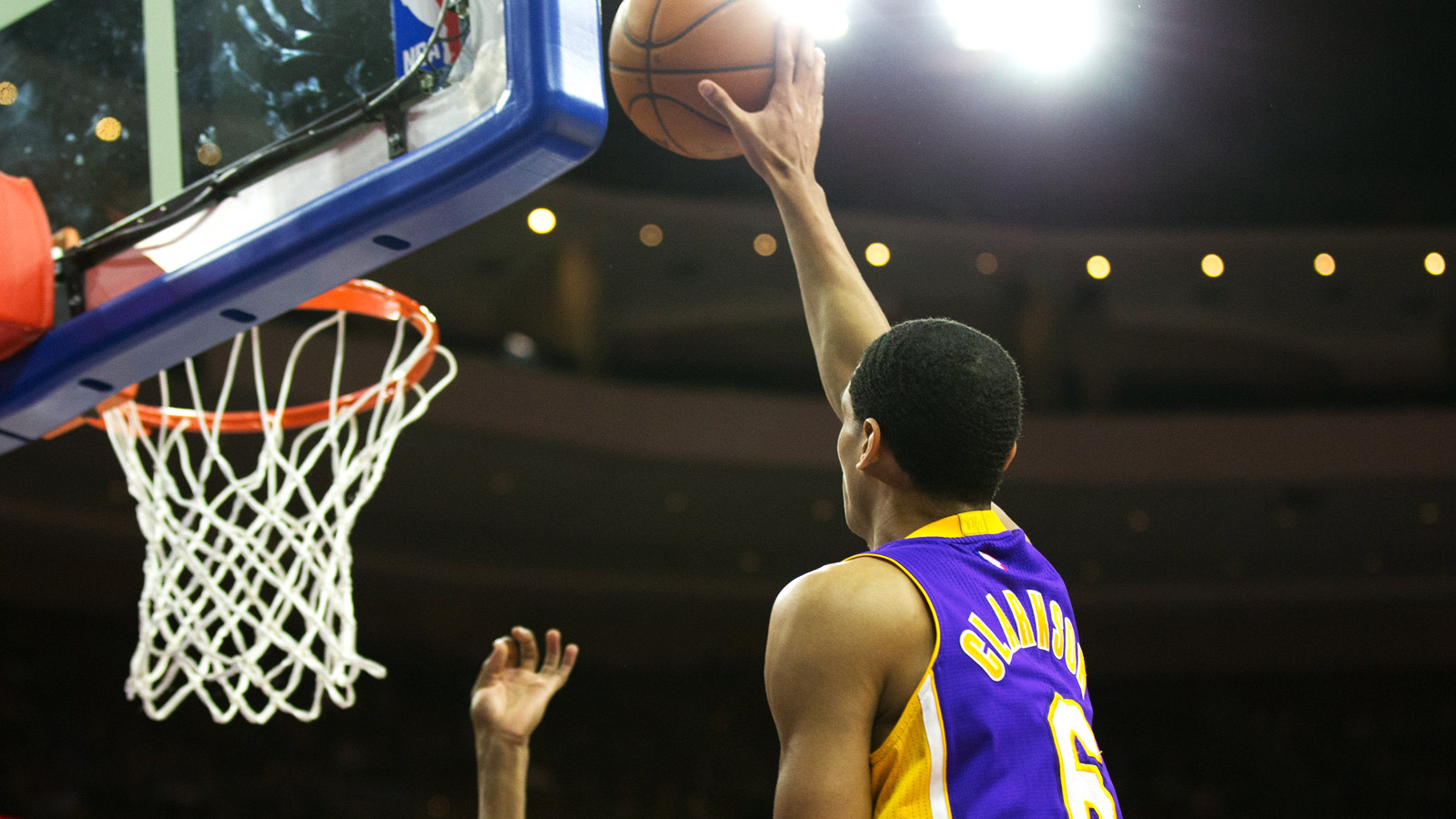 R.I.P., Las Vegas Summer League. You will be missed, for your existence is no more after Los Angeles Lakers guard Jordan Clarkson threw down this massive dunk in the Lakers' final summer league game of 2015:
Poor Jack Cooley. You'd like to give him credit for contesting the dunk, but the truth of the matter is that he set himself up to get Vine'd and YouTube'd and GIF'd when he came out too far to the sideline on the pick and roll up top. He gave Clarkson plenty of daylight to snake the screen and get to the middle, and from there, the dunk was just a foregone conclusion.
The Utah Jazz got the win, but Clarkson gets the big ol' W for that dunk. Unfortunately, it's the last Lakers basketball we'll see for months.
Photo Credit: Bill Streicher/USA TODAY Sports