How the Miami Heat replace Dwyane Wade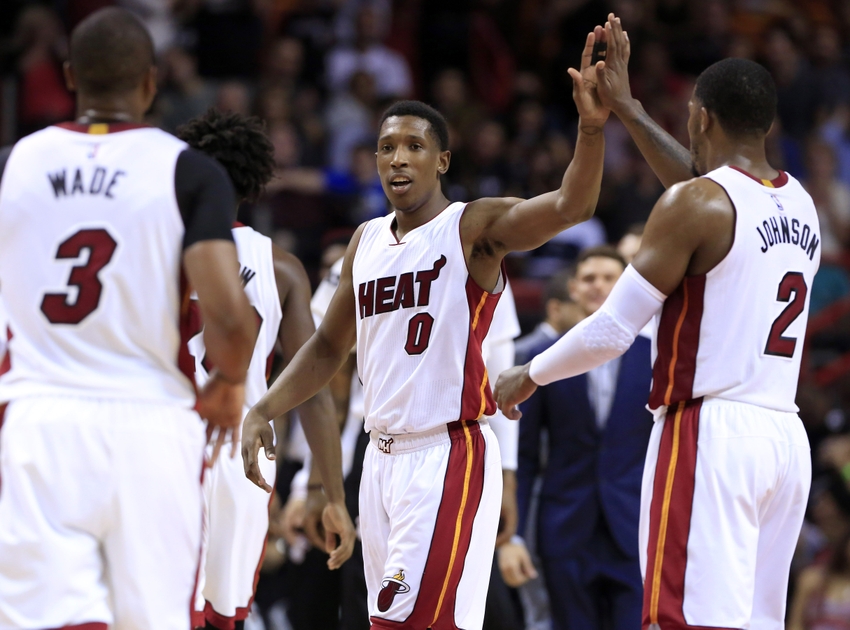 Locked On Heat is a daily podcast covering the Miami Heat, part of the Locked On Podcast Network.
Dwyane Wade is still waiting on that letter from Miami Heat team president Pat Riley. Wes Goldberg and David Ramil discuss the loss of Wade, and who will step up to fill the role at shooting guard.
They breakdown what Josh Richardson's ceiling is, the role Dion Waiters will play and how Tyler Johnson fits in to the guard rotation. They also discuss who takes Wade's place as the Miami Heat's leader.
Locked On Heat is part of the Locked On Podcast Network and can be found on iTunes, Google Play and Stitcher. Like what you hear? Rate us on iTunes and leave a review, it helps.
To ask mailbag questions, inquire about advertising or to just say hi, email us at LockedOnHeat@gmail.com and follow us on Twitter @LockedOnHeat.
More from All U Can Heat
This article originally appeared on