How Rockets can keep their momentum going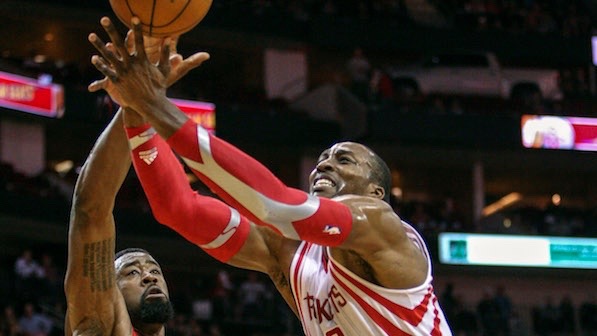 With their backs against a proverbial wall, the Houston Rockets escaped Game 2 with a crucial win over the Los Angeles Clippers. But this series is far from over, and with things heading back to California for Games 3 and 4, how can Houston maintain its momentum?
Here's a look at a few ways the Rockets can permanently right their ship, per SB Nation's Rockets blog The Dream Shake:
"This Rockets team is built around the philosophies of Moreyball. That means shooting tons of threes and driving to the paint to get the layup/dunk or foul shots. In the first game of the series, the Rockets shot the deep ball poorly, going 11-33 from the arc. In Game 2 it got significantly worse. The Rockets shot 5-26 for a 3-point field goal percentage of 19.2 percent. The spacing that a consistent three-ball creates is vital for players like James Harden and Corey Brewer, who find their offensive game by pulling the defense up tight against the arc and then slicing through the paint to create looks."
Knocking down outside shots will definitely help this team take down a Clippers squad that somehow managed a road split without their best player, Chris Paul. If he returns over the weekend, the Rockets will have a whole different animal on their hands.
Buckle up. Game 3 is Friday night.
(h/t: The Dream Shake)
Photo Credit: Troy Taormina/USA TODAY Sports